Feature
Deploying Smart Building Systems: Why Does Southwest Only Fly 737s?
June 4, 2020 | Bayron Lopez Pineda, Operational Technology Manager, Kilroy Realty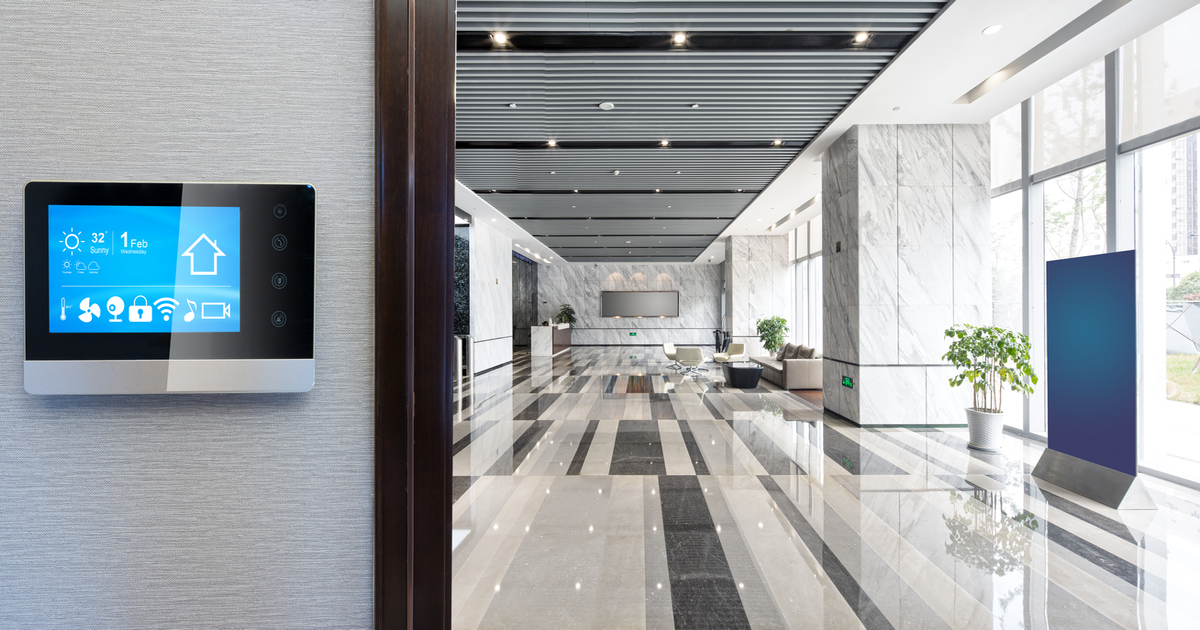 Four walls and a steam heater, this was the office that I walked into last year. Sitting in the heart of one of the most technologically enabled cities in the U.S. this beautiful office building seemed directly pulled from the Roaring Twenties. The beauty of the architecture, reminiscent of the masters of the American Renaissance … the history in the bricks that have withstood the changes of the street for close to one hundred years … this is one of the reasons why I love buildings. The other is being able to bring innovation and technology to these sites.
As the concept of office work has changed over the decades, the offices we occupy may not have evolved with the times. As building occupants began to require more security, safety, flexibility, amenities and experiences, buildings owners, developers and operators were forced to innovate. This meant working with building technologists to develop solutions for the ever-changing environment.
In my role as the Operational Technology Manager at Kilroy Realty, I am tasked with merging these two worlds: historical, architectural beauty with solutions that meet ever-changing demand. In the past 100 years much has changed. Maintenance staff were previously required to live in libraries to ensure that coal furnaces properly maintained books within temperate conditions. Now, building engineers can see their entire system, make changes and resolve problems with a click of a button from the comfort of their own home. In the commercial and corporate real estate industry technological change is not instant, but it is steady.
From architectural beauty to systems integrity
To achieve digital transformation and new technology solutions, we must first understand the buildings that we occupy and operate. The biggest challenge is not finding the analytics solutions, fancy cameras or all the bells and whistles; the real challenge is having the infrastructure in place that allows you to implement.
We must establish a foundation to grow the building's technological footprint. This foundation allows different building systems to integrate together. Providing a backbone enables the quick deployment of building systems while providing security for assets. A strong physical foundation ensures that the building withstands the test of time, while the virtual foundation ensures the continued operation of it.
Commercial buildings are beauties of design and engineering with the purpose of welcoming tenants and visitors. We must first fully understand the position of our assets to be able to deploy technology. Working in conjunction with our facilities teams, asset management staff and vendors we can better understand their needs. These individuals are responsible for the operation of the buildings and can tell you everything from the squeaky wheel to the major upgrades required. Understanding the infrastructure that connects your devices is crucial. Historically, implementations have been done with time and money as the priorities. This does not mean they weren't done properly, but it does require us to take a closer look.
1. We must look at the physical cabling to ensure that it's still viable. Are the switches managed or unmanaged? What are the physical connections versus wireless? Answering these questions helps assess the proper operations of the building.
2. Understanding the capabilities of each system allows you to determine if something can be salvaged or reconfigured or if it needs to be fully replaced.
3. With this information in hand, assess the threats to your sites and formulate a resolution. You might find that you only have one endpoint or that you have thousands. Each building is different, but if you understand what you have it will make the next steps to implementation much easier.
When I first started my journey at Kilroy Realty, I saw a problem that needed a solution. What I did not see were the factors that contributed toward that problem. Like many of us, I rushed to solve it. But I was fortunate enough to have the guidance and patience of many peers. For years, industry leaders have been warning us about the lack of policy, procedures and planning that plague the industry. No matter how secure your network is, if a user has their credentials written under their keyboard, security will fail.
Security first: establish policies and procedures
Developing policies and procedures are essential to any successful deployment. In any building you might have a dozen systems, a multitude of vendors and devices that you never knew existed. If they all play by their own rules, then you will never achieve cohesiveness. You must establish a process that relies on your foundation, you must provide guidance to your vendors, and most importantly, you must create an environment of standardization.
One anecdote that I always rely on asks, "Why does Southwest only fly Boeing 737s?" The answer is simple and leads to their success: That's their standard. Their team, regardless of where they fly, is always familiar with the mechanical, operational and service systems." We must establish those policies and procedures to help standardize the building environment.
When we provide password guidance, security polices, IP schema and remote connectivity tools we can shape the actions of our teams. We must also reinforce the idea of security and its effects on operating our buildings. We must constantly review and update our polices to meet the challenges out there. Your team members are your lifelines, and ensuring they are properly trained is essential to your policies and procedures being successful.
Bring others along: education and adoption
You've laid your foundation, the plans are approved. Now, build it? Once all the tools are in place you need to ensure all parties involved understand the changes. In IT we like to dictate the direction, but in facilities we like to understand the effects of the deployment. We must find common ground among all the affected users. You may also need to consider how this will affect your tenants. Does ensuring buy-in mean that we should stop the process? Absolutely not! But due diligence requires us to first ensure that everyone understands the changes and what to expect from them. This entire process is meant to be replicated and to be adopted as part of your building culture. Securing buy-in may be the most important step you take to deployment in your portfolio.
Deploy, deploy, deploy!
Once you have identified the infrastructure you want to use, established policies and procedures and secured team support, then you should proceed. The standards that you set will allow you to transform the building environment. I have a hands-on approach to deployment and want to see every system as much as possible. But it's imperative to remember that you always need the help of others. Some buildings will present extremely complex challenges while others may have simple needs but having a thoughtful approach will make the deployment easier.
Interested in learning more about smart building systems deployment? Connect and continue the conversation with Bayron Lopez Pineda, Operational Technology Manger at Kilroy Realty.
This Week's Sponsor
Yardi® develops and supports industry-leading investment and property management software for all types and sizes of real estate companies. Established in 1984, Yardi is based in Santa Barbara, Calif., and serves clients worldwide. For more information on how Yardi is Energized for Tomorrow, visit www.yardi.com.
Read Next