Past Webinar
Real Estate Data Management and Analytics Series [Part II]: Creating an Enterprise Data Strategy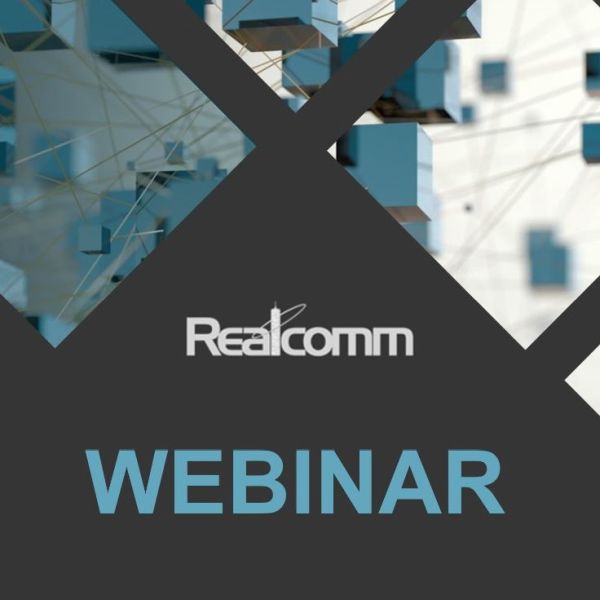 In a time of increasing uncertainty, businesses need to make better decisions with greater urgency. High quality, well-understood data, delivered at speed and in considerable volumes is required to analyze industry trends, gain insight and ultimately make smart business decisions.
In this series, you will learn how to define, plan and execute your real estate data strategy. You'll develop basic data literacy and an analytic mindset that will help you make strategic business recommendations based on different information sources. The goal is to provide commercial and corporate real estate professionals with the foundation needed to apply data analytics to real-world challenges in the industry.

Learning Curriculum

[June 4] Session 1: Introduction to Real Estate Data
- The Value of Data Before, During and After COVID-19
- The Importance of an All-Inclusive Enterprise Strategy
- How Different Types of Data are Created and Consumed Across IT and OT Networks
- Who Owns your Data?
- Data and Analytics Case Studies

[June 11] Session2: Creating an Enterprise Data Strategy
- Enterprise Architecture – Creating a Sustainable Data Platform
- Data Repositories - Schema, Warehouses and Data Lakes
- Business Intelligence and Dashboards
- Pulling it All Together - APIs and Integrations
- The Real Estate Technology Roadmap
- Best Practices for Managing Big Data in Times of Big Viruses

[June 18] Session 3: Data Management
- Data Governance Tactics and Strategies
- Data Collection - Internal and External Sources
- Data Integrity and Validation
- Mass Data Cleanup
- Applying Automation Tools to Enterprise Data Management
- Data Privacy, Policy and Compliance – from PII to Sensitive Health Information

[June 25] Session 4: Advanced Analytics
- Self-Service BI and Analytics
- Predictive Analytics for Information and Operational Technologies
- Combining External Data Sets with Enterprise Data
- Artificial Intelligence and Machine Learning
- Do You Need a Data Scientist?
- Combating the Impact of the Pandemic with Advanced Analytics


All four sessions in this series will be included in the free registration.
FREE REGISTRATION – CLICK HERE TO VIEW THE RECORDING

By clicking "Free Registration" you agree to the Terms and Conditions and our Privacy Policy