Feature
Realcomm Launches New Weekly Newsletter
April 2, 2020 | Realcomm Staff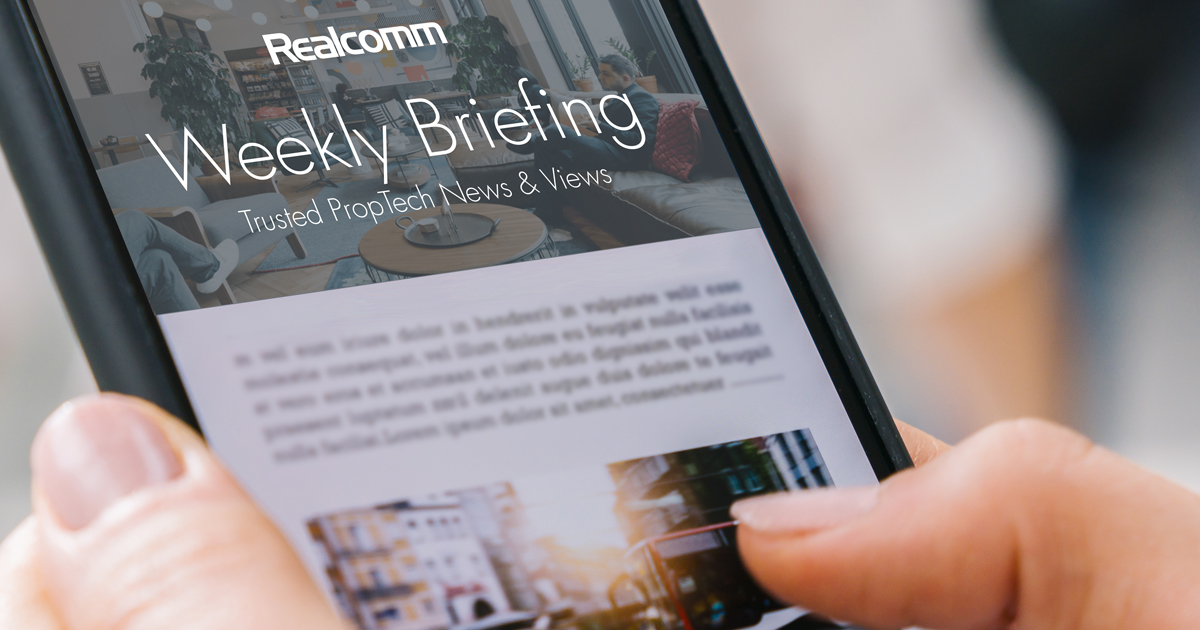 As the world continues to rapidly change, Realcomm is keeping pace to deliver the biggest news and latest insights through a trusted and comprehensive lens.
To help our community find the most relevant, credible and insightful news on emerging real estate technology, we're enhancing our newsletter and digital offerings:
A New Brand: Our goal is to enhance your overall news experience, help you connect with more peers and thought leaders, and access the biggest and best tech content for the real estate industry. We've updated our newsletter name, look and feel, as well as the user experience (UX) on our website. Formally known as the Advisory, our weekly newsletter is now called the Realcomm Weekly Review.
The Lead Story: Essential information produced weekly by Realcomm or partnered thought leaders. Articles go in-depth on cutting-edge tech and emerging trends.
Expanded Coverage: Aggregated and analyzed industry-relevant content from the world's top news sources. We do the work for you in finding the best quality, most trustworthy stories each week.
Enhanced Design: Our look is clean and modern with new colors, fonts and art.
Improved UX: We now offer audio renderings of lead stories when you want content on the go, and enhancements to our web pages help you better find and share content with peers.
What You Might Have Missed
In January, Realcomm launched a new digital media focused on videos, podcasts and webinars. Thought Leadership on Demand provides a trusted forum, leading-edge content and a global community for busy Commercial and Corporate Real Estate professionals.
Watch the video and read the article on the launch announcement.
Keep Current in 2020 and Beyond
More content offerings and web enhancements will continue to roll out in 2020. Don't miss news and views from industry leaders on integrated information systems and emerging technologies. Go behind the scenes of the world's most innovative smart buildings and help address the challenges and opportunities impacting our industry:
This Week's Sponsor
At Cooper Lighting Solutions, we build forward-thinking lighting solutions that make people's lives safer, while making buildings, homes and cities smarter and more sustainable. We deliver an industry-leading portfolio of indoor and outdoor lighting, lighting controls and smart lighting systems. We question, we seek and we solve. Together with our customers, we create solutions that build a better world. At Cooper Lighting Solutions, we push past the ordinary to build brighter.
Read Next