Upcoming Webinar
CRE Tech Innovation: Innovation Outlook - Real Estate Automation Technologies (Part II)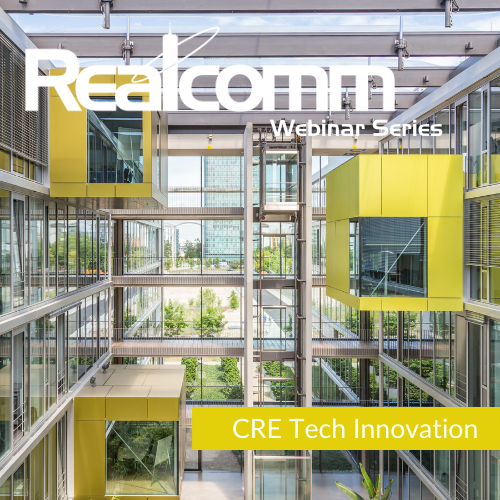 There are over 3,000 companies that sell some form of technology and/or automation to the built environment. Innovative real estate technology applications are introduced daily and new players are entering the market regularly. Evaluating the sheer number of offers and uncovering the good ideas can seem daunting. This series introduces some of the most innovative and forward-thinking technology solutions for the commercial and corporate real estate industry.

New commercial real estate information management solutions enter an ever-expanding pool of single stack, integrated best-of-breed, open ecosystem and DIY options on the market. This session showcases some of the most innovative and progressive IT and business automation solutions to achieve a successful, seamless back-office automation.
FREE REGISTRATION – CLICK HERE TO REGISTER

By clicking "Free Registration" you agree to the Terms and Conditions and our Privacy Policy
WHEN
LIVE Webinar
Thursday, December 8, 2022
12:00pm - 1:30pm ET
9:00am - 10:30am PT

Add Event To Your Calendar
Login and password will be provided to all registered attendees prior to the webinar.