Upcoming Webinar
Top of Mind Series: What does the Future of Work Look Like? (Part II)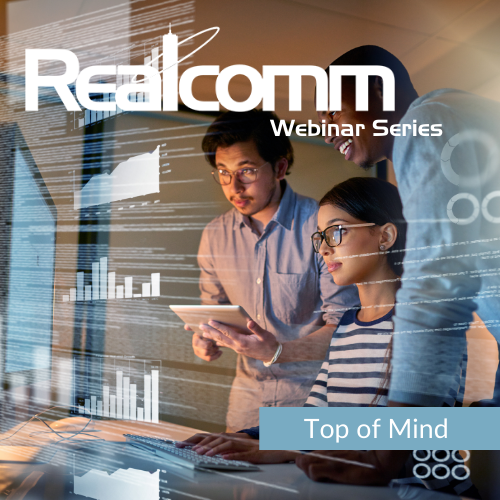 The number of topics and issues surrounding smart, connected buildings and workplace experiences is daunting. From designing a building network to integrating experience apps into the strategy, there are many moving parts. This exciting series is designed to discuss those topics that are rising to the top and require focused discussion and debate. In this fireside chat format, panelists review the current state of the industry and discuss whatís on the horizon for the built environment.

The office market has never seen the degree of concentrated disruption it has experienced over the course of the pandemic. Industry consultants share their thoughts and insight on hybrid space, immersive experiences like the Metaverse, and how people will work together in the future. ​
FREE REGISTRATION – CLICK HERE TO REGISTER

By clicking "Free Registration" you agree to the Terms and Conditions and our Privacy Policy
WHEN
LIVE Webinar
Thursday, October 20, 2022
12:00pm - 1:30pm ET
9:00am - 10:30am PT

Add Event To Your Calendar
Login and password will be provided to all registered attendees prior to the webinar.