Tours Overview
Realcomm & IBcon are pleased to offer attendees an opportunity to participate in back-of-house tours of several innovative projects and experiences in the Las Vegas area. These Real Estate Innovation Tours will be held Monday, June 12 and are available to Real Estate and Facilities Professionals, Consultants and Integrators who are registered conference attendees. Each tour will have limited capacity and will be available on a first-come, first-served basis.
Additional fees apply at time of registration.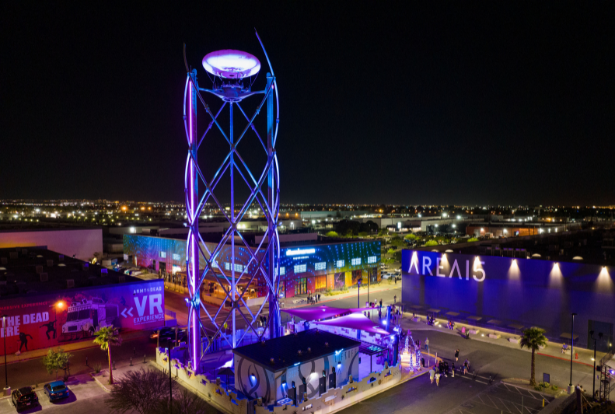 AREA15 | Immersive Entertainment & Events District
6/12/2023 | 1:00 PM - 3:30 PM
For years, Real Estate Developers and Operators have been dealing with the obsolescence of different types of space and have experimented with new digital alternatives, like esports, studios and immersive venues in malls, hotels and other real estate venues. AREA15 represents what's next in the experiential entertainment space—not only in Las Vegas but also across the globe. The world's first purpose-built immersive art and entertainment district features a curated list of dynamic destinations, ground-breaking technology, interactive art installations, extraordinary design elements and more, offering attendees a look at new, creative ways to address space obsolescence in their portfolios.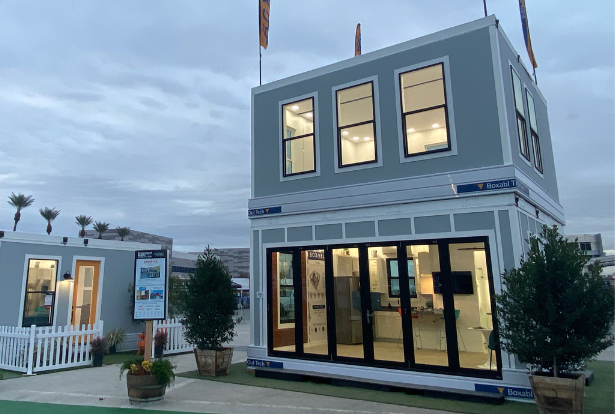 BOXABL HOMES | Automated Home Building
6/12/2023 | 1:00 PM - 3:30 PM
The construction industry has relied on lumber, a hammer and nails for hundreds if not thousands of years. The process is one of the most antiquated and un-automated in recent history. We have seen small attempts at automating the home building process ranging from factory-built prefabricated units to on site, small-medium scale 3D printing. While there have been many attempts at bringing innovation to this problem, Boxabl has brought a number of key characteristics to their strategy; precision design, technology rich and built off site in a factory environment. In addition to addressing the pressing needs of the single-family home market, these techniques could ultimately be applied to other commercial asset classes. On this tour, attendees will get an in-depth look at what makes the Boxabl factory so remarkable.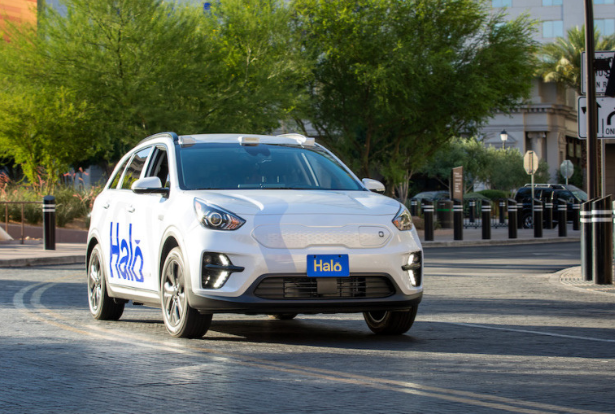 HALO CAR | Driverless Delivery – Remote Piloting Coming Soon
6/12/2023 | 1:00 PM - 3:30 PM
Electric cars have been around for decades, but the conversation has reached fever pitch in the last few years. And now the discussion has evolved to include autonomous and semi-autonomous vehicles. More and more cities are looking to deploy autonomous automobile projects throughout the country, but none have scaled as of yet. Las Vegas is taking a different approach and is working with Halo Car to deliver cars to a specified location without a driver, piloted remotely via a complex 5G network. Navigating the current state of the autonomous and driverless automobile is critical to building owners. This will be an opportunity to visit the central operations center to get a full understanding of this innovative transportation concept.
VU LAS VEGAS | An LED Studio Focusing on Immersive Experiences
6/12/2023 | 1:00 PM - 3:30 PM
For over 100 years, commercial and corporate real estate has been a "bricks and mortar" business. Location, design and materials have been the primary drivers. Over the last 30 years, buildings have added technology to support what was going on inside. Conference rooms, digital signage and meeting facilities embraced technology in order to enhance the experience. There is a new breed of buildings where technology is not an afterthought but a strategic component of the building design and use. Virtual Production Studios are the next generation of video production studios, allowing content creators the ability to create any location in the world with the use of next generation LED technology, practical set design and software. In addition to filming, these studios allow companies to use the building as a special events venue, offering immersive, brand driving experiences. Vū Studios | Las Vegas, a Virtual Production LED Soundstage studio, will offer attendees a "Vū" into the future of commercial and corporate buildings.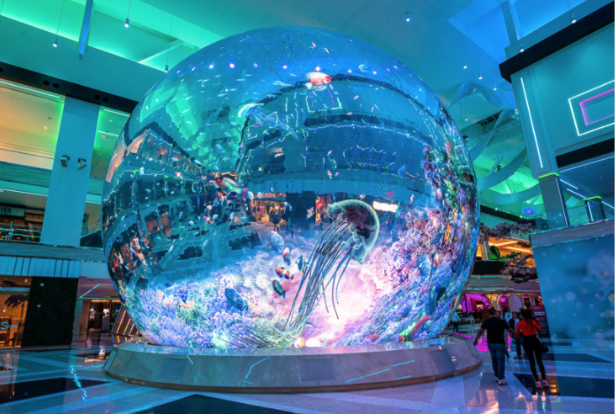 RESORTS WORLD LAS VEGAS | Sets New Bar for Hospitality Innovation
6/12/2023 | 1:00 PM - 3:30 PM
Hotels have long been the leaders in innovation when it comes to the built environment. With a high velocity of turnover and an incredibly competitive market, hotels need to constantly look for ways to increase customer engagement, while at the same time curtail operating expenses. In today's world, in order to accomplish this, technology is playing more and more of a role. The newest hotel on the Strip, Resorts World, showcases the best of breed in Las Vegas, if not the world. The digital sphere, other sophisticated digital signage installations, suite automation, a digitally integrated "food hall" experience, a state-of-the-art theater and night club, advanced building automation and world-class gaming are just some of the things that will be discussed and shown on this tour.
Already registered for the conference?
Not registered yet? Register Now!