REALCOMM EDGE HOME
CURRENT ISSUE – FALL 2019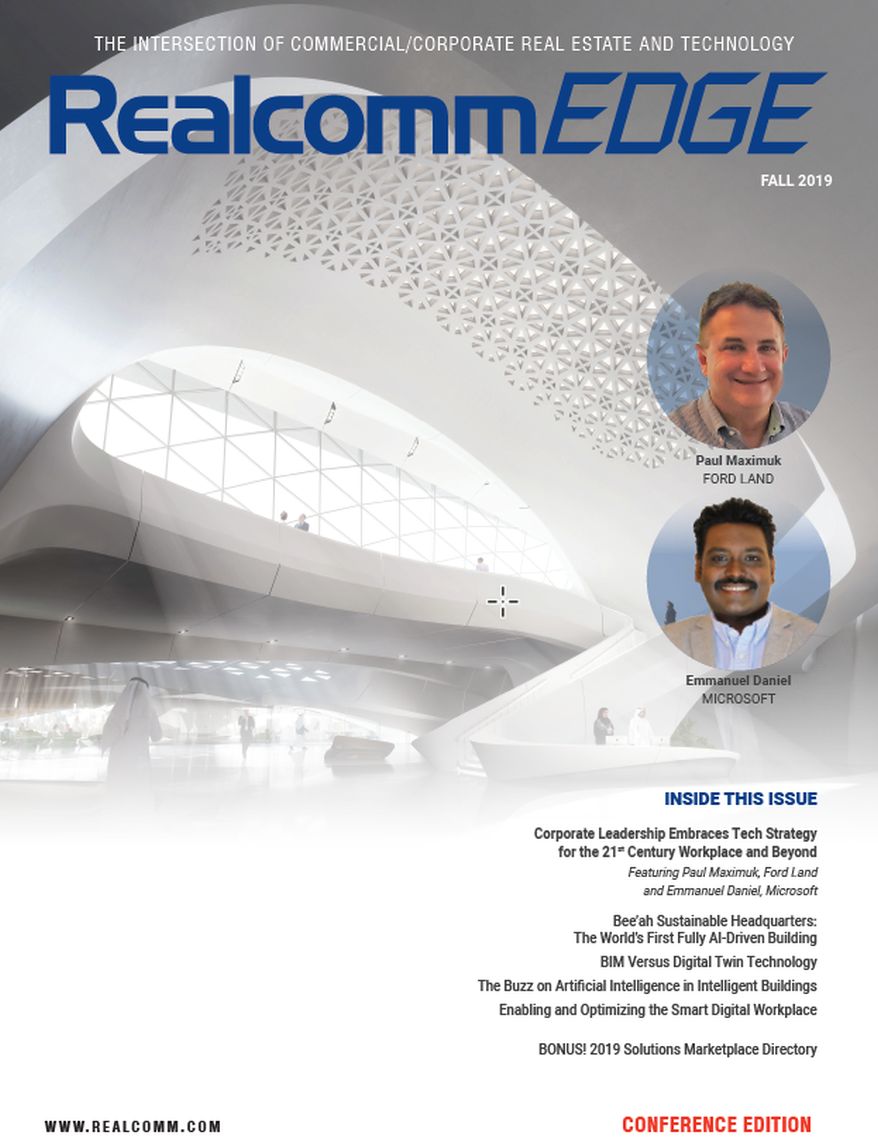 Click to read the digital version of the current issue.
The RealcommEDGE magazine is the only publication focused exclusively on technology, automation and innovation for the Commercial and Corporate Real Estate and Facilities industry. It provides readers with astute analysis and world-class case studies demonstrating the best use of technology for the industry.
Corporate Leadership Embraces Tech Strategy for the 21st Century Workplace and Beyond
Corporate real estate is in a state of transition. While this has always been true to a certain extent, change today occurs more often – and at a greater pace. New technologies abound, and it falls to industry leaders to show the way forward. People, teams and management must formulate coordinated strategies from all areas of the enterprise to ensure that business objectives and organizational needs are met – and exceeded.
RealcommEDGE discussed this dynamic business environment with our Core Tech 2019 Advisory Council Co-Chairs Emmanuel Daniel of Microsoft and Paul Maximuk of Ford Land. These enterprising leaders are guiding their companies to the forefront of the newest smart building technologies and user-centered design to create a brand-new style of workplace.