Partner Content
Coworking Post-Pandemic: How Has the Industry Outlook Changed?
September 24, 2020 | Brian Sutherland, Industry Principal, Commercial, Yardi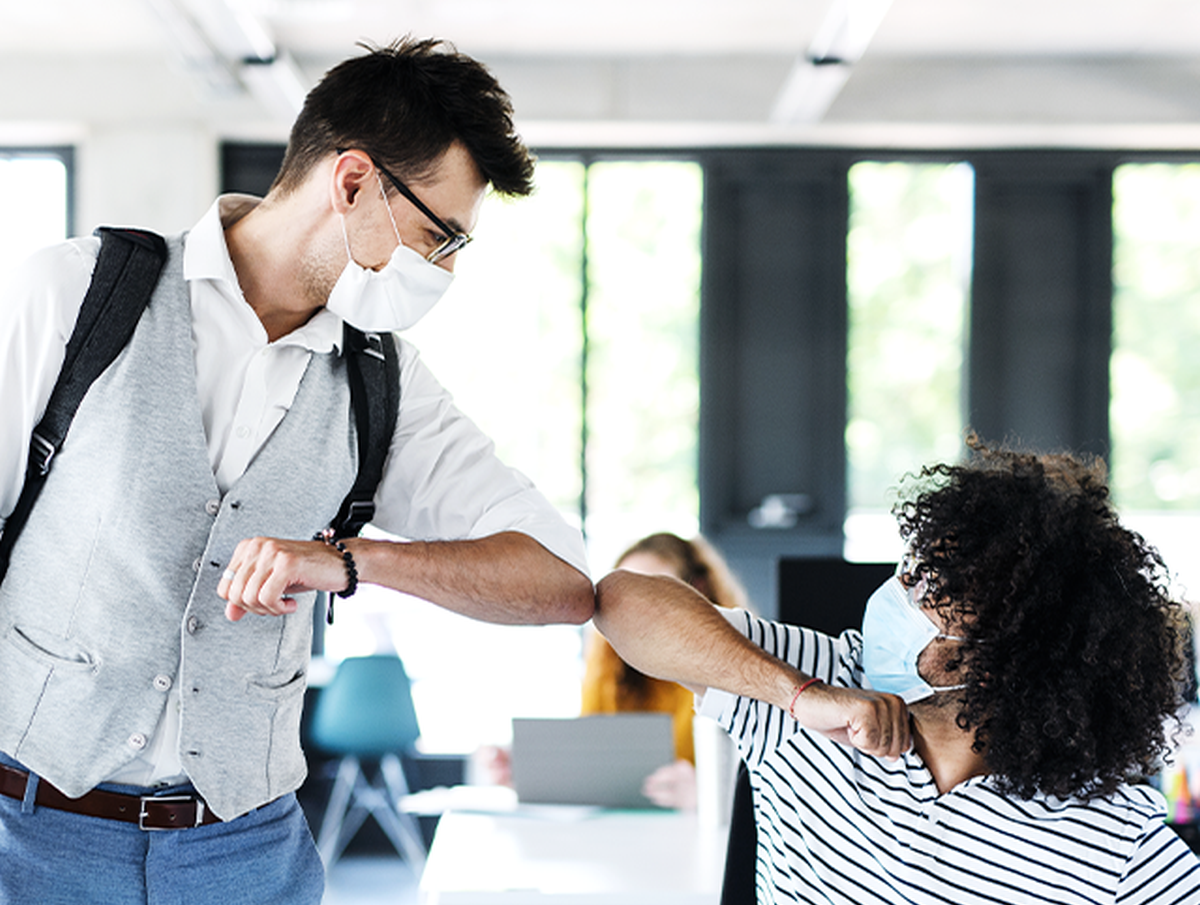 Back in February, we analyzed why the coworking industry was continuing to grow at such a rapid rate and why landlords were becoming more attracted to this market segment. Less than a month later, a global pandemic changed every aspect of commercial real estate and required significant alterations to projections in the industry. In the case of coworking, much has been made about the effects of strict guidelines for reopening offices. Will this ultimately create a slowdown in the growth of the industry, or will more people turn to coworking as an alternative to being in a traditional workplace?
The answer lies somewhere in the middle. Many coworking spaces have now reopened in some fashion with limited occupancy and restrictions on access to the common areas that make coworking spaces so popular. However, spaces in suburban areas or cities that are further along in reopening phases, are drawing members for various reasons. Some workers want to stay closer to home or avoid mass transit, while others work for businesses who may not have reopened fully yet and prefer the community and comfort of coworking over work from home.
Adapting to members' needs
An industry described as "flexible workspace" has to stay true to that term. Flexibility for coworking operators is the only way they will survive and come out of this pandemic stronger. Jeff Adler, Yardi Matrix vice president, explained that the future of the office could see a third of employees located at a downtown centralized location, a third at satellite offices and a third permanently working from home. This would lead to a significant boom for coworking, if two-thirds of employees could potentially not be in a traditional office. It could also contribute to the increase of corporate coworking, where enterprise clients occupy a large chunk of a coworking space as an alternative to having everyone back in one central office. IBM, Amazon, Microsoft, Verizon and Facebook are just a few examples of mega corporations who leverage coworking spaces to increase collaboration and bring employees together around innovative startups.
Virtual memberships will also help keep coworking spaces afloat. These memberships provide a mailing address, virtual receptionist service, video conferencing, office phone number and other professional office enhancements if the member chooses not to be physically present. For those who seek tangible benefits, coworking spaces offer printing, scanning, soundproof phone booths, office supplies and, of course, a more comfortable working environment compared to makeshift home offices.
Social distancing is the most significant guideline to follow for offices reopening, and it is easier to adhere to those requirements in a coworking space where desks are often already spaced out. In addition, operators can leave some workspaces unoccupied, and members can use phone booths or private offices by reservation. Traditional offices with cubicle set ups, narrow walkways and common break rooms will find it more difficult to increase capacity limits while adhering to social distancing.
On the flip side, this pandemic has proven that working from home is an option for many companies who doubted its effectiveness. There could be some prospects who had interest in joining a coworking space but now feel that working from home is sufficient.
Tech advances
At the Global Workspace Association's (GWA) June conference, Joe Brady, CEO Americas for The Instant Group shared research that found nearly 85% of operators are increasing cleaning protocols and nearly 40% are improving the tech in their space to allow for contactless interaction. While technology use was growing prior to COVID-19, the tech sector has driven coworking operators' ability to reopen while adhering to local rules. Keyless door access, digital guest sign-in and Bluetooth tracking are some of the more prevalent features being installed. During a panel session hosted by Yardi Kube at the GWA conference, Scott Chambers, COO at Pacific Workplaces, said his company has created "Zoom rooms" in their boardrooms using large monitors and an enhanced connection to make calls feel as much like an in-person meeting as possible.
Online portals, like that provided by Yardi Kube, give members the ability to communicate, plan events, provide updates, share calendars and book rooms regardless of whether they have come back into the space yet or not. Artificial intelligence will allow for more targeted marketing toward prospects who may be in an underserved area, or toward specific professions who make up a large percentage of coworkers (lawyers, freelance writers, accountants, consultants).
There are some areas, however, where tech innovation isn't enough. Also participating in the Yardi Kkube panel at GWA, Meagan Slavin, managing director at 25N Coworking, said at the GWA conference that events are 20% of 25N's bottom line, and until large gatherings are allowed again, it's extremely difficult to replace that income. Membership add-ons such as virtual instruction by an industry expert or discounted long-term rates are possibilities to recoup some revenue and increase retention.
In a conversation with Yardi Kube, Shlomo Silber, co-founder and CEO of Bond Collective, said he believes that in the next three to five ears, coworking will continue to grow toward what projections have envisioned. "Coworking will take a large portion of the commercial lease market and people will continue to look for more plug and play, ready-to-use space," he stated. He said the pandemic has forced them to look at companies and markets they may not have looked at before, which is a net positive when it comes to creativity for future plans.
Coworking solves many of the problems that work from home may create. Whether it's bandwidth limitations, distractions or lack of comfort, the coworking industry is prepared to counter those negatives for workers who aren't ready for crowded offices and are feeling stagnant at home. There will be hurdles to overcome, and industry growth may not be as steep as pre-pandemic, but that applies throughout much of the commercial real estate industry. The end result is that coworking operators have taken their hits due to capacity restrictions and work from home options. But the industry is in a unique position to capture a membership base that had not been previously open to flexible workspace options, and coworking will continue its upward trend.
This Week's Sponsor
Yardi® develops and supports industry-leading investment and property management software for all types and sizes of real estate companies. Established in 1984, Yardi is based in Santa Barbara, Calif., and serves clients worldwide. For more information on how Yardi is Energized for Tomorrow, visit www.yardi.com.
Read Next