Partner Content
Coworking Space Provides More Bang for the Landlord's Buck
February 26, 2020 | Brian Sutherland, Industry Principal, Commercial, Yardi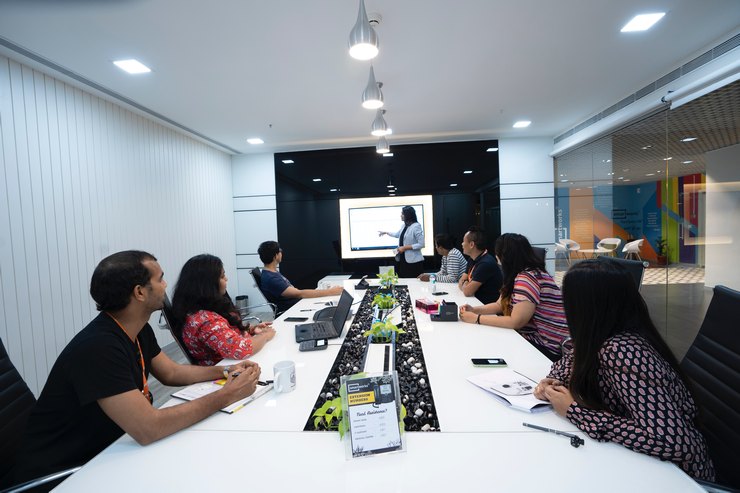 While property owners continue to learn about the coworking industry, the long-term staying power of shared workspaces is more evident than ever before. Numerous reports have predicted that by the year 2030, approximately 30% of all U.S. office space will fall under the flexible workspace category. Yardi Matrix has studied coworking in 20 major U.S. markets, and in the two years between their first and most recent reports, the total square footage of available space more than doubled. Coworking space now totals over 100 million square feet nationwide, with an estimated 5,500 locations according to Instant Offices.
Why does the coworking industry continue to grow? In large part, it is due to the benefits it provides landlords. Not only does coworking increase income on a per square foot basis, the majority of thriving spaces are located in the most desirable live/work/play areas of major cities. Buildings also have more modern appeal with shared workspace because the prime coworking demographic is often young, tech-savvy professionals who seek out these trendy areas.
Many property owners and landlords hesitate to enter the coworking world directly due to a lack of industry knowledge. As a solution, they often opt for management agreements with coworking operators. The landlord continues to oversee the property as a whole, while delegating day-to-day management of the shared space to the operator. Coworking operators have experience with the unique challenges of this non-traditional workspace, including an understanding of the continuous marketing strategies needed to fill desk space and familiarity with the software that manages everything from accounting to resource reservations to data and telephone access.
As explained in the 2019 Yardi Kube eBook, Converting Vacant Space to Shared Space, members often outgrow the space they have in a shared workspace and expand into traditional office space within the same building. Property owners find that prospective tenants reside in their own coworking space.
Simply looking at revenue, the numbers are staggering. In Converting Vacant Space to Shared Space, Bart Leslie, a business and management consultant throughout the eastern and central U.S., explains that a "safe, traditional lease" in Manhattan could sell for about $70 per square foot, whereas that number could jump to $300 per square foot for a coworking lease. Of course, the buildout of a coworking space is expensive. There is also risk involved in the consistent turnover associated with the month-to-month contracts members sign to work out of a shared space. In overall terms, however, the risks associated with coworking have dropped significantly as the market has grown and strengthened. Coworking is far more than a fad; it has become a stable market that continues to grow domestically and internationally. As presented in a 2019 panel discussion at the PM Expo in Toronto, the top 20 cities with the most coworking spaces are now distributed among thirteen nations across four continents.
Coworking also provides property owners with access to revenue after hours. While many shared spaces are open around the clock, those that do keep traditional working hours are ideal locations for conferences and private events held in the evenings or on weekends. Additional revenue streams are also available via a la carte style amenities such as increased internet bandwidth, meeting room reservations and virtual mail services.
Corporate coworking has also become a large segment of the industry. Fortune 500 companies from different market sectors such as IBM, Bank of America, Salesforce, Microsoft and Facebook all use coworking spaces as offices for remote employees. The presence of enterprise corporations drives the demand and asset value of shared workspaces. Entrepreneurs and freelancers will come and go often, but major players in the corporate world stabilize the income stream with longer-term memberships, especially for large groups of employees.
My colleague, Dale Hersowitz, vice president of coworking, summed up why landlords are increasingly considering shared space as an alternative for vacant office space. "Landlords and investors see an opportunity to increase occupancy, capitalize on the millennial demographic and get a stronger foothold in the tech industry," he explained. When a potential client cannot commit to a large traditional office or the length of a standard lease, they turn to coworking as the likely alternative. Securing this previously untapped revenue source is part of the allure for property owners and landlords.
Some final food for thought: Yardi Matrix estimates that approximately 9 million square feet of coworking space will return to the market over the next year. As coworking continues to gain attention as an alternative to standard office space, property owners and landlords who understand the value of coworking will be in the best position to optimize the potential of this newly available space, as well as their own vacant spaces. Those who can adapt to the changing demands of the workforce will expand their revenue streams, attract corporate clients and build asset value while minimizing risk.
This Week's Sponsor
Yardi® develops and supports industry-leading investment and property management software for all types and sizes of real estate companies. Established in 1984, Yardi is based in Santa Barbara, Calif., and serves clients worldwide. For more information on how Yardi is Energized for Tomorrow, visit yardi.com.
Read Next