Partner Content
Four Key Things Impacting Occupant Experience
September 15, 2022 |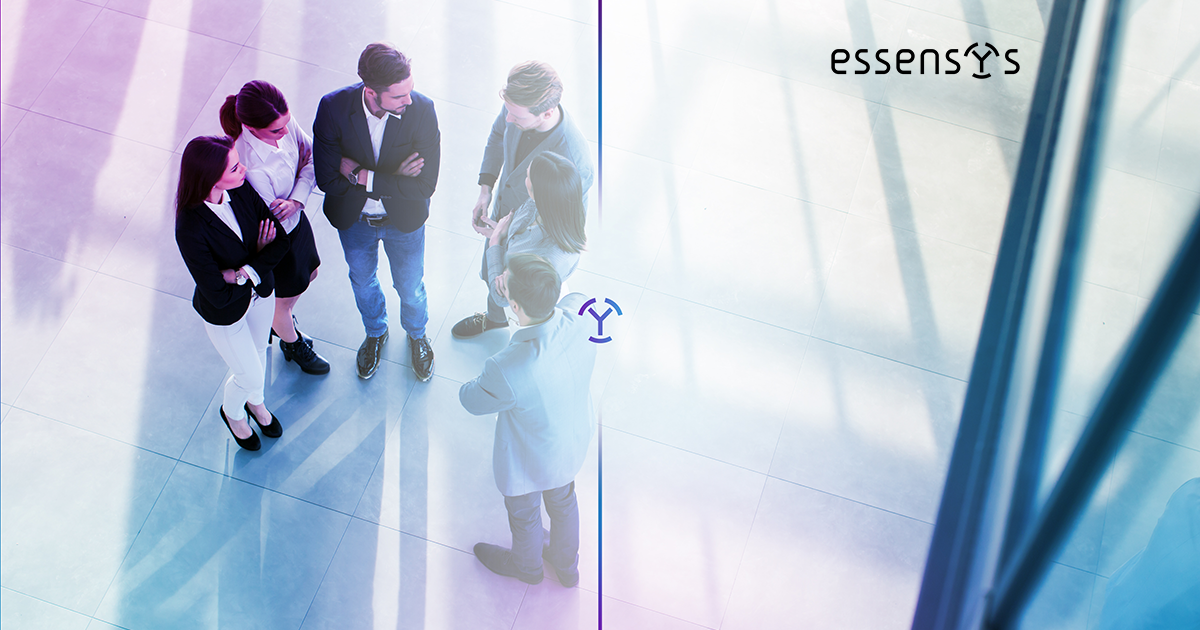 Commercial real estate buildings have transformed thanks to technological advances. We live in a digital-first reality, and the office is no exception. Where many space providers focus on smart building tech to enhance occupier comfort, truly future-proofing commercial real estate requires looking beyond building systems to what drives the workplace experience.
Occupiers seek a cohesive workspace environment that provides more agility, better services and amenities, seamless work, and network security wherever they go. It's up to landlords and space providers to outfit buildings with a digital backbone that enables this best-in-class office experience.
What factors impact occupier experience the most?
Technology
The Internet of Things (IoT) facilitated more connected building systems that increased occupants' control over their physical work environment. For example, IoT enables control over heating and cooling systems, lighting, and building access. occupiers can adjust the settings so they work in comfort.
However, it's not enough to empower occupiers to set the air conditioner to 75 degrees remotely. What is more important is the network occupiers need to accomplish their work uninterrupted. Our occupiers are live streaming, watching webinars, sharing digital documents, and much more. To be truly ready for the digital-first environment means installing networks equipped to handle the bandwidth for video conferencing with multiple team members worldwide.
Flexibility
Some days, an occupier may need face-to-face meetings with the whole team, but half the employees are elsewhere the rest of the week. There may be a six-month project where the team must be in-office daily, with plans to go remote afterward or scale with a larger group.
The point is, when looking for office spaces, occupiers want to be able to use space in different ways, from virtual conference calls to in-person client meetings. Needs change on a daily, monthly, quarterly, and annual basis. A digital-first approach makes commercial real estate more flexible in reconfiguring the workspace on-demand to support the task. Occupiers can access the space they need to keep individual employees engaged in the workplace experience.
Seamless experiences
Commercial buildings offering a seamless connected experience are becoming increasingly popular with occupiers. The in-building experience and the remote experience are equally crucial to delivering digital workplace environments.
When in the office, occupiers want to book meeting rooms, order food, and access amenities without going through multiple channels. Landlords and space providers can make it easier for occupiers to get the most out of their workspace by integrating components that manage their workplace needs.
A consistent and convenient experience is essential. Occupiers want their digital tools to work the same wherever they work, with access to the same networks, work documents, and reliable connectivity.
An intelligent automated network helps integrate essential systems, so occupants have the connections they need ready to go at their fingertips. It doesn't matter if they are working in London or New York, the conference room or the amenity lounge, the connection is always instantaneous and exactly the same.
Security
Connectivity, flexibility, and a seamless experience are critical, but on top of that, occupiers want to know their digital workplace environment is accessed by authorized persons only.
Private peering enables enterprise-level security by removing the need for data to travel over the internet. Dedicated WiFi networks can be designated for specific areas or occupiers. Occupants feel confident knowing that only those with the proper credentials will be able to access the critical documents. AI assists with constant network monitoring to enhance cybersecurity.
Providing a digital infrastructure with robust security protocols can be crucial to winning enterprise-level clients with stringent cloud and cybersecurity requirements.
Support best-in-class occupier experiences
In a digital-first world, buildings need a comprehensive package that includes what occupiers want: technology, flexibility, and seamless experiences on a secure network. Occupiers rely on these components to build the connections essential for accomplishing their work. The right infrastructure can meet these challenges to deliver a best-in-class workplace experience that positively impacts the occupier's experience.
Curating this type of experience involves having the right building blocks and framework in place, from purposeful workplaces to real-time monitoring. However, there is one vital element that underlies everything: technology excellence.
As a leading global software and technology company, essensys enables landlords and flex operators to reduce the complexity of managing networks - whether in a single location or portfolio-wide - by connecting to our secure global private network. We can deliver on-demand digital services in real time with intelligent network automation, allowing our customers to create seamless in-building and cross-portfolio experiences for their end users.
This Week's Sponsor
essensys is a leading global software and technology company, connecting your physical real estate to the digital, delivering digitally enabled flexible and adaptable buildings, spaces and portfolios. The essensys Platform connects, controls, and automates digital services, enabling our customers to create seamless in-building experiences.
Read Next