Feature
Corporate Real Estate Trends: Striking the Balance Between Physical Space and Tech
September 15, 2022 | Chuck Niswonger, President, NiceNets Consulting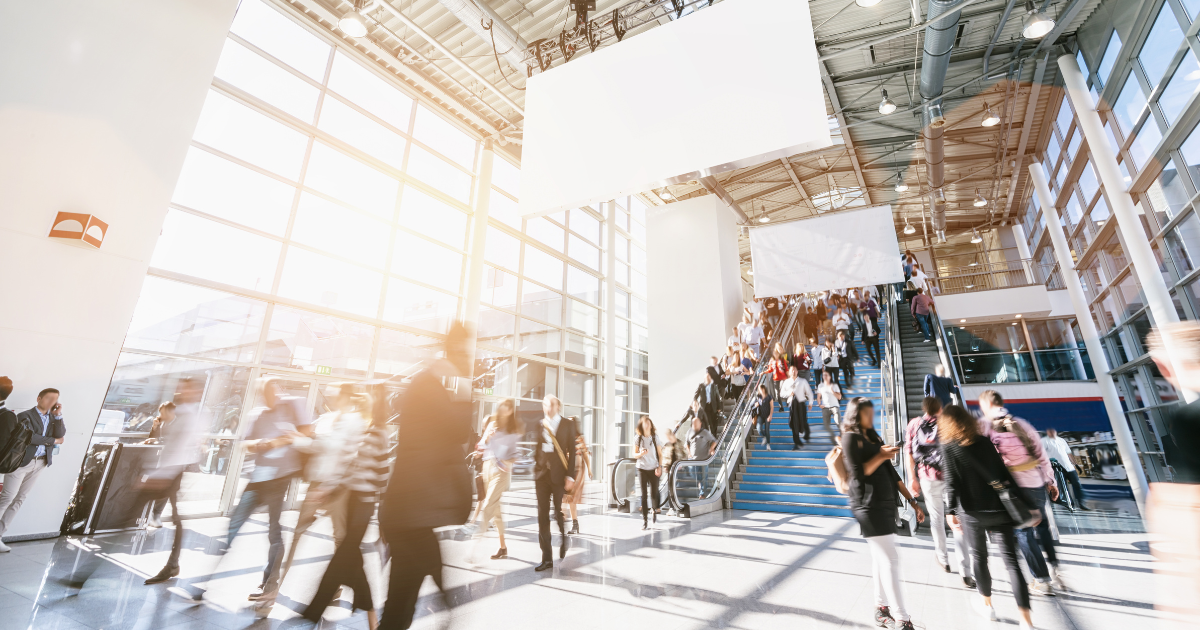 Corporate real estate executives are experiencing new pressures from unexpected forces influencing the strategic decisions facing their leadership teams. The discussions of portfolio or fund balancing, hold times, asset lifecycle management, and the right blend of asset classes that traditionally consumed business conversations are now blended with new factors impacting routine operations.
Employee retention and attracting new talent have become complex negotiations involving hybrid work demands, creating productive workplaces, and comfortable environments that reflect the company's evolving culture. Net operating incomes and valuations are often negatively impacted by a steep rise in tenant lease renegotiations for reduced footprints, pressure to publicly declare net zero carbon ESG goals, higher interest rates, and sharp increases in tenant improvement costs.
The corporate technology stack now goes beyond the traditional integration of business applications to include data collected from smart building devices and workspace management apps. The "cost of doing nothing" can be significant if talented employees decide to leave the company and once-loyal tenants renegotiate leases to match their own hybrid work strategy. Following August's discussions in Realcomm's Corporate Real Estate Webinar Series, we'll explore these new trends impacting nearly every firm's strategic direction.
Evolving Workplace Demands
Panel discussions in our August webinar series focused on the changing workplace and the need to recreate corporate office spaces to reflect a sense of teamwork, belonging, and community. One presenter even drew comparisons to the Netflix documentary, "My Octopus Teacher," which highlighted the diver's astonishing realization that, through frequent interactions with the unfamiliar underwater world, he had become an integral part of this new environment and was no longer viewed as a mere "visitor." Employees want to experience a similar sense of acceptance and inclusion whenever they commute into the office. As we move past the pandemic with all of its imposed restrictions, employees and tenants want to feel confident about their own well-being within the office spaces. It must be an engaging atmosphere where team members come to experience higher levels of productivity, professional development, and advancement that cannot be achieved through remote work alone. Many employees also express a strong desire to work for companies with visible shared values centered around the environment, social issues, and the governance associated with modern workplace enhancements.
Evolving Tenant Requirements
Tenant occupiers are going through similar transformations. Their changing workforce demands are impacting the amount and type of space requirements they need now versus pre-pandemic lease footprints. In an April 2022 CBRE Survey, over 50% of tenants surveyed are renegotiating existing leases to reduce the total square feet by as much as 75% due to hybrid work strategies. "That's up 44% in last year's survey." Tenants are also looking to building owners for discounted tenant improvements right when the cost for these modifications has doubled due to inflation, supply chain issues, and labor shortages. Building owners are constantly seeking the proper balance of proactive building enhancements that help retain loyal tenants, but the resulting costs often exceed Tenant Improvement (TI) allowances and must be absorbed by the building owner. In a recent interview, Brian Granath, Partner at OA Development in Atlanta, Georgia stated, "This is a huge problem. These lease space reduction projects often impact electrical, ingress and egress, fire suppression, lighting, and more. The resulting leftover space, if any, may be impossible to lease given that market-based rental rates will never be enough to recoup the construction costs."
Impacts on Building Valuations
Similar buildings within the same market can have large variations in valuation based on how well they reduce energy consumption and enhance occupant wellness. Building sensors have evolved along with sophisticated operating systems that detect out-of-tolerance CO/CO2 concentrations that automatically trigger specific increases in air changes per hour (ACH). Indoor air quality (IAQ) and low-to-no touch systems are dramatically impacting building wellness ratings. One-time LEED certifications are important, but periodic recurring wellness evaluations are in greater demand. Enhancements with low-voltage systems, LED exterior facades, human movement counters, and automated shut-offs reduce energy consumption in buildings that traditionally have been heavy energy consumers with large waste profiles. Granath also stated, "We implemented a wide range of actions including extra cleaning cycles combined with motion sensors, better filters, low-voltage LED lighting, and more. Avoiding tenant replacements and reducing operating costs, where practical, does help to keep valuations as high as possible."
The Enhanced Technology Stack
During our August 18th webinar in the Corporate Real Estate series, Francisco Acoba, Principal of Strategy and Transactions at EY, shared an interesting overview detailing the benefits of an integrated CRE platform. "As new and innovative real estate technologies have arisen, some legacy solutions have struggled to keep pace. In addition to the accelerating changes due to the pandemic's impacts, organizations face ongoing challenges from a disparity in approach and maturity." He points out that the current technology ecosystem for most corporate real estate firms is complex. It always has been! The challenges of integrating even more data from tenant applications, building operating systems, sensors, and attendance monitoring will only increase the complexity. Corporate IT must be well-versed with these new solutions or partner with competent providers to evaluate the alternatives.
Conclusion
The corporate real estate landscape has changed more in the last two years than nearly any other time in recent history. The immediate transition to virtual work models triggered a radical shift in corporate cultures, employee productivity, and how well the office space complemented work-from-home alternatives. New demands by employers and employees in the evolving hybrid work environment are defining the "next normal" in the future of work and tenant office space modifications. Increased emphasis on highly efficient buildings with published net-zero carbon goals is putting new pressure on developers to respond to the fast-approaching net-zero carbon targets. The corporate real estate technology stack has continued to become more integrated with emerging data sources, including data generated by smart building technology applications. The corporate real estate business models are evolving in response to these new demands that are changing the way we work, capture and process data, analyze the results, and make decisions that impact the company, our tenant occupiers, and internal employees.
This Week's Sponsor
essensys is a leading global software and technology company, connecting your physical real estate to the digital, delivering digitally enabled flexible and adaptable buildings, spaces and portfolios. The essensys Platform connects, controls, and automates digital services, enabling our customers to create seamless in-building experiences.
Read Next