Feature
ASPIRE: Introducing a Data-Driven Approach to Sustainable Indoor Air Quality
September 9, 2021 | Aaron Lapsley, Principal, System2 Consulting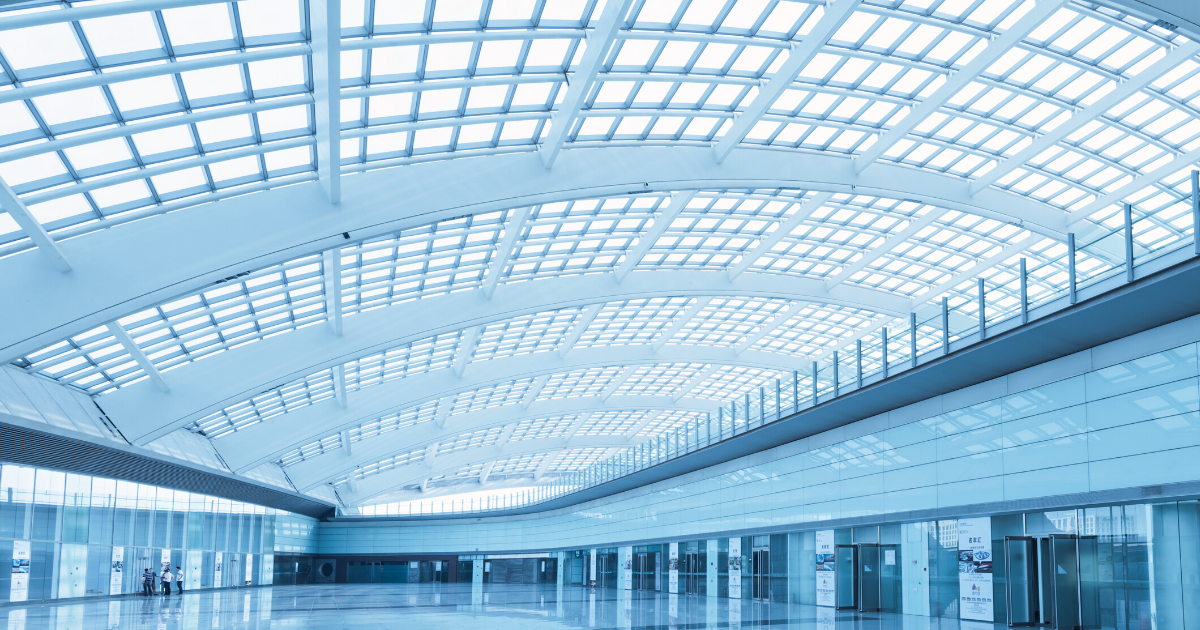 Existing trends over the past five years and the tail wind from the pandemic point to a future where indoor health and wellness are likely to become much more important drivers of future leasing and HR management.
Why IAQ matters
As building codes and rating standards get more stringent on the safety risk of indoor environments in their rules and credits, there's a real risk that owners and operators of commercial space with lower quality ventilation and filtration will start to see challenges in leasing and increased costs of compliance. Meanwhile, most of us know firsthand at this point the fog of war that corporate real estate and HR teams are operating under as they battle to reoccupy, adapt policy, and preserve productive talent. Our built environments have arguably the biggest role to play of all controllable factors.
Now contrast that with an unfortunate truth: most designers, builders, operators and owners of the built environment, whether commercial or institutional spaces, have not had enough information to make impactful improvements of indoor air quality (abbreviated "IAQ"). They are missing foundational IAQ knowledge, what "good" looks like from leading practices, and data that enables monitoring and improvement.
ASPIRE
To address this information gap, to help filter some of the noise from the HVAC equipment industry (which is itself at epidemic scale now), and to promote a data-driven and realistic approach to IAQ, including addressing how IAQ squares with sustainability concerns, five leading organizations in IAQ-related smart building technology have joined forces to create the Alliance for Sustainable & Practical IAQ in Real Estate (ASPIRE). Our founding members have joined together because each provides a complementary piece of the puzzle, and together we are better positioned to cooperatively, comprehensively, and directly address the practical IAQ challenges of today's buildings.
The "information gap" is not a new problem for buildings and has been well-catalogued in the history of smart building, clean-tech and sustainability participants in the context of energy efficiency for decades. But the recognition of the gap for IAQ has been changing in the West, where many markets, certainly including the U.S., have been well behind much of Asia on IAQ, mostly because so many Asian cities have had to grapple with terribly high outdoor air pollution levels for a long time, and buildings provide a needed defense for people. The growing IAQ awareness trend in N. America, where outside of a few select markets (namely, L.A.) outdoor air has not been regularly and broadly polluted problematic levels, is largely thanks to the efforts of many in public health (the pandemic), academics (the pandemic), Mother Nature (the pandemic + annual wildfires), the growth of wellness-focused building certifications, and the well-crafted and targeted book Healthy Buildings by Joe Allen and John Macomber of Harvard, among others (2020).
Defining a high-performance building
Many of us have been too late to understand that energy efficiency as THE definition of "high performance building" or "smart building" is not enough (myself included). Our evolving definition should instead look something like this: in the broadest sense, buildings are products that need to do things for the people who use them, occupants and managers. In particular, they need to do three types of things:
Provide a positive user experience
Promote health & safety
Operate efficiently and sustainably
Indoor air quality is a significant component of all three.
Concepts and advancements
The good news is, IAQ as a relevant concept for built environments has also been made more of a reality by the individual efforts of many companies innovating in the building technology or "prop-tech" arena. IAQ monitoring solutions, as one cogent example, have made environmental sensing analogous to metering for electric energy or domestic water. Air sensors are arguably now the most viable application of IoT technology in buildings, close in the running with water leak detection. Add in another change agent, building certification standards, particularly those that are focused on occupant health and wellness (notably, WELL) and on monitoring actual ventilation and filtration performance (RESET, AirRated, LEED ARC), and you start to see movement towards a world where IAQ data is collected, made useful and utilized to verify and optimize performance, much like its older siblings energy and sustainability.
This is actually 100% a reality today. And there have been similar important advances in:
HVAC analytics, commonly called "fault detection and diagnostics" (FDD) for monitoring critical ventilation systems
Testing for health and safety risk of airborne pathogens
Filtration and air cleaning systems that promote IAQ sustainably
Foundational operational technology: building automation systems, control guidelines, and data standards
What's next
These products and ideas, their application in buildings, and supporting services are the domain of ASPIRE's founding members, many of whom are true innovators. However, innovation alone is a necessary but not sufficient condition. What I've observed over and over talking to and working with industry participants on both the supply and demand side is that decision-makers and stakeholders need a framework to pull it all together. We created ASPIRE in large part to do just that.
We believe the best strategy consists of five primary objectives (in no particular order of priority):
Monitor and improve indoor air quality (IAQ) and ventilation systems
Measure and reduce pathogen transmission and illness risk
Reduce energy costs and carbon emissions
Demonstrate success and leadership through certification
Direct investment to the highest value opportunities and solutions
Achieving these reasonable objectives requires a few basic choices. First, it requires stakeholders to commit to a data-driven approach to higher performance. Next, broaden the definition of smart-building to incorporate more than just single-building energy efficiency. Third, update HVAC engineering default mode to design for more than meeting "acceptable indoor air quality." Finally, it requires a comprehensive solution set of complementary technologies to cover all the bases. ASPIRE's mission is to advocate and educate the marketplace in these directions. If you want to learn more about ASPIRE, please check us out on our LinkedIn page and visit aspireiaq.com.

Top-of-mind topics such as IAQ and other COVIDtech, reoccupancy and others will be presented by industry subject matter experts at Realcomm | IBcon 2021. The event will be held at the Westin Kierland Resort in Scottsdale on Nov. 2-3 (Oct. 31: Golf Outing & Sports Activities | Nov. 1: Precon). Early bird rate is expiring 9/15/21, register today!
This Week's Sponsor
CohnReznick have dedicated real estate professionals who help clients manage current business realities while mitigating risk and planning for the future. The firm works with organizations to improve operational and financial processes, implement leading technologies and leverage best practices in process redesign to drive efficiencies and increased profitability.
Read Next