Feature
AI and Cloud Computing Enable Widespread Use of Smart Building Technology (Part 2 of 2)
April 8, 2021 | John Hester, Owner and Chief Consultant, Hester Consulting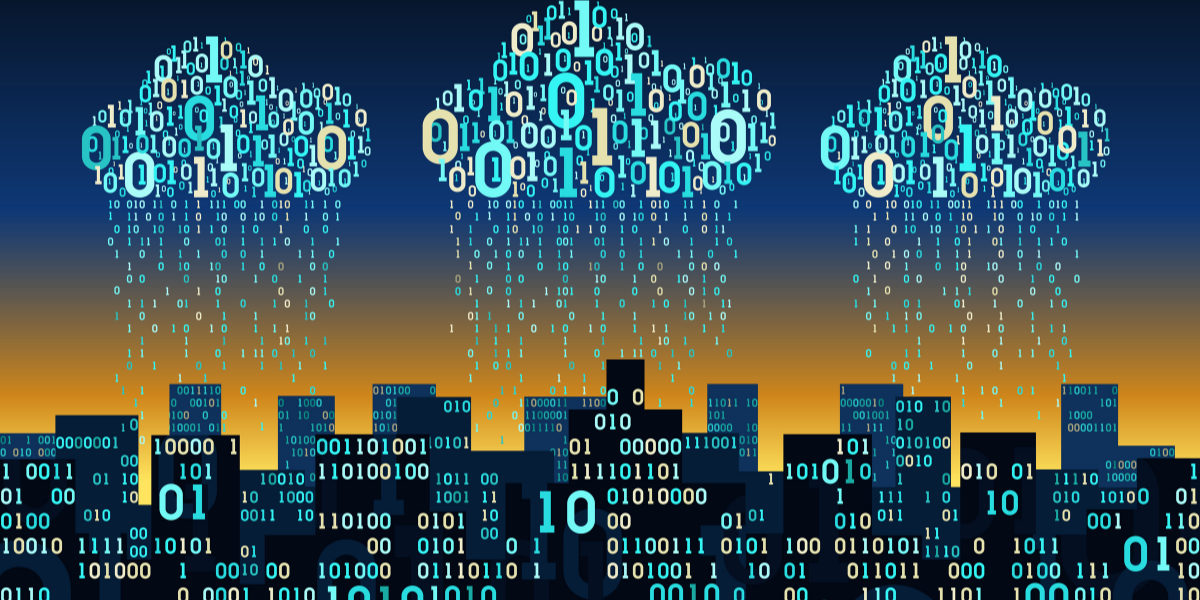 In part 1 of this article, we reported on how AI and the cloud have replaced hardware as the common connection between integrated platforms. AI assistance has significantly reduced installation time by automating the installation process, and cloud-based data storage provides more data points from other platforms and external sources to enhance the capabilities of smart building systems. Let's take a closer look at the benefits and other impacts of these changes, as well as some possible concerns.
Impact of Advances
Cost Savings
Here are four ways that the combination of AI and cloud computing realize cost savings:
Less Hardware. Replacing hardware with cloud integration as the connection between platforms saves not only the cost of the hardware, but the associated cabling, too. It also makes smart building technology available and more affordable in existing buildings since it eliminates interruption to operations caused by hardware integration.
Ability to automatically tag points. Up to now, identifying points in a building's control platform and mapping them to data points in the analytics software was a labor-intensive undertaking. Now, AI can read the points in a BMS and automatically tag and map them with 80% accuracy.
Uploads remotely. Integration platforms can be uploaded remotely, saving the installer labor and travel costs. "We have installed systems in Europe, Australia and North America, for example, without setting foot in the building," said Omar Tabba, Brainbox AI's chief product officer.
Eliminates need for most meters. AI and analytics unlock more value from existing sensors on the BMS and other control platforms because they create "virtual" meters using those existing sensors. As a result, fewer electric and BTU meters are needed.
Custom applications
Smart building cloud-based analytics and integration enables the creation of smaller, more customized applications that can be used by building owners and service contractors.
There are, for example, apps that enhance the occupant experience by providing individualized control of their environment and access to building amenities and wayfinding on a user's smartphone.
One such customized app is from Datakwip, a provider of cloud-based software for building analytics. Datakwip offers a platform that is readily adaptable to support microgrid demand-to-supply side integration, analysis and management for both predictive and live load balancing.
Contractors can now apply this technology to test and balance, commissioning and IAQ services using the analytics from the cloud and then connecting to the BMS sensors. If necessary, the contractor can easily add wireless IOT devices for more sensors to complete their work. In addition, applications can be customized to meet an owner's specific needs. Green technologies also can be enhanced with algorithms that will make more efficient use of solar, battery and thermal storage technology. The possibilities are endless in harnessing the power and flexibility of AI to building systems.
Concerns
While the news from these enhancements to smart buildings has been good overall, there are some concerns that are worth noting.
The integration of multiple control platforms has resulted in a dramatic increase in the amount of data available to building operators. At first, this was welcomed. Dan Moore, principal of Essex Consulting Group, an MSI company, related how one customer was so excited to receive 10,000 data points every week. A month later, that same customer was saying, 'I receive 10,000 data points every week and I don't know what to do with them.'"
To make this data useful, operational technology knowledge and building systems experience is needed when creating these smart building systems.
"There are companies that have outstanding IT capability and can create fantastic integrated systems, but there is a gap when it comes to reacting to building system issues, such as chiller or HVAC problems," said Rick Martin, vice president of smart building solutions at Albireo Energy. "Building operators need to make sure that their integrators aren't just MSIs but B-MSIs - building master systems integrators."
As Martin points out, this is important to companies such as Albireo as they don't want smart building projects to fail. "If one company fails, we all fail, as it can hurt the reputation of the entire smart building process," he added.
In addition, building operators need to have in-house technical skills (or outsource them) to manage the smart building controls. A lack of proficient staff will only result in frustration with the system and eventual disregard of its capabilities. Many integrators are addressing this by offering long-term service contracts and training.
Cybersecurity
Of course, the elephant in the room is how can this data be shared safely to the cloud? Uploading huge amounts of data then using it to operate IoT devices for building controls creates cybersecurity risks that require attention.
Tom Shircliff, principal with Intelligent Buildings, which specialize in cybersecurity for building systems, said, "The challenge is two-fold: keep the systems and data safe, but also maintain continuous operations. That can create competing priorities between the IT and Facilities teams. IT's priority is to protect the systems. They would rather a system be shut down or rendered inaccessible and be safe. Building operations' priority is to keep systems operational, even it means some exposure or risk."
External hacking is what most people think of regarding cybersecurity, but statistically speaking that's not the main threat, Shircliff said. He described some of the costliest building system events experienced by their customers.
"In one case, ransomware downloaded from phishing attacks took down building automation systems, requiring a total rebuild. In two other cases, all building systems were knocked completely offline in a high rise due to an IT scan and dozens of buildings were shut down simultaneously due to poor global user admin management. Finally, one system was used to print out a threat on its local printer. All of these resulted in substantial financial and business impacts," Shircliff said. "What is interesting is that only one of those incidents was from an outside source, or so-called hacking. Cybersecurity and operational interruption problems have proven to be more internal, than external."
He recommends three steps to make sure your organization is ready for smart building systems integration:
Inventory systems, connections and contractors
Assess risk areas from inventory
Solve for both the internal and external risks
By taking this approach, cybersecurity risks relating to smart building systems can be minimized.
Future
Common protocol
Smart building integrators have long been able to translate open protocols such as BACNET to normalize the points to a common format. The translations, however, were never perfect. The more platforms that are involved, the more work that is required to create the database and ensure the correct translation. As building owners look to connect more platforms, the need for a common protocol increases. Some predict BACNET, LON, Modbus, etc., will soon become obsolete.
"Everything will be IP-enabled with either wireless access points or CAT 6 ethernet connection," Martin predicted.
Corey Perdue, CEO of Datakwip, believes that eventually building owners will have, "one provider responsible for placing their building's data into the cloud, while some ancillary IOT devices will upload to a manufacturer's cloud," he said. "Integration will happen in the cloud-to-cloud layer via APIs."
Companywide integration with enterprise software
As mentioned in part 1 of this article, integration is now possible with many company enterprise systems.
"Data from financial, real estate and other business systems can provide a wholistic organizational view from a real estate perspective," said Kyle Tooke, ThoughtWire's global director of sales, smart buildings. "Asset managers can know with great accuracy the expected lifespan of building equipment, finance teams can receive highly accurate cost forecasts for utilities, leasing managers can provide a wealth of accurate data to potential tenants and so on."
The sky is now the limit as integration goes beyond control platforms and advanced, real-time and future modeling of building performance becomes available on a scale never before possible.
Conclusion
Smart building technology leverages building data to save costs and enhance the tenant experience. Gathering the data and sharing between control platforms to create use cases makes these things possible. The challenge up to now has been how to efficiently gather, normalize and analyze that data. The new tools of AI and cloud computing are rapidly changing how that's done, making it easier, cheaper and far more advanced than was possible a short time ago. This is going to make for an exciting future for building owners and operators.
This Week's Sponsor
Yardi® develops and supports industry-leading investment and property management software for all types and sizes of real estate companies. Established in 1984, Yardi is based in Santa Barbara, Calif., and serves clients worldwide. For more information on how Yardi is Energized for Tomorrow, visit yardi.com.
Read Next