Feature
AI and Cloud Computing Enable Widespread Use of Smart Building Technology (Part 1 of 2)
February 18, 2021 | John Hester, Owner and Chief Consultant, Hester Consulting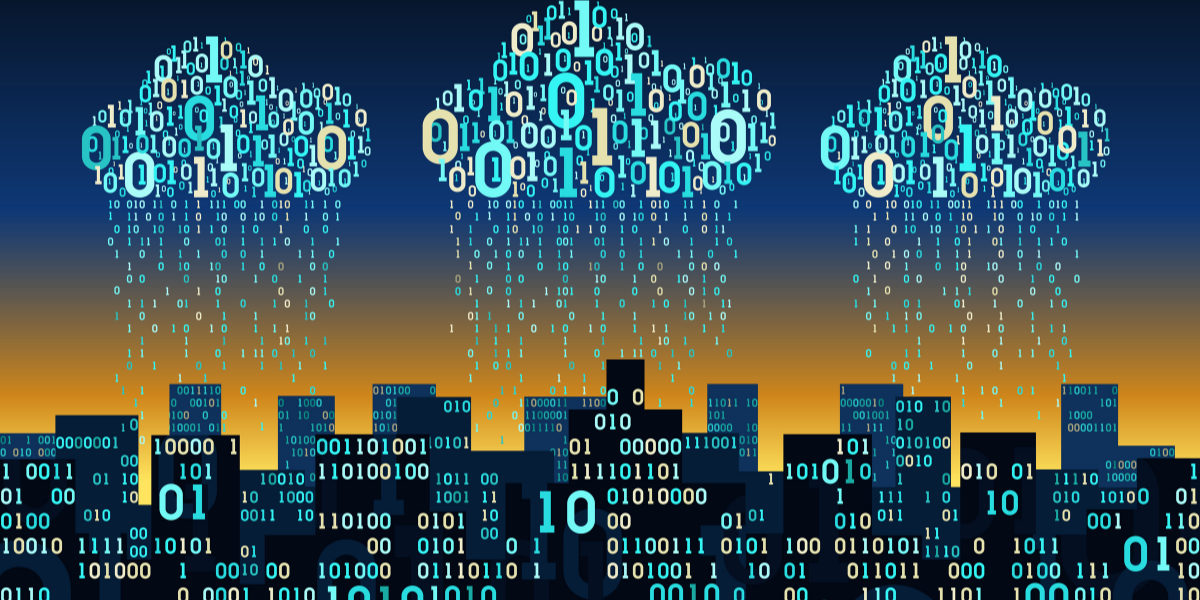 Smart building systems are becoming the standard of today's modern building control system as owners and operators recognize that these save on operating costs and enhance the occupant experience. Master System Integrators (MSIs) are now integrating multiple building control platforms into a single ecosystem, which creates powerful synergies through data sharing and execution of use cases via the sensors and control outputs of the connected controls. So, it's good news for owners and occupants that smart building systems are getting easier and cheaper to install and can be applied to a greater selection of buildings and platforms.
The process of integrating control platforms into a smart building system has become easier because increased use of deep learning analytics, or AI, and cloud computing software in building applications have been streamlined. As a result, smart building systems require less labor and less hardware, while becoming more adaptable to legacy systems and existing buildings and more capable in performing complex use cases.
Traditional integration
MSIs today are integrating building control platforms by using open protocol hardware devices such as Niagara Jaces connected to the various control platforms that include BMS, power monitoring, lighting control, etc. The devices are connected to each other and to a server(s) via IP or the cloud. Using common, open communications protocols (BACNET, Modbus, etc.), the system, composed of those interconnected devices and their supporting servers and software, gather and analyze the data and provide dashboards, reports and recommended actions. Then, using AI-type algorithms, it acts as a master controller for those control platforms, writing back to them for dispatching use case control sequences. While effective and reliable, this method of using open protocol hardware to integrate control platforms can be expensive and, in existing buildings, disruptive during installation.
New ways to integrate
Now, the development of new cloud-based AI is reducing the hardware footprint needed to integrate building control platforms. These AI software applications require only a gateway that links a control platform such as the BMS to the internet by either direct or cellular/wireless connection. The cloud connection is capable of integrating to all the control platforms of a building, campus or even a nationwide portfolio, performing all of the AI functionality of an integrated smart building system, but without the hardware footprint.
In addition, MSIs are applying AI to assist in the integration. Once the building is connected to the service provider's cloud system, the integrated system essentially creates itself. This self-creation includes auto-tagging points (with 80%+ accuracy) in accepted formats such as Haystack, Brick Schema, Google Digital or others, or in a format requested by the user. The automated integration process then continues on to create a data lake for those points and learn the system's control sequences and other connected platforms, while creating data points for tracking and optimization. External data connections that can track weather, utility rates, occupancy and calendar data and more can be added. With this plethora of data, the new integration package can better understand how the system functions and predict its performance.
"Integrating platforms is no longer a 'plug and pray,' but truly plug and play," said Rick Martin, VP, Smart Building Solutions at Albireo Energy, a leading smart building integration company. "What before required the work of highly educated IT experts is today a matter of plugging in the device and giving it an IP address."
AI and Cloud Computing
What is the technology behind this improved integration? Corey Perdue, CEO, Datakwip, a provider of cloud-based software for building analytics, explained, "The development of powerful AI for building systems, combined with the evolution of cloud computing as a commodity and the continued increase in processing power, has made it possible to integrate control platforms without the need for the open protocol hardware devices."
The NFL's NEXT GEN STATS is a great example of harnessing the power of AI and cloud computing. With sensors attached to players shoulder pads and the game ball, movements of the player and the ball are charted within inches. The data is shared with the television broadcasters and at the stadium, giving the NFL data on all players and providing an incredibly enhanced fan experience.
BrainBox AI, whose deep learning energy-saving AI was recently recognized as a TIME Best Inventions in 2020, can not only integrate via BACNET protocols and Niagara drivers, but also via a cloud-to-cloud connection. "Some large real estate and OEM companies have started to put BMS and other control data into the cloud in a way that allows for two-way read/write communication. With this connection, no hardware is installed on-site as the connection is made in the cloud," said Omar Tabba, Brain Box AI's VP, Product and Solutions.
In some cases, even legacy systems without internet connectivity can be integrated. With the help of AI, software can be written and dropped into gateways that connect to the legacy system via its local comm port. This allows the data to be extracted and uploaded in the same fashion as modern systems, allowing more buildings to benefit from smart building technology.
Once the access to all the data points is achieved, the database creation can begin.
ThoughtWire, a company that specializes in digital twins for buildings, uses the healthcare system as a model to their database creation. As Jason O'Neil, Director, Product and Data, Smart Buildings, explained, "Healthcare has a common interoperability language where vendors align to a common protocol to share patient information from different information platforms so that doctors can see all information when studying a patient's history. That doesn't exist in smart buildings. So, to bridge the gap, we tag all the data points from the various platforms with a common data structure."
This common data structure is critical as it allows the analytics to understand what is being analyzed and make important conclusions without discrete sensors. For example, patterns in conference room scheduling may lead to the conclusion that a building will be unoccupied for a certain period that is not otherwise a holiday. This information can be taken advantage of by adjusting setpoints, turning off lights, etc.
Some smart building integrators are using big tech companies' cloud platforms such as Microsoft's Azure, Google's Digital Buildings or Amazon Web Services to store, conform and analyze building data. If their clients are already using these cloud services, the interconnection to the building data is simply a matter of authorizing access.
With this level of integration, not only are high-level views of the performance of a company's entire portfolio easily provided, it also allows for data integration with systems such as enterprise software for financial, project management, asset tracking, etc., that don't have hardware. We will address this and other far-ranging impacts, some concerns about this evolution and even more advances that are coming in the not-too distant future in part 2 of "AI and Cloud Computing Enable Widespread Use of Smart Building Technology."
This Week's Sponsor
Yardi® develops and supports industry-leading investment and property management software for all types and sizes of real estate companies. Established in 1984, Yardi is based in Santa Barbara, Calif., and serves clients worldwide. For more information on how Yardi is Energized for Tomorrow, visit yardi.com.
Read Next