News
European CIOs Respond to COVID-19
July 2, 2020 | Sherry Whittemore, SVP Content Strategy, Realcomm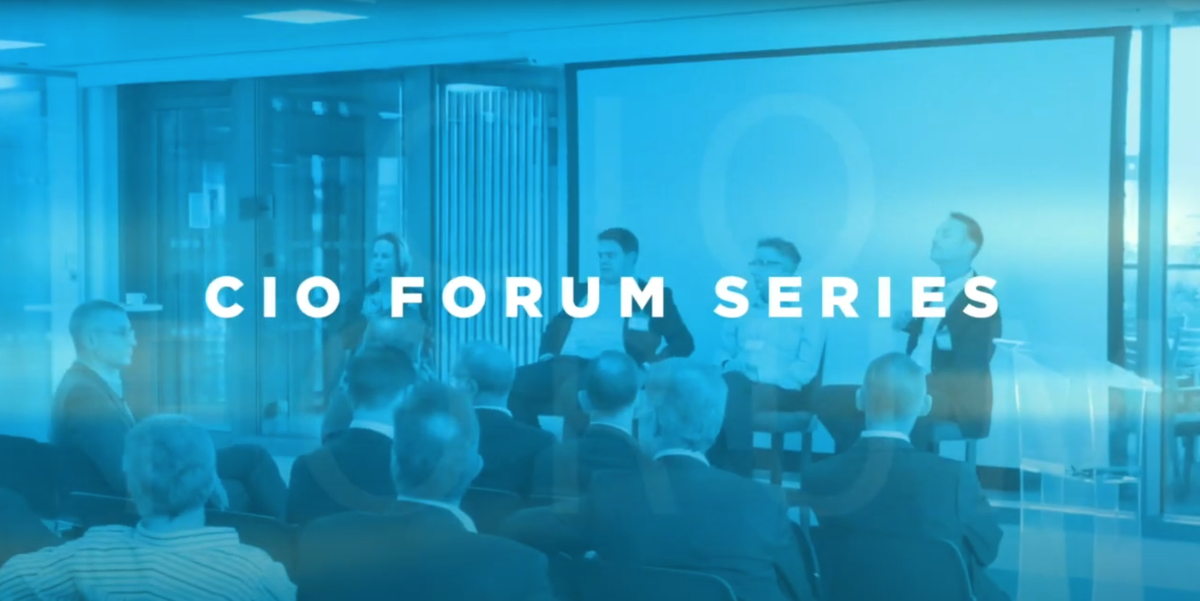 Europe is experiencing a wide range of COVID-19 reopening phases, strategies and sentiments. From "feeling almost back to normal" in Switzerland to quarantines and essential travel restrictions in the U.K., property managers, building owners and occupiers are navigating the ever-changing CRE coronavirus landscape.
Five themes shape reopening strategies for commercial and corporate real estate organizations across Europe:
1. Work from home adaptation
2. Phased reopening
3. Mass transit health-safety
4. Health data privacy
5. Rent collections
Not surprisingly, these same challenges and opportunities are seen throughout the global CRE community. With Asia, the Middle East, and North and South America responding to the same crisis and pandemic, a unique opportunity sparks greater collaboration among commercial and corporate real estate peers.
Realcomm hosted a London CIO Forum last September with a focus on privacy, digital transformation and occupant experience.
Last week, we picked up the conversation with Andrew Waller, Remit Consulting Partner; Kevin Kincaid, Grosvenor Group, Group Technology Director and David Lacy, a Corporate Real Estate Director working in the Swiss Financial Industry to discuss how COVID-19 has shaped European digital strategies and daily operations during the past six months.
Global pandemic preparedness
While many companies have disaster recovery and emergency response plans, the scope of a global crisis was unexpected. In the financial industry, for example, Lacy explained that prevailing plans commonly focus on targeted attacks, such as terrorist activity within a region. "…how we would relocate to another building quickly and keep our critical core banking services running," he said. "But we'd never envisioned a pandemic on a scale where the impact was so fast and so disruptive."
Coronavirus has decidedly shaped the real estate strategy at the Tier 1 Swiss bank where Lacy works. He said the company evolved different strategies from different regions to understand impact and maintain alignment with multiple local governments and authorities. In New York, for example, temperature scanning was required for building entry, but the same measures were not yet implemented in major European cities.
With 11 international offices, Grosvenor Group also was challenged with managing simultaneous issues/crises. "We had disaster recovery plans, but we never planned for all the offices globally to be working from home suddenly," Kincaid commented. "We always anticipated this happening to an office or region and planned on that basis."
From WFH to reopening office space
Establishing work from home (WFH) strategies was the first step in recovery and reopening, with WFH attitudes perhaps being one of the largest shifts reported in response to the pandemic.
Whereas Lacy's company had a pre-established home working culture and quickly scaled to 90% WFH, Grosvenor and Remit experienced unexpected responses and outcomes both internally and with clients. "We were in a reasonable place but still had to ramp up networks and infrastructure to support everyone working from home, but a lot of our people now find it more productive and efficient," Kincaid added.
Grosvenor is rolling out phased reopening plans in accordance with government guidelines, but Kincaid doesn't see a stage where 100% of people will be back in the office moving forward. Different offices across the group are taking different approaches, with their Hong Kong office now piloting a six-week flexible working policy.
"They actually don't stipulate the start and end hours of the working day," he said. "They don't say where you work. You can work from home, you can work from Starbucks, you can work in the office, and that's quite a cultural shift. As a property investor, developer and landlord, that also throws up some interesting challenges for us. What does that mean for both landlord and facilities? When we build developments, what type of development should we be considering?"
One thing is certain: People miss social interactions and networking. Kincaid said future workspace will be centered upon collaboration.
Lacy focuses future workplace value on a culture of teamwork. "We'll have flexible working that encourages people to be in the office to network and collaborate. Real estate space will be designed to encourage facilitation and sharing of ideas. It's really a question of what the right strategy is going forward and what the right balance is working from home. Workplace initiatives will have an impact on how we manage meeting rooms, occupancy, cleaning schedules and new technology like wayfinding location-based services."
Remit Consulting has seen a mix of clients sorting out tech-related WFH issues. Waller said companies of all sizes were apprehensive of working at home but adjusted quickly. However, technology and data management have proven to slow some home-office progress. Multiple clients still work in paper-based financial processes and transactions, which is difficult to manage when moving from a centralized location to remote space. These challenges have encouraged clients to forge ahead with improvement projects which might have remained on the back burner much longer otherwise. To help with this, Remit, which typically conducts 100 physical workshops annually, launched a virtual offering to help clients shift into a digital-first data management mindset.
Anecdotal evidence indicates the U.K. is currently between 5% to 10% office occupancy while some reports suggest up to 50% of Dutch offices have reopened, Waller said. Kincaid estimated U.K. numbers will rise to 40% re-occupancy in the fall.
Mass transit poses massive concern
Due to cleaning, health and sanitation standards in Switzerland and the U.K., people feel safe in controlled work environments, Lacy and Kincaid stated. Trains, buses and subways, however, pose significant health-safety concerns.
"It's probably the biggest barrier," Kincaid said. "No one really wants to hop on the Tube."
In Switzerland, less reliance on public transit creates bigger issues with transportation in general. "More people are driving and there's concern from the government about increased traffic," Lacy commented. "Officials are predicting a six- to twelve-month trend that will have negative impact on traffic that the government has been working to reduce."
Waller sees a healthier trend in London where walking and cycling are becoming more commonplace. "The Tube was unclean before, but now the chances of catching something on the underground is so much higher. People want to be in the fresh air."
Health data and privacy
Regardless of how they arrive at work, occupants and tenants face another obstacle in the new normal: health-safety screening. Under U.K. employment law, individuals must consent to temperature screening. According to a recent BBC article, "If employees do not consent - and there is no pre-agreed policy covering the situation - then taking someone's temperature is unlawful says the professional body for HR and people development."
How sensitive medical information is handled is another issue. "COVID-19 data privacy is quite interesting," Kincaid said. "How are we managing this data? Who is looking at it? How's it been collected? From a data perspective, things people weren't really thinking about have suddenly come to the fore."
The U.K.'s COVID-19 app is also gaining public scrutiny. The MIT Technology Review reported numerous concerns and blunders as the U.K. government moved from a centralized to decentralized model … "drawing criticism and anger, and leaving many concerned about the prospect of contact tracing technology in general."
Rent collection
Financial pressure from the coronavirus has drastically slowed commercial and residential rent payment in the U.K. Remit Consulting surveyed six leading property management firms responsible for 80,000 commercial leases. U.K. rent is collected on a quarterly basis. Only 48% of rent was collected by the March due date, rising to 74% collected after 42 days.
Predictions for June are of particular interest. Earlier this week, the government announced extending a 90-day moratorium on landlords taking action for non-payment of rent, Waller explained. The extension provides an additional 90-day mortarium that might suggest bleak prospects.
"However, initial signs as lockdown eases in the U.K. indicate that despite lower footfall, malls are experiencing relatively high sales and may show similar turnover levels to the previous year. If this is maintained, rent collection levels may not be as bad as feared," Waller said. "Although there is a lot to do to rebuild the poor collection stats from March."
The pandemic has resulted in an unexpected real estate silver lining, Waller said: an uptick in data policy and management interest. "We've been working with organizations to help them change processes and establish data strategies."
From rent collections and data privacy to WFH and phased reopenings, Europe is not alone in navigating uncertainty and the new normal. The Realcomm community is connecting peers from Asia, Australia, Canada, Europe and North and South America to share best practices, resources and learnings in response to COVID-19. Establishing new, effective protocols will raise the bar on future crisis preparedness plans and enhance business strategy toward a stronger, more resilient industry overall.
Check out our special webinar series on Coronavirus and Smart Building Bootcamps.
Watch the London CIO Forum video and our CIO Forum series.
Learn more about CIO Forums.
This Week's Sponsor
Yardi® develops and supports industry-leading investment and property management software for all types and sizes of real estate companies. Established in 1984, Yardi is based in Santa Barbara, Calif., and serves clients worldwide. For more information on how Yardi is Energized for Tomorrow, visit www.yardi.com.
Read Next