Partner Content
The Value of Knowing Your Tenant: An Industrial Roundtable Discussion
June 11, 2020 | Brian Sutherland, Industry Principal, Commercial, Yardi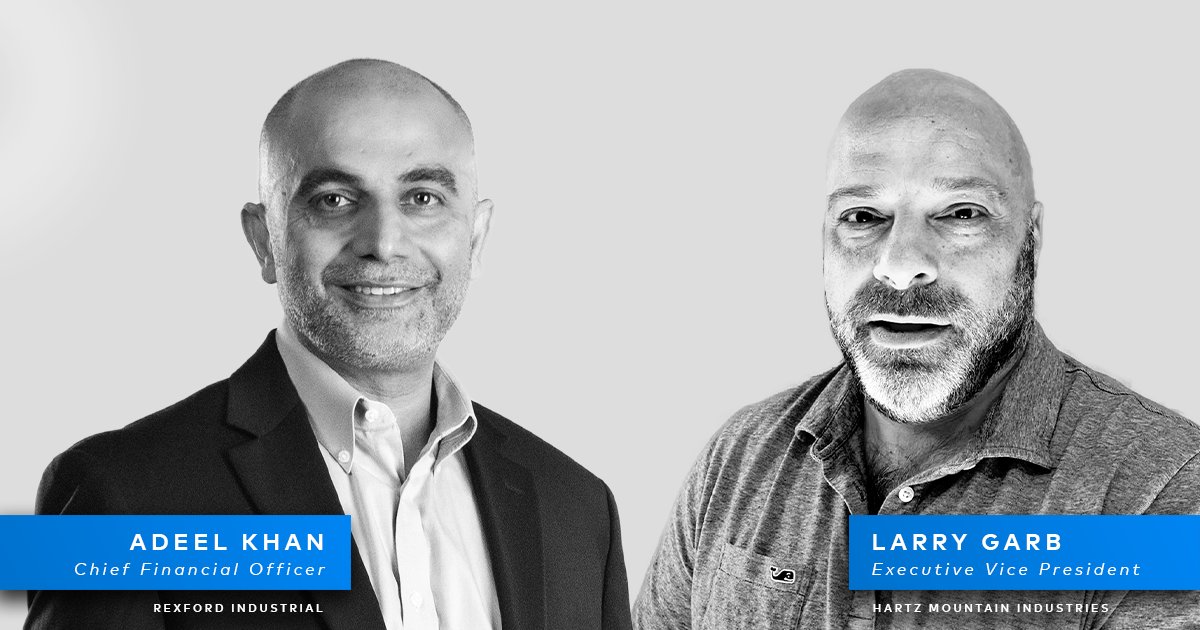 As we navigate through the third month of the COVID-19 pandemic, we're beginning to see the positives for organizations who committed to early responses and technology implementations.
I recently moderated a discussion about how the industrial market has been impacted by the pandemic and what changes are on the horizon. I was joined by Adeel Khan, Chief Financial Officer at Rexford Industrial, and Larry Garb, Executive Vice President at Hartz Mountain Industries.
Leverage technology
Real estate companies may have had an advantage implementing remote work policies since many employees are often on the road. This gives management the flexibility to quickly transition to a work from home environment. Because of technology put in place irrespective of the pandemic, Khan said his team was ready to work from home within 24-48 hours of policy change. Using online solutions for deal tracking, bill payments and cash flow management was the key to maintaining business continuity for Rexford.
Another key element that has helped business is the ability to track utility invoices electronically using Yardi's Utility Expense Management. "All that paperwork that we had a year and a half ago – thousands of utility bills to process – this year in our office we're not even seeing the bills. They just get processed and approved to make for a seamless transition," Garb stated.
Know and understand your tenant
The prevailing theme of our discussion was how important it is to grasp tenant needs and how they're specifically impacted by this pandemic. Using the tenant risk rating in Yardi's Deal Manager allowed Khan insight into who would or would not be able to pay rent and tag them accordingly. "We've used this information to impact our cash planning and predict where we could see portfolios that may be tight," he said. Understanding tenant location is also extremely important because stay at home orders, and their respective prohibitions, vary by city and county.
Relying on public information to track how the tenant is using their space is a start, but it isn't enough. Kahn explained that the more you know your tenants on an individual level the more you'll understand the impact on their businesses and, in turn, better serve them.
In the industrial sector, the businesses that have been hit hardest include production and events companies, furniture rental businesses and car rental facilities. However, the industrial sector is so strong, Garb said, that the loss of a tenant would likely be filled very quickly. "A lot of these tenants are below market value given the ramp up in industrial rents in the last two to three years. If you have a little bit of vacant space and lose a tenant or two, you can take advantage to reset the rental market and diversify your portfolio."
Khan pointed out that Rexford saw about 26% of their client base submit rent requests, but only 1.4% of tenants simply missed rent without notice. With an eye toward maintaining and growing future relationships, they were able to execute rent agreements with about two-thirds of clients who reached out.
Although with slightly different approaches as far as how they grant rent relief or deferrals, both panelists were able to reach agreements with the majority of their clients who needed it, minimizing terminations. Garb and Khan agreed that deferrals were not the first option; drawing on security deposits and other concessions were preferred.
Maximize opportunity
In some cases, clients are inquiring about the need for more space. Cooler space, for example, is in high demand, as is storage space for companies with excess inventory. Food and beverage distributors are among the businesses interested in expansion, as well as those who need excess or overflow parking, space for delivery trucks and loading areas as a result of the increased demand for home delivery. "Any building with these attributes has become significantly more valuable," Garb said, "to the point where you can put a value on the land beyond the square footage of the warehouse."
What is the ramp up to normal business going to look like? Will "normal business" actually be a completely new normal? Corporate leaders will need to take this opportunity to emphasize the human element of their business and their employees by understanding workload, communicating more and addressing uncertainties internally.
The industrial sector seems better positioned post-pandemic than office, retail or other commercial real estate markets. Demand for space is still high and opportunity is there to help businesses who need additional square footage. Maximize the technology in place and identify where there are gaps in order to increase efficiency. While working from home is unlikely to ever replace face-to-face meetings and a collaborative office environment, it is our reality for the near future and it is incumbent on managers to simplify tasks for their staff and enhance relationships with their tenants.
This Week's Sponsor
Yardi® develops and supports industry-leading investment and property management software for all types and sizes of real estate companies. Established in 1984, Yardi is based in Santa Barbara, Calif., and serves clients worldwide. For more information on how Yardi is Energized for Tomorrow, visit www.yardi.com.
Read Next