Partner Content
Using AI to Combat COVID-19 in Commercial and Corporate Real Estate
May 14, 2020 | Sam Ramadori, COO, BrainBox AI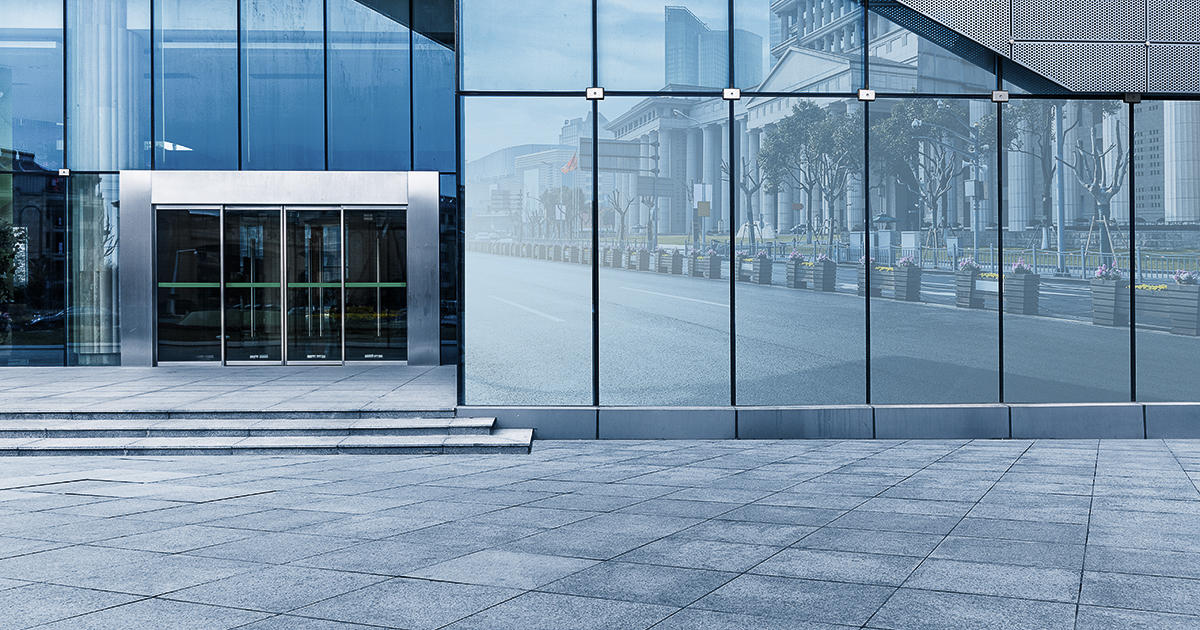 Buildings are shutdown. Cities are practically empty. "WFH" (work from home) has become an acronym we are all too familiar with. The current and future impacts of COVID-19 can seem overwhelming and continuously changing for commercial real estate professionals.
In fact, there are four key stages at play regarding COVID-19 that building owners are faced with:
Stage 1: Buildings in a state of reduced occupancy
Stage 2: The gradual lifting of lockdown restrictions and acceleration of re-occupation at variable speeds
Stage 3: Owners and tenants alike dealing with the emergence of a 'new normal' level of building occupancy
Stage 4: Society as a whole preparing for the occurrence or recurrence of COVID-19 or any other pandemic
Each of these stages comes with its unique set of health and occupancy challenges, all of which directly impact building owners as well as tenants. Dynamic and evolving issues, including building management in the face of a pandemic, require dynamic and pre-emptive solutions such as those powered by artificial intelligence (AI).
So, how can AI technologies support real estate owners through the four phases of COVID-19 building management?
Stage 1: Buildings in a state of reduced occupancy
With social distancing measures being enforced not only across North America but globally, many commercial buildings have been left either completely or partially vacant. However, most heating, ventilation, and air conditioning (HVAC) systems are still functioning as though buildings are at normal capacity. In times like these, where the financial burden of the pandemic is being felt by both building owners and tenants, sitting idle and proceeding with status quo building operations is inefficient and unnecessarily costly.
Supporting one another during this unprecedented time is vital.
BrainBox AI's edge device, which can be installed remotely anywhere in the world, optimally instructs the HVAC system using a zone-by-zone approach and decreases its operations to a minimum. This HVAC Optimization Service can enable up to 30% in energy cost savings. Savings of this magnitude can significantly offset other potential losses or cash flow constraints incurred due to the current situation - such as delayed rent payments - which helps ease added stress faced by building owners and managers. Why pay for HVAC that you are not using?
Stage 2: The gradual lifting of lockdown restrictions and acceleration of re-occupation at variable speeds
Buildings will slowly reopen, and occupancy levels are expected to fluctuate as cities across the world unveil their next plans of action. Adaptability is key, which is exactly where AI provides incomparable value for building owners. Using data from Google's "Popular Time" or if your building data includes occupancy, access control or destination control, BrainBox AI's artificial intelligence will know the incoming heat load before it arrives and pre-emptively adjust the system quicker than conventional heating and cooling.
In addition, as your occupants re-enter your buildings, their mindsets will have changed. For possibly the first time, they will be thinking about the quality of the air that is flowing around your building. To help alleviate these concerns, building owners can let customers know that they are using the company's Airborne Virus Mitigation Program (AVMP) to increase the amount of fresh air being pumped through their buildings and to control temperature and humidity levels based on recommended ranges. The algorithms used in this program were developed based on control system standards recommended by the American Society of Heating, Refrigerating and Air Conditioning Engineers (ASHRAE) and the Center for Disease Control (CDC). The AVMP can help reduce the lifespan of an airborne virus between 60% and 80%.
Stage 3: Owners and tenants alike dealing with the emergence of a 'new normal' level of building occupancy
Commercial building occupancy levels are likely to see more volatility than they have in the past 20 years. Although this might be a concern for conventional systems, AI can quickly learn to adjust the load and return energy savings to each building. Optimizing the use of HVAC equipment can also benefit building owners in the long run, not only by autonomously adjusting HVAC equipment to the 'new normal' but also by continuously enhancing the system to ensure constant energy efficiency (total building energy savings up to 25%) and increased occupant comfort (by an average 60%).
Stage 4: Society as a whole preparing for the occurrence/recurrence of COVID-19 or any other pandemic
Hopefully, a recurring pandemic is something that none of us will ever have to deal with again. However, ensuring the health and wellbeing of the community is critical, and it is a building owners' duty to be ready. Preparedness and flexibility will be essential in overcoming any recurring pandemics or widespread viruses in the future.
In the event of any new pandemic or the recurrence of COVID-19, building owners can use this building automation technology to rapidly re-deploy low occupancy and air quality control instructions. The system will stage down zone-by-zone as it detects reduced occupancy and it will follow up by applying ASHRAE and CDC recommended standards to help mitigate the potential spread of any airborne contaminants; all at the touch of a button. This simplifies the process, reduces management time and eliminates the need to manually turn off individual switches.
Buildings operating essential services will particularly benefit from the AVMP as it allows for a safer environment for all occupants, including employees and customers. Other buildings that fall in the "non-essential" category and are faced with strict shutdown policies will be able to combat losses with up to 30% in energy savings by optimizing their buildings through a zone-by-zone approach.
AI-driven solutions can help build corporate resiliency for the future.
The good thing about crises is that they always end.
It is in tough situations like these that businesses must strengthen and future-proof their approaches in order to be prepared to effectively overcome challenges such as those we are facing today. It is time to reassess how we are doing things. Will the technology of the past deliver the business and customer needs of the future? There is no better time to implement a solution like that of BrainBox AI's; a simple remote installation of its edge device can address all four stages mentioned above. Owners will feel confident that their buildings are prepared and well equipped to handle any situation, all while enabling maximum energy efficiency and tenant comfort without human involvement.
AI is shaping the future of building automation. While we shift toward a 'new normal', commercial buildings need to adapt to whatever the world throws at us.
This Week's Sponsor
BrainBox AI aims to redefine building automation through artificial intelligence to be at the forefront of a green building revolution. Headquartered in Montreal, BrainBox AI employs over 55 people and supports commercial real estate clients in numerous sectors. BrainBox AI works in collaboration with research partners including the US Department of Energy, the Institute for Data Valorization (IVADO) as well as educational institutions such as McGill University.
Read Next