Partner Content
Breaking Down Barriers Between Landlords and Tenants During the COVID-19 Pandemic
April 16, 2020 | Abhinav Somani, Managing Director, Leverton Intelligence, MRI Software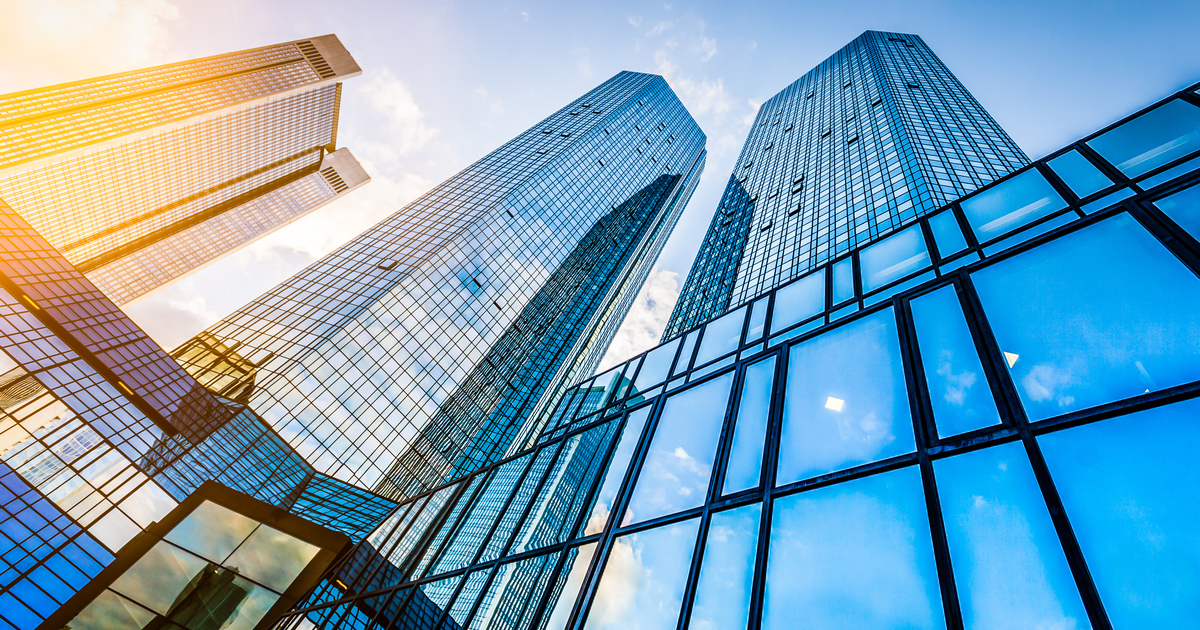 In the ordinary course of business, the relationship between landlords and tenants is often transactional in nature. Landlords look to raise rents and to operate profitable investments. Tenants want to keep their largest fixed-expense line item under control. Even the healthiest relationship between the two parties cannot mask this fundamental tension – it is rare to encounter a landlord who wants to charge less or a tenant who wants to pay more.
But these are not ordinary times. Currently, many tenants have "stay at home" work orders mandated by their state, county or city. Without sufficient revenues and business operations, some tenants are finding challenges in making rent payments. On April 3, The Wall Street Journal reported the results of a survey showing that approximately half of U.S. small businesses had not yet paid their full rent or mortgage for the month.
Landlords who can't collect rent might have difficulty managing their own expenses and cashflows. Now is the time for landlords and tenants to shift their perspective and focus on protecting the future for both of their businesses. To achieve this, they should break down the traditional landlord-tenant relationship and come together as partners.
Critical Steps
Proactivity is essential. Tenants who expect problems with rental payments should contact their landlords now rather than waiting until rent is due. This will give the landlord enough time to work on a resolution strategy. Meanwhile, landlords should get in touch with tenants proactively to demonstrate support and assess whether there will be a delay or a cashflow concern. They should also make every attempt to understand each tenant's unique situation. A software provider might weather the storm easily. A dentist's office, on the other hand, is likely to encounter difficulties. It's important to consider these variables and create an alternative operating model that takes into account a risk-adjusted abatement and deferment schedule.
Understanding also applies to contracts. Landlords and tenants alike should carefully review their leases to look for terms like: force majeure, condemnation, subordination, non-disturbance, casualty, damage and destruction, co-tenancy, late services, deprivation of services, breach of covenant of quiet enjoyment, and many more. These clauses and definitions could have vast implications for the future integrity of the landlord-tenant relationship. Technology such as AI-based lease review and intelligence can assist in finding these terms quickly and efficiently (within a matter of seconds), while legal and accounting professionals can help landlords assess the legal and financial risks.
Despite all the proactive behavior and preparations, both parties should be prepared to negotiate, clauses or not. According to experts at CBRE, "a lease document creates a long-term relationship between a tenant and landlord, and at different times each party will require the other to act reasonably, irrespective of what the lease may say."
Approaches based on flexibility, honesty, and transparency will lead to creative, mutually beneficial solutions. Such solutions might include rent forgiveness for three months in return for a lease extension, a rent deferral, or late-fee forgiveness. Keep in mind that tenants will remember how landlords treated them during the tough periods when they re-evaluate their options at renewal time. Once the crisis has abated, landlords who've inspired loyalty from tenants will protect their future cashflows and better avoid the substantial expenses associated with re-tenanting, such lease commissions, vacancies, and tenant improvement dollars.
Loyalty stems not only from negotiations, but also from regular communication. A quarterly newsletter will not suffice in a rapidly changing environment. Landlords should enlist the aid of their communications teams to update tenants on the status of operations, discuss plans for building improvements (this is an ideal time to plan), and even send tenants helpful information on legislation that affects their business. For instance, landlords could send links to PPP applications from reputable banks.
Be mindful that actions of landlords and tenants affect perceptions beyond those of lease signatories. As Elizabeth Forsteneger of Cushman & Wakefield points out, "Actions companies take, or don't take, will define them in the eyes of consumers, shareholders, and the landlord community in the weeks, months and years to come."
The Role of Technology
All of the steps I've mentioned – knowledge-gathering, negotiations, communications, and planning – have a common denominator: technology. During a period of social distancing, it plays an increasingly significant role. Software makes communication, calculations, and compassion easier than ever before. Online tenant portals support timely sharing of information along with important updates on maintenance, security, and hours of availability. Investment modeling software helps landlords determine just how flexible they can be in terms of rent. And lease administration and accounting software allows both landlords and occupiers to ensure billing and administration remain flexible, but intact.
Landlords and tenants who aren't fully utilizing PropTech should use this time to catch up to their competitors. Some business initiatives can't take place because of social distancing. But software implementations can. And software will remain a key differentiator when people return to the office. Remote working has led to a wider awareness of technology's benefits. When offices re-open, employees will likely welcome the opportunities for in-person collaboration, but they will also want to maintain the tech-enabled efficiencies to which they've become newly accustomed. Landlords who are proactive and technology-enabled will not only beat out competitors, but they will also see much higher retention rates coming out of this pandemic.
What's Ahead
Technology will also make the transition back to "business as usual" faster and smoother. At MRI Software, we firmly believe that there will be a return to business as usual. Real estate is a resilient asset class that has survived the test of time and adjusted to the new norms of reality. Landlords who have been in the game for a while have weathered the ebbs and flows of the market, including the recession in '09, the bursting of the dotcom bubble, and inflation in the 1980s. But does real estate need a kick in the butt every now and then to adopt better business practices and improve the use of technology? Sure, and that time is now.
Landlords who are best positioned to rebound are those who have focused on tenant relationships and used technology to break down barriers. They and their tenants should not hesitate to collaborate as they pursue a shared objective - rapid business recovery when the crisis has passed. Together, they can position themselves for a successful future.
This Week's Sponsor
MRI Software delivers innovative applications and hosted solutions that free real estate companies to elevate their business. Our flexible technology platform and open and connected ecosystem meet the unique needs of real estate businesses, from property-level management and accounting to investment modeling and analytics for the global commercial and residential markets. For more information, please visit www.mrisoftware.com.
Read Next