Partner Content
How Resilient Companies Endure Challenging Times
April 9, 2020 | Brian Sutherland, Industry Principal, Commercial, Yardi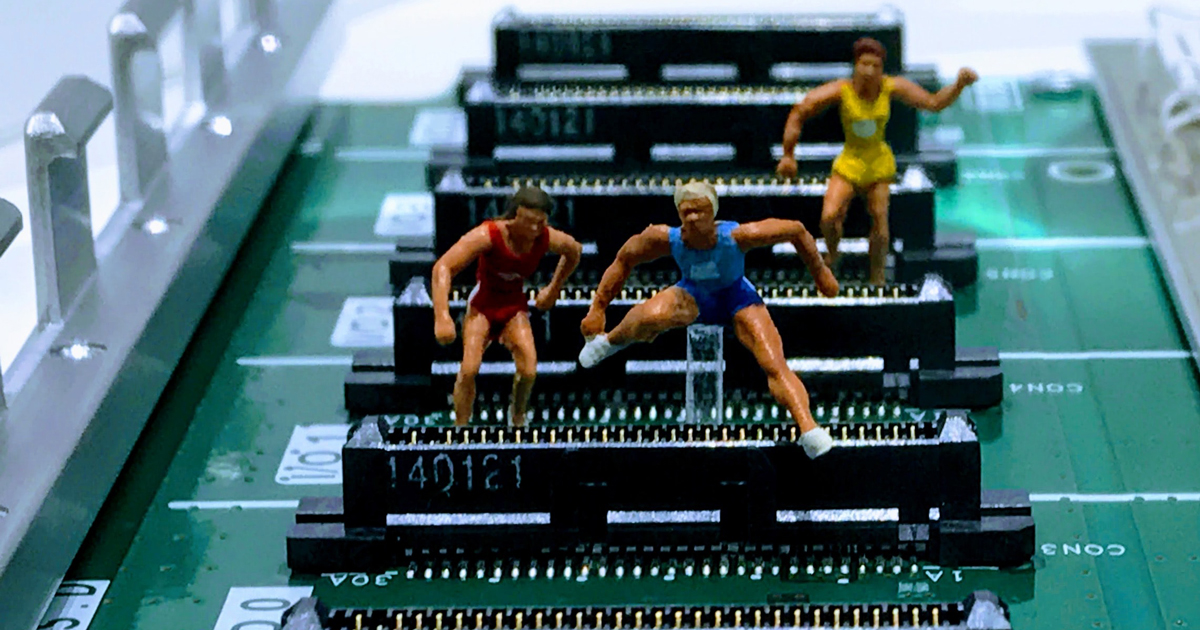 What does it mean to be resilient? Every organization, like every individual, will face adverse situations, disruptions or threats that must be successfully overcome in order to continue forward. The current global state of uncertainty caused by the COVID-19 pandemic makes being a resilient company more important than ever.
In the conversations I have had, the articles I have read and the webinars I have attended, companies that are adapting most quickly to the challenges of social distancing and remote working are those that have addressed three key areas: communication, automation and technology.
Communication is key to building and maintaining relationships. It is also the easiest and cheapest way to prevent uncertainty and misinformation from taking hold and creating panic. It is not enough just to create a detailed and thorough business continuity plan. You also need to share it with your employees, tenants and other key stakeholders. Providing tenants access to evacuation plans and other relevant property or lease documents is vital. The majority of the workforce is currently working remotely making centralized document management for collaborative editing and version control essential, as well as a reliable portal to send and receive documents. Show your preparedness and availability by maintaining open lines of communication internally and externally. If employees feel like they have the necessary information and resources to overcome challenges they will be more prepared and confident when speaking with clients or tenants.
Paper checks still make up the majority of commercial rent payments, so tenants and vendors need to find alternative transaction methods for an unspecified amount of time. In addition to the challenge of checks being delivered to an empty office, there are heightened concerns around touching materials that have been in contact with numerous individuals and social distancing has increased the challenges of daily or weekly trips to the bank. Payment automation ensures that your business can financially cope with the demands of a remote work force.
Providing tenants with the option of ACH, credit and debit payments is important for the resilient organization. Yardi's PayScan Full Service not only addresses the immediate challenges of social distancing, but also provides faster and more efficient invoice processing while helping businesses cut costs associated with copying, mailing, processing and storing paper invoices.
Investing in technology, beyond that of payment automation, is investing in the resilience of your organization. Artificial Intelligence (AI) and the Internet of Things (IoT) are consistently heightening their impact on our daily lives. Whether its increasing energy efficiency to lower utility costs, streamlining manual tasks to save time and effort or budgeting and forecasting projections based on data analysis, AI is a huge component of resilient companies.
Your work from home (WFH) policy likely became much more flexible than it had been in the past. Technology such as VPN and secure options for websites and mobile applications - single sign-on (SSO) and multi-factor authentication (MFA) - plays a significant role in keeping your business on track during disruptions. For Yardi's applications, YardiOne provides the security and reliability to drive companies regardless of where they're working from.
Having the right technology in place now, systems that ensure security and ease of access, will allow your IT staff to roll out your business continuity plan as smoothly as possible. In addition to transforming your business from office to remote work, IT staff will oversee the back-up and restoration of systems in case of outages. Using a single connected solution gives businesses the agility to adapt more swiftly than multiple disparate platforms that require initial data consolidation.
Regardless of how well you or your organization have planned, there will be challenges beyond your control, but being resilient is about overcoming adversity. If your meeting or webinar has such a large audience that you are experiencing delays or pixilation consider offering the meeting in several time slots, or record and distribute the information so viewers can watch on their own time. In short, don't let any obstacle, be it technology, communication or something else, derail your resilience.
On a recent Realcomm webinar, Rob Teel, Yardi senior vice president of global solutions, expressed the following: "Don't mail it in. Don't alter deadlines that don't have to be altered," he said. "We've all worked remotely at times for years now. We can deliver on projects." The challenges we are currently facing are impacting an unprecedented number of individuals and a wide range of businesses, but, with the right planning and preparation, it does not have to halt operations, and it may result in your company's increased resilience.
This Week's Sponsor
Yardi® develops and supports industry-leading investment and property management software for all types and sizes of real estate companies. Established in 1984, Yardi is based in Santa Barbara, Calif., and serves clients worldwide. For more information on how Yardi is Energized for Tomorrow, visit yardi.com.
Read Next