News
Special Series: 8 CRE Leaders Discuss Business Continuity Planning and Coronavirus
April 2, 2020 | Tina Danielsen, Sr. Writer, Realcomm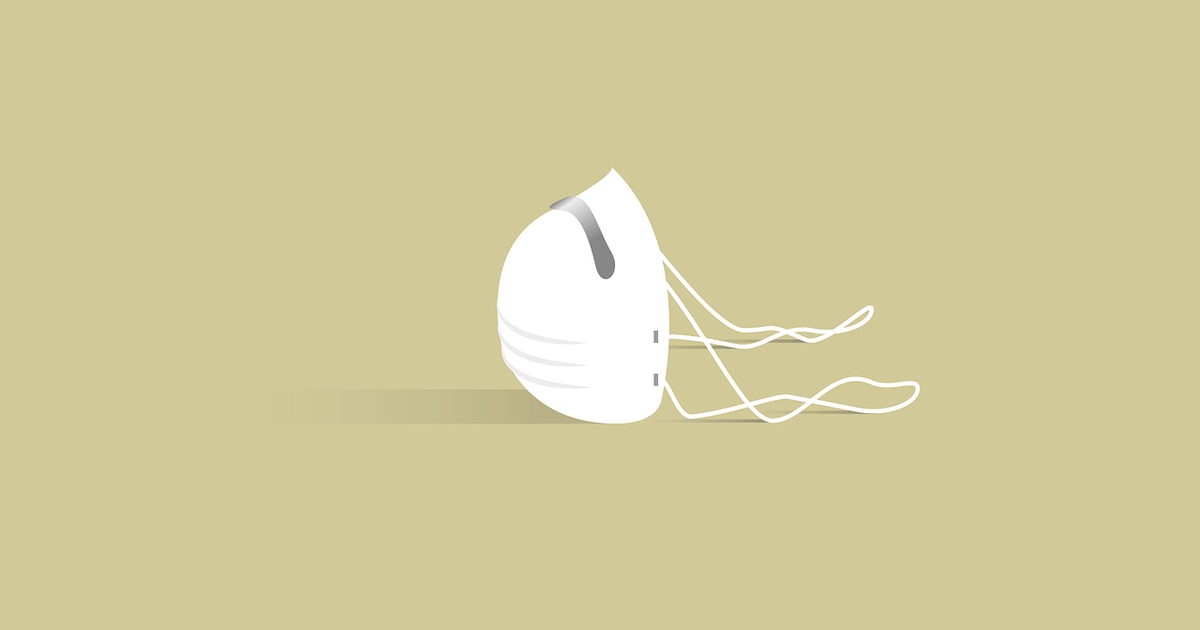 Realcomm is dedicated to providing you the most timely and relevant news during the coronavirus crisis. We've expanded our webinars on Commercial and Corporate Real Estate technology to include a special coronavirus series.
The conversation is pivoting from the most disruptive CRE technologies to the most disruptive event impacting our community and the world. As we all seek guidance and support to navigate uncertainty, Realcomm recently connected you with top industry thought leaders to share insight and experience on business continuity planning (BCP), employee safety and wellbeing and work-from-home strategies. This is a four-part webinar series. Don't worry if you missed a live session. Recordings and articles will keep you up-to-date and connected with our community.
Advance Planning
Many organizations have crisis response teams, continuity plans and recovery protocols for natural disasters or acts of war (including cyberwar). BCPs also include specific parameters for pandemics. Eight CRE leaders discussed their systems of prevention and recovery efforts while maintaining ongoing operations in response to the coronavirus pandemic.
Global companies had a better lens into the crisis, as news and updates from their international locations sped proactive efforts. Hines' SVP Corporate Operations & Engineering Services Clayton Ulrich said messaging must come from the top, "We saw 18 months ago that the WHO and CDC changed their guidance to be local rather than global, so we updated our pandemic plan to match their current guidance structure." While Hines' BCP had been in place for years, the speed and scale of COVID-19 impacted the company's executive response. "We needed the executive committee to be involved at the highest level and on board with what we needed to do quickly," he added.
Boxer Properties' President Justin Segal explained how his company's continuity plan includes internal processes and pandemic protocol forms with best practices also from the CDC and WHO. Employees are tiered by critical and shelter-in-place status with automated communications reminding them of their status every six months. "It's important for people to understand their position in emergencies," he said. "They can access information wherever they are via an employee-facing mobile app. Team management includes team activity and individual activity trackers to keep us on track and eliminate endless phone calls."
Best Practices for Early Response
Webinar panelists emphasized two critical BCP components in early response to disasters and crises.
Maintain Open Communication. Business processes and property management must be approached by articulating clear, swift internal communications, keeping pace with mass media and managing extra security awareness. With mounting uncertainty, transparency with clients and occupants is paramount.
Rudin Management's EVP & COO John Gilbert said that despite well-established BCPs you must leverage each stage of the process effectively, "You are dealing with people's lives, so you need an extra layer of compassion and understanding around it, and that comes from the top down in corporate culture."
Remain Agile. From constantly changing rules and logistics to government compliance guidelines, the ripple effect is massive. "Most emergency plans assume one geographic area will be affected, not all at once," said Segal. "It's also difficult to streamline processes quickly when different asset types require various protocols."
Ulrich said global supply issues also require nimble response, "We made sure to add the supply chain to the workstream because the pandemic already had caused shortages. This will be especially important for projects under construction and development." Along with agility and open communication, the number one priority in crisis response is managing people.
Employee Engagement and Talent Management: Put People First
Effectively managing employees is critical in times of crisis. Balance empathy with productivity, and always remain transparent.
Vornado Realty Trust's EVP & CIO Robert Entin combines leadership and teamwork in response to COVID-19, "We must remain calm, offer transparency and always tell the truth."
All eight leaders agreed well-thought plans include specific guidelines for talent management and employee engagement.
When implementing Plan A or B, have a Plan C and D. Consider consequences if critical staff are affected by illness. Talent planning is imperative, so develop contingency plans for diverse skillsets and asset types. Adapt training programs for redundancy, and hedge workforces for anything done in-person.

Positively challenge employees to deliver on deadline and don't push timelines. Focus on keeping people employed, helping the economy and advancing projects.
Be ready for a continually changing environment as the idea of normal might be gone forever. The new normal is something to be met head-on. Patrick Ghilani, CEO at MRI Software explained, "I'm looking forward to running the business rather than just fighting the war. My goal is to do a town hall that's not all about the virus, but the new normal we are working in - with commitment and achievement."
Finally, remain vigilant with cybersecurity. A distributed workforce creates increased cybersecurity concerns, and controls must be addressed.
Never lose sight of the human element. Managing anxiety and emotion is key to a successful recovery. As companies resolve new challenges, a sense of control is regained that engenders new strengths and capabilities.
Managing a Remote Workforce
In addition to employee productivity and morale, working from home is a considerable change in business operations that should be addressed in BCP. Here are a few quick tips from our experts:
Communication on multiple channels is key for success when changing work processes and environments. Without a central physical locale, everyone needs instant information access.

At-home communication infrastructures can be problematic with overloaded networks causing interruptions in virtual meetings.

Small incidents ripple into bigger challenges: unreliable WiFi, passwords left in the office and issues with the lack of quality of home-office equipment.

Companies with preexisting, flexible work arrangements have better results and employee experience.
Successful business continuity planning puts people first, maintains open communication, requires agility and manages crises from global to local perspectives. It also calls on leaders to calmly, continuously look to the future.
Robert Teel, SVP Global Solutions of Yardi, remains upbeat in his outlook, "We have an optimistic leader focusing on adapting and not panicking. We just need to balance to keep the lights on for our clients and take care of our employees and communities - making sure they are safe and healthy. There are a lot of silver linings if we look for them and act on them."
Join us for Part IV of the Real Estate, Coronavirus and Business Continuity Planning webinar series on April 9, 2020. Look for the coronavirus and cybersecurity concerns article in next week's Weekly Briefing.
This Week's Sponsor
At Cooper Lighting Solutions, we build forward-thinking lighting solutions that make people's lives safer, while making buildings, homes and cities smarter and more sustainable. We deliver an industry-leading portfolio of indoor and outdoor lighting, lighting controls and smart lighting systems. We question, we seek and we solve. Together with our customers, we create solutions that build a better world. At Cooper Lighting Solutions, we push past the ordinary to build brighter.
Read Next