Feature
CRE Digital Transformation and Tenant Experience in Australia
March 26, 2020 | Realcomm Staff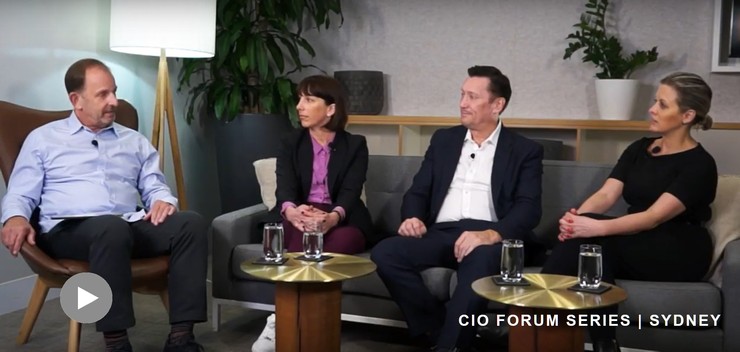 CIOS are leading at the intersection of people, platforms and innovation in the Commercial Real Estate industry. Hyper focused on customer engagement, wellness and productivity, three Australian senior CRE professionals explain the importance of tenant experience in digital transformation.
Part of a new CIO Forum Video series, the Sydney conversation features Dexus CIO Mark Hansen, Charter Hall Chief Information and Technology Officer Sheridan Ware and AMP Capital Program Director, Technology & Innovation, Real Estate Louise Monger.
The trio discuss digital transformation strategies within their own companies and current industry challenges in deploying CRE tech:
Proving it can work in a single deployment

Ensuring it can scale across a portfolio

Confirming integration and interoperability deliver a better customer experience
The CIO Forum series provides in-depth conversations with cutting-edge CIOs, scaling thought leadership from local to global in the Commercial Real Estate industry. These videos showcase trends, topics and technology implementation.
Forum videos are just one learning experience in Realcomm's new Thought Leadership On-Demand digital initiative launched in January. Keep current, remain engaged and stay informed of industry trends and news. Subscribe to our YouTube channel and listen to our podcasts.
This Week's Sponsor
DroneDeploy is the leading drone software solution trusted by over 5,000 companies across a variety of industries, including construction, energy, agriculture, mining, and real estate/property management. DroneDeploy makes aerial data accessible and productive for everyone. Simple by design, DroneDeploy enables professional mapping, 3D modeling, and reporting from any drone on any device. www.dronedeploy.com
Read Next