Partner Content
Electrical Metering and the Building Internet of Things
October 10, 2019 | Gord Echlin, VP Marketing & Business Development, Triacta Power Solutions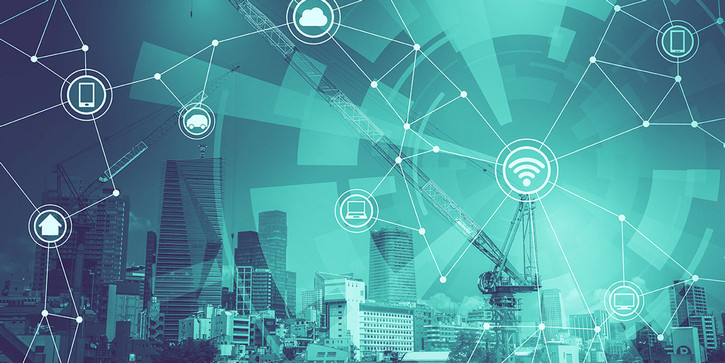 The thoughtful instrumentation of buildings for control and monitoring is an indispensable tool in facilities management today. Two key concepts currently receiving play in the industry are the Internet of Things (a broad term, with a corollary, Building Internet of Things) and electrical submetering. These concepts don't exist in a vacuum, however, and the synergy between them can supercharge your electrical submetering into becoming an essential element of your building services information plan. But beware, not all electrical submetering is created equal. Choosing the wrong direction will almost certainly condemn you to a costly refit down the road.
The Reality of Buildings and the Internet of Things (IoT)
The Internet of Things (IoT) as the information architecture of the future receives much attention-conjuring up images of wireless, network savvy devices connecting directly to web-based applications. Being wireless, it would seem, is the secret sauce for any modern device.
Buildings offer several unique challenges for IoT based technologies, however. They are not great for consistent, uninterrupted wireless communications, have multiple stakeholders with varying degrees of information needs, and are full of shared equipment and networks that require "gatekeeping" for security, confidentiality, response time, and vendor mobility reasons. All of these complications mean a pure IoT wireless vision is not practical in a building environment - nor is it needed.
Devices used in a building environment should be able to live simultaneously in a wireless and wired IP network. They should have the capacity for reporting to cloud intelligence and be able to respond to multiple local building controllers and servers that may need to utilize these devices for control or sensor information. These devices should also be equipped, perhaps simultaneously, with a range of wireless interfaces and protocols so they can be used both today and tomorrow as technology evolves.
The Building Internet of Things (BIoT)
This hybrid environment is the Building Internet of Things—with in-building devices and gateways that reflect building-centric goals and multi-stakeholder needs.
Where network architectures flatten to eliminate intermediate controllers and management systems, these devices must supply building contextual information directly as needed. They can do this using semantic tagging schemes such as the developing ASHRAE 223P standard.
A building environment that has the capability to adapt to a corporation's changing building information plan allows corporate managers to take full advantage of Big Data through cloud intelligence—all while maintaining another essential success factor: vendor independence.
Organizations can achieve vendor independence by insisting that all of their building devices use open, standardized protocols and industry standard information tagging, and can easily change reporting configurations to adapt to evolving vendor circumstance.
Electrical Submetering - Supercharge Your Buildings Infrastructure
What does all this have to do with electrical submeters? The benefits of submetering have been proven over and over again—to the point of becoming conventional wisdom.
From allocating costs according to resource use, increasing overall building energy efficiency (up to 60%), detecting faulty equipment, reducing peak-time energy bills, qualifying for sustainability credits, and conforming to jurisdictional laws—submetering has a rapid and rewarding environmental and economic payback. Because of this strong use-case, modern new builds are all being equipped with electrical submetering, while older buildings are rapidly being retrofitted.
But not all electrical submetering is created equal. Often it is not networked at all (has to be read manually) or may be performed by meters that require extra aggregation equipment that may be proprietary and closed - and therefore unable to support third-party or cloud application integrations.
This type of environment is not acceptable in a modern, networked world. If you choose this route, you are guaranteeing a costly replacement in the future.
BIoT Capable Electrical Submetering
Today, BIoT compatible electrical meters are a must and need to:
Act as an approved instrument of weights and measures where regulations require it for billing or incentive qualification purposes.

Report to multiple aggregation platforms via standard BAS protocols and IP based reporting, simultaneously (multi-homing).

Have significant in-device persistence (storage) as protection against loss of communications or information availability (either through network failure or issues with vendors).

Be future-proof and vendor independent. In the rapidly changing world of BIoT, communications interfaces and protocols, tagging standards and metering configurations can evolve quickly, and installed metering devices need to adapt just as rapidly.

Be up-gradable in-situ and if possible, remotely as meters are expensive to connect to the circuits they are designed to monitor—and once in place, you don't want to revisit them with an electrical contractor.
Thriving in a Constantly Changing Information Networking Environment
The use case for metering in building management are well known and past the point of being questioned—with countless studies showing the benefit. In fact, governments and watchdog organizations are validating this principle by continuing to regulate the application of metering in building code.
How meters are deployed, however, dramatically affects their utility. Meters that are installed without considering an information plan that needs to adapt to evolving analytical tools and available services will ultimately be replaced in a costly refurbishing.
From the outset a building's metering design should contemplate the evolution of networking. This is dramatically exemplified by the rapid rise of the Internet of Things and the requirement to continually adapt in a rapidly changing landscape - all while avoiding costly "truck rolls" in the process.
Triacta's metering products are designed with these issues in mind and reflect all the elements required to design a best practice, future-proof metering plan.
This Week's Sponsor
Triacta designs and manufactures revenue grade meters and data acquisition devices for energy management, tenant billing, and building control applications. Every Triacta meter ships with software that combines meter management, automated data collection, powerful analysis tools, and flexible data export capabilities—everything needed to create and manage a metering infrastructure.
Read Next