Partner Content
Why You Need to Prepare Now for Gen Zís Influence on Real Estate
April 4, 2019 | Andy Birch, Director of Product Marketing, MRI Software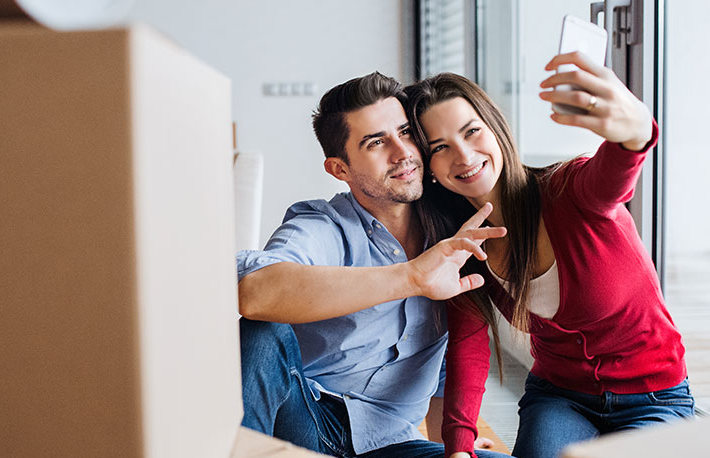 In todayís media climate, itís become all too common for Millennials to be placed at the center of discussion regarding changes in the marketplace. While itís true that Millennials influence businesses on a significant level, thereís also a completely different group of people shaping the market with their influence Ė Generation Z.
The real estate industry needs to be aware of Gen Zís current role in the marketplace and prepare for the part they will surely play in the coming years.
Who makes up Gen Z?
Although Millennials have largely grown up with the Internet, a key distinction of their generation is that they remember a time (no matter how long that time may have been) when the Internet was not the all-consuming companion to our daily lives that it is today.
Gen Z is completely different. These are the people who grew up expecting each establishment they entered to have Wi-Fi. They grew up with a smartphone in their hands and access to anything they wanted at the tips of their fingers. The Internet has always been a part of their life, and they donít remember it any other way.
How are they influencing real estate?
Despite their young age (24 or younger, as of 2019), members of Gen Z have shown to be rather open to the idea of homeownership. While the number of Gen Z members who own houses is a relatively small number, a recent trends report shows that Gen Z is prioritizing homeownership, with around 62% of them agreeing that owning a home is a crucial part of the American Dream.
Whether their inclination towards homeownership is due to a strong housing market or a sense of being further away from the 2008 housing crisis, the real estate industry ought to take note of this trend.
Gen Zís mindset in regard to commercial real estate largely expands on the ideas of shared workspaces, flexible work hours, and constant online connection. In the minds of Gen Z members, work can be done from anywhere at anytime in every kind of setting, whether that be an office, coffee shop, shared workspace, or even their own home.
Based on those ideas, multifamily property managers should also ďbatten down the hatchesĒ from a technological standpoint. This is a significant pressure point since technology and the Internet have always played a role in the lives of Gen Z members.
Digital amenities Ė such as online pay portals, high speed Wi-Fi, and virtual tours Ė are so important in the minds of Gen Z members that theyíre not even worth calling amenities anymore.
A solid Internet connection is a barebones necessity, for both commercial and multifamily properties. A recent market survey from MRI Software indicates that three of the top five amenities preferred by student renters are digital amenities. The most important amenity, high-speed broadband, was ranked number one by more than 80% of respondents, and in-unit laundry wasnít even a close second.
How should property owners, operators and developers prepare?
As Gen Z grows in numbers and influence, there are a few ways you can prepare your real estate business on an internal level. An aggressive emphasis should be placed on investing in new technology that improves the flow and efficiency of your business operations. By improving your data management and reevaluating other internal processes, you can make your business more flexible, putting it in a better position to adapt to a changing market.
Having dealt with the Internet their whole lives, Gen Z members thrive in a high-speed, technology-driven environment, and incorporating this into your business practice will also help attract and retain the right talent for your workplace.
To meet Gen Zís market demands and attract them as prospective renters, tenants, and employees, real estate organizations need to provide the right digital tools. Online portals and apps where users can sign their lease and pay rent are a good starting point to keep up with Gen Z. Likewise, software that automates and replaces paper-based processes will give your business a better chance at attracting younger members of the workforce to your team.
Consumers drive the market, and the best businesses are the ones that meet the needs of the consumer and anticipate where they may lead. If your real estate business is proactively seeking to improve resident engagement and generate leads, then preparing for Gen Z should be a large part of your strategy.
This Week's Sponsor
MRI Software delivers innovative applications and hosted solutions that free real estate companies to elevate their business. Our flexible technology platform and open and connected ecosystem meet the unique needs of real estate businesses, from property-level management and accounting to investment modeling and analytics for the global commercial and residential markets. For more information, please visit www.mrisoftware.com.
Read Next