Partner Content
Is Your Network Leaving Money on the Table?
December 5, 2018 | Chris Rivas, Marketing Manager, Corning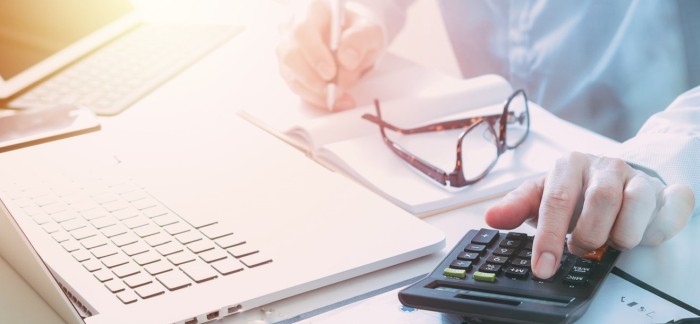 Buildings are changing. No longer seen as an empty shell that simply houses technology, today's smart buildings are part of the technology, delivering benefits that include more efficient use of space, lower energy consumption, and a better tenant experience. But as buildings become smarter, so must the network infrastructure.
Historically, communications networks have utilized a copper infrastructure, including cabling and components, to provide the bandwidth and services required by tenants. And while copper networks were often able to meet the needs of the time, they have disadvantages. For one, copper is tied to an upgrade cycle. Often unable to keep up with rising bandwidth demands, copper networks require a continuous, costly, and intrusive rip-and-replace upgrade cycle to adapt and meet changing requirements. Further, copper is bulky. Each technological application at the edge of the network requires a separate run of copper in building pathways. New application? New run of copper, equaling more material and labor costs, more maintenance costs, and less space.
Copper remains a compelling media for the last point-to-point connection to a device. However, limitations of copper solutions in areas including distance, power consumption tied to additional electronics, and bandwidth can significantly strain the infrastructure. With rising demands to support emerging technologies and applications such as virtual reality, artificial intelligence, and 5G – as well as increasing consumer and tenant expectations and the explosion of wireless devices – it's clear copper can't keep up.
But it's not just technology demands and tenant expectations that are impacted by the network infrastructure. It's also your bottom line. By going traditional and installing a copper infrastructure, you're leaving money on the table. How?
Traditional copper networks require a closet on every floor due to distance constraints. Consider that the average network closet requires about 100 square feet. Factor in the cost of that leasable space and what it costs your investment in a reduction in space as the size of that building increases. With a fiber infrastructure, you can provide tenants with the services that will maximize demand for your leasable space, increase tenant retention, and even increase profits when flipping properties. Minimizing your initial spend with a copper network may save upfront costs, but it also minimizes investment potential. If you get out of your investment what you put into it, copper-based infrastructures aren't going to serve you best.
Consider these examples …
When a landmark skyscraper was being developed in the Midwest to house a commercial headquarters and retail space, the project lead saw the limitations of a traditional copper network. The amount of copper cabling and cable trays in the legacy infrastructure couldn't meet the connectivity needs of employees and provide the ideal experience for guests.
Instead, the infrastructure combined fiber and power-to-the-edge capabilities to offer virtually infinite capacity with minimal space requirements. Customized to the building structure, the combination of a point-to-point and passible optical network would easily scale to meet future demands without major upgrades. That elimination of costly future upgrades provided a cost savings of up to 40 percent when compared to a traditional copper network.
Similarly, when a large multiuse property was being constructed in the Northeastern United States, the project lead knew a shift in technology would be needed. With almost 200,000 square feet dedicated to a new headquarters for a hospitality management company, more than 100,000 square feet for a new guest hotel, and additional square footage for retail, the infrastructure had to satisfy both end-users and executives.
As the stakeholders studied their options, it became clear that a copper infrastructure wouldn't be able to support the demands of the company's increasingly mobile workforce or satisfy the requirements of both current and future tenants.
A fiber-deep infrastructure, which allowed for the deployment of a distributed antenna system, supported all IP, cellular applications, surveillance cameras, video walls, data center functions, and an expansive WiFi system to satisfy thousands of employees and guests across the properties. While scalable for future technology expansions, the infrastructure established a baseline for strong wireless connectivity today.
It's clear that a fiber-deep network provides virtually unlimited capacity, but it is also the ideal media to converge multiple applications and services such as voice, data, and video. This approach empowers the multiple stakeholders within a building – including the owner, tenants, and service providers – to deploy the applications they need or prefer through access to a single infrastructure.
Like plumbing, the network infrastructure should be designed and engineered to last the lifetime of the building. You don't install new plumbing to change out a bathroom fixture, and you shouldn't install new infrastructure to support new services. A fiber-deep network provides that, ending the rip-and-replace upgrade cycle common with traditional copper networks.
When designing the network infrastructure, one thing is clear. The traditional path isn't going to give you the edge you need. But a fiber-deep infrastructure – with optimized space utilization, virtually unlimited bandwidth, and low latency – enables the future-ready connectivity and technological innovation your tenants will continue to demand.
This Week's Sponsor
Corning is one of the world's leading innovators in materials science. For more than 165 years, we have applied our unparalleled expertise in specialty glass, ceramics, and optical physics to develop products that have created new industries and transformed people's lives. Corning® Optical Network Evolution (ONE™) solutions provide fiber optic infrastructure to satisfy the application and bandwidth requirements in demand today, and tomorrow. Be it multi-family, commercial, retail, or mixed use, the real estate market requires connectivity to support the "live, work, and play" lifestyle embraced by tenants and buyers. www.corning.com/one-infrastructure
Read Next