Partner Content
Where to Start with Investing in New Tech?
July 19, 2018 | Brian Zrimsek, Industry Principal, MRI Software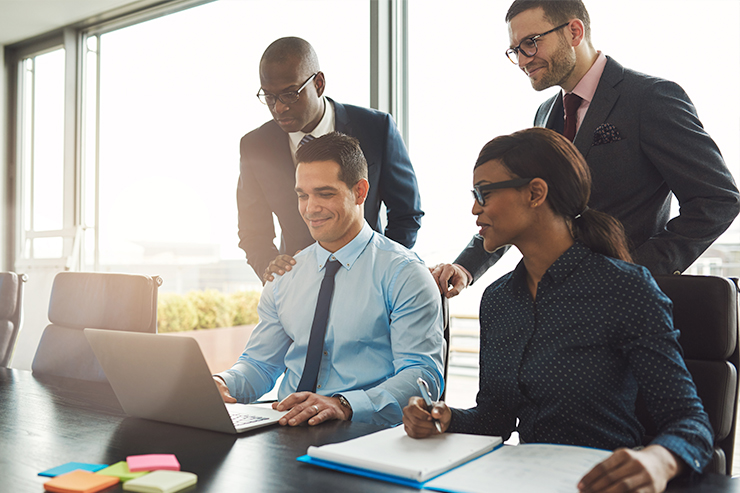 Today's commercial real estate organizations are well aware of the need to invest in new technologies. In a rapidly changing business landscape, technology is a differentiator that can make or break your ability to stay competitive. Of course, evaluating and implementing a new system that will become the "source of truth" for your organization is easier said than done. So how do you determine where to start?
First off, letís clear something up. There is no "magic bullet" technology that can solve all your problems. The data and process challenges faced by commercial real estate organizations can't always be addressed by a single software provider. With that said, technology is still the best investment that your CRE firm can make to future-proof the business and stay successful in the marketplace.
Here are four steps that real estate firms should consider before making a big investment in CRE technology.
(1). Admit that spreadsheets are holding you back
There is no question that relying on spreadsheets as your system of record for all your important data is a mistake that can put your business at risk and cost you significant time and money. Donít get me wrong - spreadsheets have their place, but if they are still your go-to system for record keeping, you should be concerned.
Spreadsheets are making your workflows and processes unnecessarily complicated and they're also keeping your business from growing. As you take on additional investments, manage more funds, and increase your staff, spreadsheets will limit your ability to scale. Automation is the key to improving processes and working more efficiently, and the right CRE technology will grow as your business grows.
(2). Understand your data requirements
Before any implementation of commercial real estate technology can take place, your organization should take thorough steps to ensure that all of your data is in order and ready for smooth integration with whatever tech is applied. Regardless of which software you choose, your firm must undergo a data exercise to separate the good from the bad and prevent the age-old "garbage-in-garbage-out" scenario.
Start evaluating your organization's data and processes now so you can understand exactly what you need to measure and how you need to report that data. Regardless of your company size, a solid audit of your business will help you implement a solution that works with your processes instead of against them.
(3). Get your people on board
Next, you have to ask yourself an important question, "How will I get employees in my organization to recognize the value of automating these processes and learn a new system?" Technology generally isn't a threat to employees. It just makes their lives a lot easier and helps them perform their job more effectively. Getting employee buy-in is critical to the success of any software implementation project, so it's important to reassure them with these truths. The key here is to remember that even though systems manage data, staff and employees manage the business. No technology can take that away from them. Now is the time for your staff to think about whether their current processes make sense for the business and find better ways of working if needed. Technology won't fix broken processes, but it can automate the right ones. This is a great way to get your staff involved in the preparation for new technology.
(4). Take an open and connected approach
Finding a software provider with an open and connected approach to how they do business is key to achieving the results you want. No matter which technologies your organization chooses to adopt, the software provider should be focused on your success, allowing your business to operate the way it needs to.
To add insult to injury, many times, enterprise software providers will claim to foster an "open and connected environment" to simply gain your business. They talk the talk, but they donít walk the walk of being truly open. This tactic is similar to the "cloud-washing" that became popular many years ago during the rise of cloud computing.
This counterfeit open environment tactic has become such a problem that I wrote an entire 10-part blog series on how to tell if your enterprise software provide is truly open. Hopefully this will dispel some myths and help CRE firms make the best choice when evaluating potential software providers.
This Week's Sponsor
MRI Software delivers innovative applications and hosted solutions that free real estate companies to elevate their business. Our flexible technology platform and open and connected ecosystem meet the unique needs of real estate businesses, from property-level management and accounting to investment modeling and analytics for the global commercial and residential markets. For more information, please visit www.mrisoftware.com.
Read Next