Feature
The Realcomm Solution Provider Community: Leaders In the CRE Tech / PropTech / Real Estate Innovation Discussion
July 12, 2018 | Jim Young, Co-Founder & CEO, Realcomm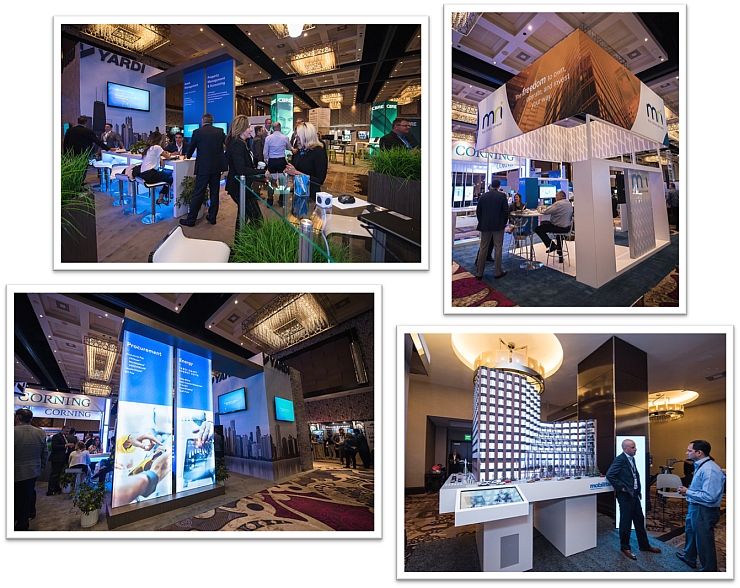 For anyone in the Commercial, Corporate and Institutional Real Estate market, it isn't news that our industry has seen a massive influx of technology solution providers since 2009. Phase 4, as we call it, began directly after the economic meltdown of 2008 and was fueled by the excessive amount of capital that was looking for a home as a result of historically low interest rates.
A consensus, of those following the Real Estate Technology, PropTech and CRE Tech industry, place the number of companies selling some form of technology solution to the built environment industry at around 3,000. This number is significantly higher than any other time in history. The debate taking place right now is whether this truly is the "new normal," something we have heard before, or if a correction is coming.
With all this talk of new companies in the industry, we wanted to take a moment to better understand the solution provider community that has historically engaged, and continues to engage, with Realcomm and all its associated activities.
It is important to note that our vendor community includes companies that are over 30 years old, those started five to seven years ago, as well as companies started within the last six months. After taking a good look at these companies, we found some consistent qualities that might help the industry better understand who they are, what they do and why they may prove to be viable for inclusion in a real estate company's technology, automation and innovation strategy.
They Strive to Understand the Industry
Our industry, even though it always involves buildings, is comprised of a multitude of different business models. Commercial, Corporate, Office, Retail, Medical, Education – all reflect different business objectives and and need to be fully understood by those selling technology solutions.
Listening vs. Talking
So many inexperienced, and sometimes even experienced solution providers, are so excited about their solutions they forget to ask the prospect what problem they are trying to solve. Those companies that listen more than they speak will speed up the evaluation process.
Partnership vs. Sales
One thing we have consistently promoted within our community is the idea of partnership versus sales. With people busy and so much at stake, both vendors and clients need to embrace the concept of a legitimate partnership where they are working together to solve problems.
Ironman vs. 5K
One of the common mistakes made by new companies is timing. Many believe a great idea will transform the industry overnight. Budgets, forecasts and strategies need to be calibrated for the long term. Our industry requires the knowledge and trust that comes with time.
Understanding the Big Picture
It is one thing to develop a specific "automation sequence" and quite another to integrate that solution into an enterprise strategy. Communications with other systems, one version of the truth and cybersecurity are just a few of the strategic considerations that CRE tech solutions need to understand and consider.
Constant Engagement
With many companies, there seems to be a disconnect when it comes to engaging the marketplace. For new companies, they need to be everywhere, in every conversation, writing articles, constantly interacting with the industry. Limited engagement with building owners and operators is not an option.
I would personally like to recognize and thank the extraordinary Realcomm | IBcon | CoRE Tech | Webinar | CIO Forum | Advisory | Marketplace | EDGE Magazine community. You have invested in us over the last 20 years and have allowed us to be part of your journey. We have acted - and will continue - as an effective bridge, accelerating the authentic conversations needed with the building owners and operators before any technology solution can move forward.
We believe in our solution provider community and hope that the next 20 years are as productive as the last 20. Thank you again to all those companies, large and small, young and old, local and international, that have trusted us in the curation of this Real Estate Technology conversation. Your vision, innovation, discipline, hard work, tenacity and promise of the solutions you bring to the marketplace are critical to our industry as we continue to navigate in this Age of Acceleration.
This Week's Sponsor
Yardi® develops and supports industry-leading investment and property management software for all types and sizes of real estate companies. Established in 1984, Yardi is based in Santa Barbara, Calif., and serves clients worldwide. For more information on how Yardi is Energized for Tomorrow, visit www.yardi.com.
Read Next