Partner Content
Forward Looking Information: A Requirement for Optimizing Performance
May 2, 2018 | Ed Lubieniecki, Enterprise Managing Consultant, RealFoundations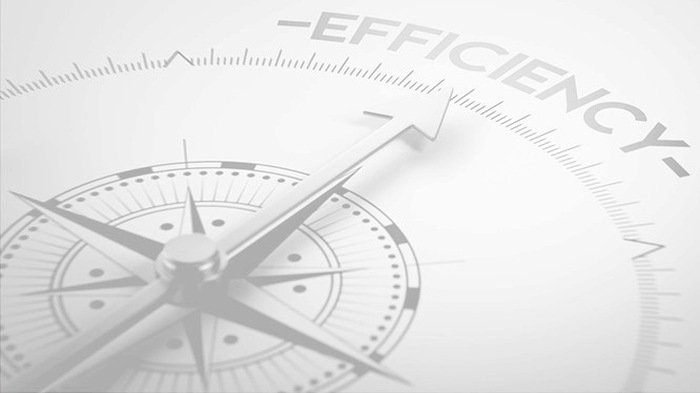 Although real estate professionals don't have a crystal ball for predicting the future, they do have the ability to forecast what lies ahead with a high degree of accuracy and, in turn, improve asset and overall portfolio performance. The key is increasing their focus on "forward-looking information" (FLI).
FLI encompasses a wide range of familiar analytical activities including cash flow forecasting, valuations, hold/sell analysis, scenario modeling, sensitivity analysis and budgeting/reforecasting. Of course, real estate professionals have long engaged in these exercises to some extent. But, to date, most have relied more heavily on backward-looking information to run their businesses.
They have focused and continue to focus their energy and capital on: 1) collecting information about what has already happened, e.g., last year's financials, last quarter's leasing activity and last month's occupancy numbers and; 2) utilizing that data to make decisions about how to manage properties in the months and years ahead.
Moreover, the historical information they use tends to be flawed because most companies unwittingly have inefficient, even incomplete, systems and processes for data management, including but not limited to siloed technology solutions. This creates significant challenges for any organization to develop an accurate view of its real estate holdings – what's happened in the past as well as what the future may hold.
At the end of the day, though, owners, operators, investment managers and portfolio managers of real estate assets are in the business of performance optimization. This requires them to make informed predictions about future business conditions affecting how investments and assets will perform over time.
In our experience, harnessing FLI significantly helps with these predictions, which in turn, contributes to operational efficiency, leads to markedly improved asset and portfolio performance, lowers risk and enhances investor confidence and interest. A comprehensive FLI initiative can increase real estate returns by 10 basis points while also reducing expenses for portfolio management, asset management and reporting by up to 10 percent. These are compelling results for all stakeholders, especially for investors.
Today's real estate industry leaders understand this, so they do a few things differently. They put a premium on data management, continually strengthen their analytic capabilities and are rigorous about how FLI work is operationally structured and delivered. They prioritize:

Collection and access to quality data, based on the conviction that better information leads to shrewder decision-making and stronger business results.

Continual review and updating of predictive work with detailed variance analysis that examines and refines inputs and processes.

Use of automation because the complexity and repetition of FLI efforts in real estate require ongoing evaluation and the implementation of emerging technological solutions can improve standardization, speed and efficiency.

Collaboration and elimination of silos to facilitate teamwork across departments, organizations and geographies as well as adoption of common technologies and data sources.

Outsourcing services and/or technology platforms to support advanced analytical and forecasting capability so leadership can concentrate on more value-added work.
Increasing emphasis on a forward-looking approach is by no means a call to abandon backward-looking information (e.g., reporting), which still has tremendous value and is a core business requirement. It's also important to always consider current trends when making decisions about how to manage for the future. In fact, effective forward-looking management requires the synthesis of what has happened previously with real-time trends and melding that with FLI processes/tools for a holistic view of what's on the horizon and beyond.
RealFoundations' believes that a systematic approach – one that assesses weaknesses, identifies opportunities for enhancement and then supports execution – creates the framework for improving an organization's FLI capabilities. A systematic approach considers the following:

Strategic Direction and Executive Requirements – enterprise strategy and objectives, key forward-looking activities, stakeholder priorities and operating challenges.

Data – quality, sourcing and governance.

Process and Controls – FLI activities and processes, level of effort estimate, procedure review and output risk.

Organizational Alignment – responsibility matrix, resource map and sourcing options.

Technology Capabilities – core technology solutions, modeling tools and artificial intelligence.
With an eye on the future, shifting an organization's emphasis to FLI can help real estate owners and investors realize their performance objectives, i.e., increase returns, improve efficiency and help differentiate a company's operations and real estate portfolio.
This Week's Sponsor
RealFoundations is a professional services firm focused on helping companies that develop, own, operate, service, occupy or invest in real estate make smarter, more profitable decisions. From the building itself to the way it's developed, operated and capitalized, no firm understands the inner workings of the entire real estate ecosystem as well as RealFoundations. We work hard, we tell the truth, and we do what we say. We Make Real Estate Run Better. www.realfoundations.net
Read Next