Partner Content
Key Performance Indicators (KPIs) You Need to Better Manage the Modern Workplace
March 29, 2018 | Anna Silva, Marketing Programs Specialist, AwareManager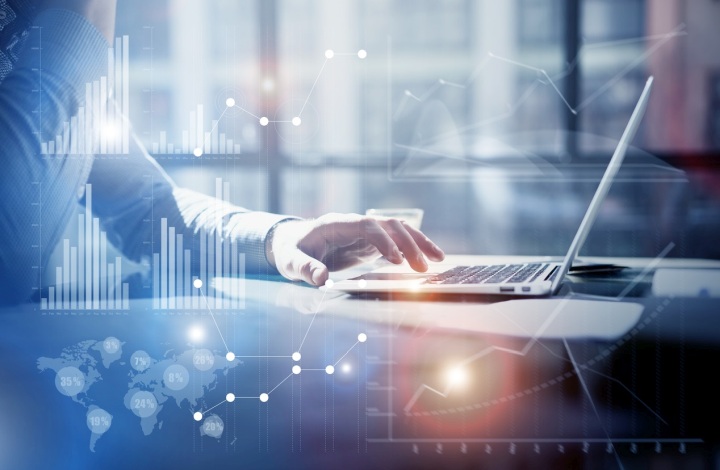 With all the amenities and benefits that companies are offering these days, it seems like that they are all constantly trying to compete to provide the best workspace for their employees. Giving employees access to a full-service coffee bar or a gym stacked with workout classes doesn't mean much if you can't measure how it is positively impacting your business — whether it ties directly to operating costs or to the productivity of your employees.
Since employee expectations are higher than ever, organizations feel the need to implement all these benefits and as a result, facility managers have had to adjust how they fundamentally work to keep up with high expectations and constantly changing workplaces. The biggest challenges that they face is trying to find a balance between meeting these expectations while also keeping operating costs down and employee productivity up. This is where metrics come in to play.
There is so much data in the workplace that is easy to become overwhelmed. But once you have identified KPIs (key performance indicators) to help you collect and analyze metrics, you will be able to make more informed decisions about your workplace. Analyzing the right data allows you to make smart decisions based from what your employees wants and the trends that you see within your specific workplace. Instead of keeping up with every trend that negatively impact your bottom line or lower employee productivity or spend more dollars, collecting the right metrics will help you zero in on what really matters to your employees.
Below are some common KPIs for the modern workplace that are critical for facility managers to know and be able to make informed decisions:
Space Utilization KPIs
High and low points of the number of employees in the office. Many facilities always collect data they just don't know how to use and then make decisions about the workplace. You can collect data on the ebb and flow of employees in the office relating to specific time of day or day of the week. But, if you have a better understanding of when your office has high occupancy vs. low occupancy, you will be able to be better prepared during peak times when requests for the facility management team increases.
Usage of conference rooms or community spaces. Collecting data about which community spaces are reserved more frequently than others can help you determine how you use or equip them. For example, if the data you're collecting tells you that a certain conference room is always booked, and others aren't used as frequently, look at what that conference has that the others don't. Maybe it's more windows or maybe it's something as simple as better technology. Rather than looking for more space, sometimes you only need to reevaluate the space you do have and make sure it is meeting employees needs.
Office space cost. To have a solid comprehension of how you use your office space, and if you are using the space most effectively, you must have a good understanding of the total cost of your office space from a financial standpoint. What is the cost of your space per square foot? What about per employee? Ideally, you want to strike a balance between cutting back on wasted space or unoccupied desks while providing enough employees enough options for where or how they want to work. Remember to account for planned company growth when analyzing these metrics.
Employee KPIs
How satisfied are the employees at your organization? This metric should relate directly to your facility management team or any vendors that complete work. The best way to collect this data is to send simple follow-up surveys after the completion of a work request asking how the overall process was. With this data, you can the average time it takes for a specific vendor or staffer to complete a request and discern which employees are most satisfied. You can then use this data to make better decisions about your current processes and vendors. For example, if you notice response times are lagging and employees are complaining about it, you can see who arenÕt meeting expectations and decide what you need to change based on that data.
Employee productivity spurred by workplace design. There is always a debate over open workplace design vs. individual desks or cubes. Instead of following design trends, you can gather data based on where or how people work as it relates to the productivity of your employees and then make the decisions to change from cubes to open concept and vice versa. You can also measure what seats people prefer to work at over others. Maybe employees are more productive when they sit near the windows. Instead of expanding your office space, you could add more desks near the windows if that's what employees prefer.
Facility Operation KPIs
Work order metrics. Collecting data based on work orders can help determine if your processes are working or whether they need to be changed. Work order metrics can help you analyze response times by staffer or vendor, specific work types that are frequently requested, and work requests coming from a certain location in your building. You can use this data to set specific goals for your team. For example, if your current response times are meeting expectations, set a goal to reduce that response time by 30%. You can then measure the success of your goal from the data you are collecting.
Collecting metrics that map directly to your organization's goals will enable you and your team to make more informed decisions about the modern workplace rather than just trying to keep up with every single workplace trend. Focus on goals that matter most to your company and then set KPIs based on those goals.
This Week's Sponsor
AwareManager provides facility management solutions for the world's most recognized facilities & organizations, including world-class commercial & residential property portfolio management firms, corporations, sports organizations & hospitals nationwide. Visit www.awaremanager.com.
Read Next