Partner Content
Transparency in Buildings. Why It Matters
March 15, 2018 | Marc Petock, Chief Communications Officer & VP, Marketing, Lynxspring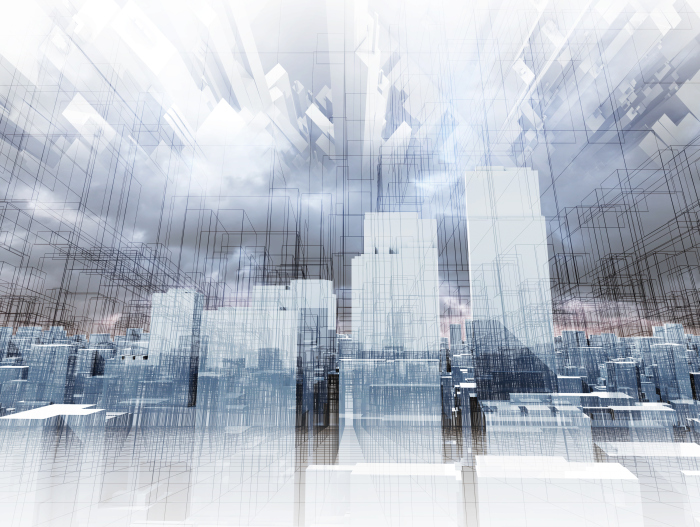 The commercial building market was once about acquiring and managing buildings. Today, we are beginning to hear about transparency and its importance in managing and operating buildings. Transparency has become a strategic lever enabling organizations to achieve broader business agendas, achieve improved business and operational outcomes and create new levels of value.
While transparency has not been top of mind in the past, we are now experiencing the early days of it. It has been said that transparency, implies openness, visibility, communication, and accountability. As this transformation continues, we need to look at it from the perspective of how it is beginning to take place within our building environments.
Transparency within buildings and facilities is accelerating because of the push in technology and the availability of this technology that is obtainable now. After years of being over-shadowed, building technology is taking its turn in the spotlight. Commercial building owners are feeling the pressure to embrace this technology and invest in intelligent building solutions that provide new levels of insight and control for more efficient operations, optimized resource management, better space utilization, and greater occupant productivity.
With facility operations being a major cost for every organization (some say it is the 4th or 5th highest cost), owners and operators are looking at transparency to help best utilize and create additional value of these assets and ensure the well-being of people who are directly affected by building systems.
While there are many factors contributing to transparency, there is a combination of specific principals that play significant roles as enablers. These principals are:
Push for open

Movement away from proprietary systems

Importance of data and analytics – they are mandatory and no longer optional; data and analytics are now irreplaceable assets in managing and operating our buildings and It can now be said that the data produced by a device is more valuable than the cost of the

Technology convergence

The Digital movement – the boundaries between the physical and the digital world has been redefined

Choice – while choice is not new, the influence of platforms, the edge, the influx of open, data, analytics and the flexibility of today's technology, make decisions based on choice better than ever
OT and IT forming closer relationships
Change in service delivery expectations
Value – more accurate decision making and better business outcomes
Risk management – identifying, assessing and controlling threats and addressing risk
What are the benefits of transparency? For owners and operators, it is better visibility for better control, more effective management, reduced resource consumption and increased insight for proactive and preventative actions. For occupants, its comfort, productivity and a more engaging work environment.
The relationship we have in managing and operating buildings has changed forever. Because of transparency, today's value propositions for buildings are very different from that of a decade ago. We are creating environments that bring people and information together in ways that are meaningful and deliver results. Transparency is presenting new opportunities for creating, operating and servicing our facilities and leading the way for new value delivery. This added value manifests itself in lower operating costs through greater efficiencies as well as in many cases, legal and regulatory requirements. Transparency also helps deliver a prioritized overview of potential improvement measures.
Transparency should be viewed as a major opportunity in our buildings and facilities. The benefits are enormous and a prerequisite for the realization of optimal building performance. However, realizing its potential starts with understanding the value and contribution it brings. Transparency is as much about behavioral changes, transformation and business opportunity, not just technology.
While buildings are on the path to transparency, they have a way to go. The challenge is not technology, it's here; but rather being prepared to take advantage of it.
This Week's Sponsor
Lynxspring develops, manufactures and distributes edge-to-enterprise solutions and IoT technology, to create more intelligent buildings, better energy management, equipment control and specialty machine-to-machine applications. The company's E2E Commercial Buildings is a turnkey, edge-to-enterprise building and facility solution that connects, accesses and translates operational and facility data into actionable information. The solution addresses key KPIs and workflows and delivers data-driven insights that help facility, operations and corporate management deliver optimal operational and workplace performance, efficiencies, savings and outcomes. For more information about Lynxspring, visit www.lynxspring.com.
Read Next