Partner Content
Commercial RE Shifts in 2022
November 18, 2022 | Robert Teel, SVP, Global Solutions, Yardi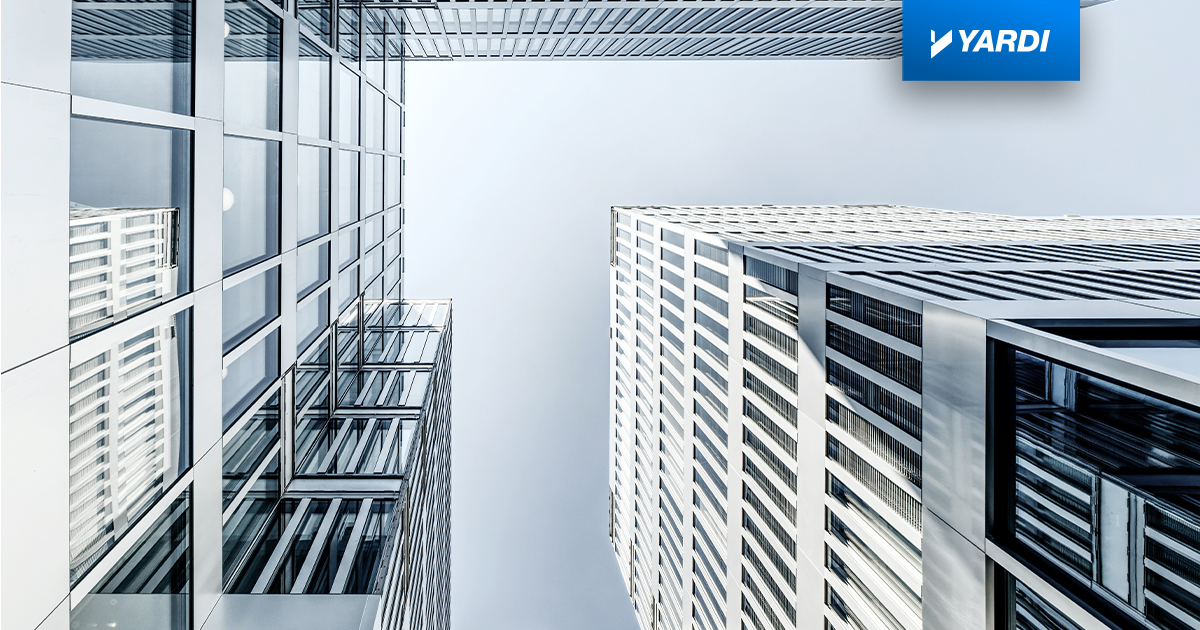 Yardi's market-leading customer base of commercial real estate owners and operators provides a window into the technology trends of leading office, industrial, retail and flex providers. From new mobile apps to the latest marketing tools, our clients are constantly pushing us to innovate and partner on exciting new products and projects. Here is a roundup of the latest conversations driving office assets.
Office occupancy trends
With national office vacancy rates rising in 2022 to a national average of 16% and over 20% in some key pockets, there are two key themes driving technology innovation discussions. Asset managers and execs are pushing for better marketing tools, and they are demanding tech that promotes tenant engagement and improves customer experience.
Lead generation is a top priority, but filling space isn't just a function of advanced marketing tools; you must also understand what occupiers want in the new workplace. Office owners and operators have consequently shown increasing interest in more effective marketing, along with placing a greater emphasis on tenant experience.
For owners questioning the value of office space as vacancies rise, compelling industry research is now available to help guide their decisions. Underwritten by Yardi and developed by Brightline Strategies, the final phase three results of the highly anticipated show stabilizing views on workplaces and the commercial office sector after the last two and a half years of transformation. More than 1,200 commercial office decision-makers responded to the survey which also reveals that employers and employees are equally supportive of hybrid work, with more than six in ten members of each group wanting to be back in the office at least three to four days per week.
Office space reimagined
With both employers and employees still seeing value in the physical workplace, this means commercial real estate owners have an opportunity to promote innovation for the new office. We've learned through the BOMA study about both challenges and opportunities in this area: clearly occupiers see the value of collaborating in person (in office), but space requirements of occupiers will ultimately shrink on the whole.
Consider these metrics from the BOMA study:
The number of respondents across tenant sizes reporting they will reassess space needs (70%) has increased 15 points since 2021, indicating more certainty around potential changes. Among those respondents reassessing space, 61% would reduce their square footage, amounting to 51% of all office tenants surveyed (up from 37% in 2021). Notably, 36% of those reassessing would be expanding their square footage, amounting to three in ten tenants in the sample.

78% of tenants seek property owner or manager investments beyond the status quo in health and wellness amenities and programs designed to improve in-office collaboration.
To increase engagement with your space, a best practice is using marketing tools to publish and syndicate listings and focus on consistent, high quality collateral that promotes your brand and amenities, with pipeline management tools to nurture all leads captured.
Encourage employees to come back to your office space by offering more amenities, including physical programs and services - such as rooftop yoga, coffee and juice bars, and technology - such as an app to interact with services along with building tech, including access control and concierge services. App-enabled loyalty rewards programs might also prompt more visits.
Rise of flex space
Hybrid and remote workers are helping to define the new office experience. Part of that transformation is the rise of flexible space. Office owners should consider coworking to monetize vacant space through publishing conference and event space on a self-service e-commerce portal, or by partnering with a tech-enabled operating partner to focus on smaller, flexible footprints.
To manage flex and coworking space, you need specialized software tools including mobile apps for members and prospects to book space and amenities at their convenience. Coworking platforms automate and optimize both the management and user experience of flexible workspaces.
Opportunities for office owners
The outlook for the coming year is positive and will surely involve ongoing reinvention for every real estate sector. As the BOMA study confirmed, we're seeing the broader after-effects of COVID-19 emerging. We know that decision-makers and their colleagues are comfortable returning to offices. We have also learned that there is significant demand for investments in technology and infrastructure to keep people safe and connected in our new normal. Although office owners might face headwinds in the coming years, there are opportunities to stand out for those who are willing to innovate.
This Week's Sponsor
Yardi® develops and supports industry-leading investment and property management software for all types and sizes of real estate companies. Established in 1984, Yardi is based in Santa Barbara, Calif., and serves clients worldwide. For more information on how Yardi is Energized for Tomorrow, visit yardi.com.
Read Next