Feature
Occupier Engagement: Beyond the Built Environment
September 29, 2022 | Kevin Kincaid, Group Technology Director, Grosvenor
Andrew Creamer, Operations Strategy and Performance Director, Grosvenor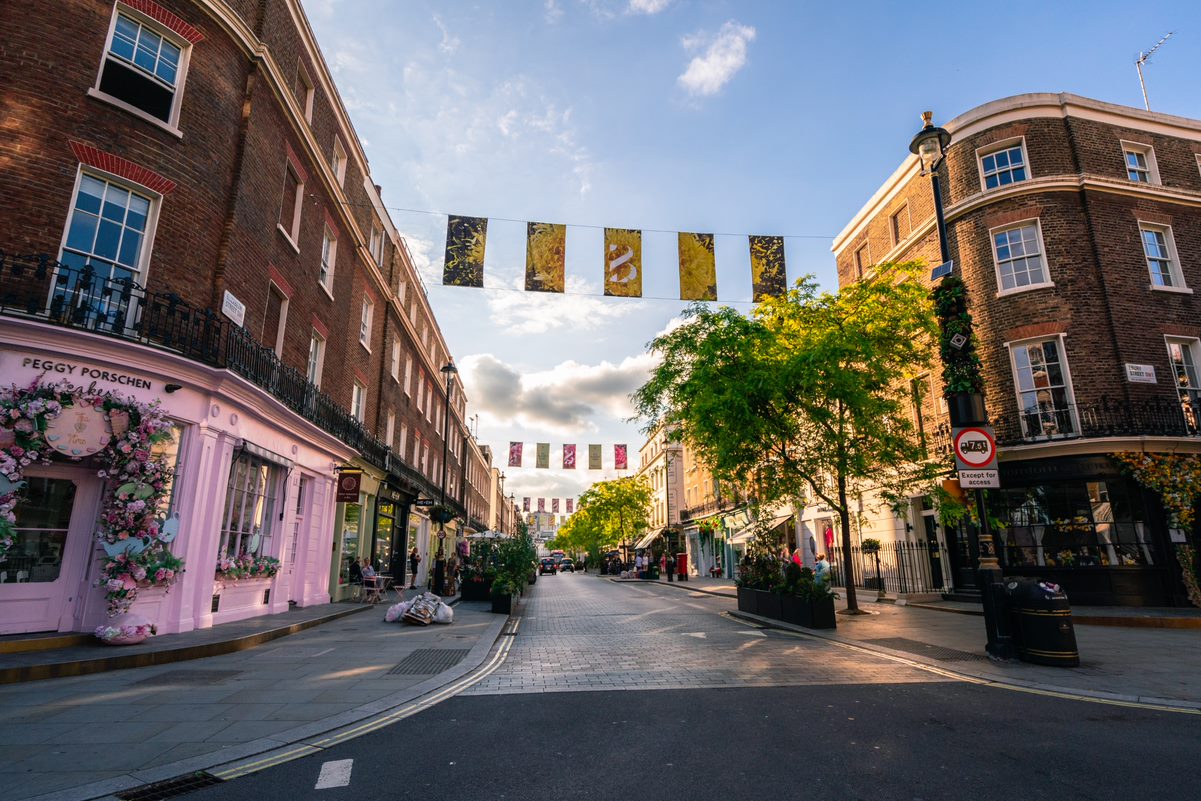 The property industry is in the nascent stages of a digital revolution.
Occupier expectations of how they interact with their landlord and community are changing, in-line with the ever-increasing impact of technology. From smart buildings providing a healthy and connected environment, to data insights which enable new and existing services to be tailored to individual needs. What was once seen as the purview of the built environment has now been extended to encompass digital platforms which extend beyond the property itself.
Even today, most properties are built, let and occupied without fully considering the end-to-end experience of the customer and providing the occupier with an engaging and seamless user experience. Further to this, digital technologies bring into question who we define as "the customer." In the past the focus has been on the person who signs the lease, but digital technologies can reach a much broader community of stakeholders; office workers, shoppers, employees, residents, sub tenants and local community are now much more accessible. This network of connections can help the industry understand how properties are used, what services are desired, which amenities are important, how customers and businesses interact, and more importantly it can help customers and businesses connect, driving an exceptional customer experience and business success.
Whilst the technologies have been available for some time, businesses and customers' awareness of what they can do and how they could support better business performance has been lacking. The Covid pandemic changed the property industry's relationship with technology and has accelerated the understanding of how technology is not only necessary but can also be mutually beneficial to both landlords and occupiers. It is now an expectation of occupiers that landlords offer a digitally enabled customer journey. The benefits for the landlord are better customer insights, efficient automated services, reduced operational costs, creation of additional revenue streams and satisfied customers leading to higher rent roll and increased retention.
Across the industry there are moves in place to take a lead in digital enabled services, with all the major agents investing in new technologies, either through in-house development teams or procurement of existing businesses. However, for most landlords the focus is still on using digital technologies that manage the occupier when in situ within a premises and ignore the complete, end-to-end relationship that surrounds the active occupation of a property - from sourcing a property, to leasing and onboarding, the provision of standard services or the ability to offer optional services, all the way through to ending the tenancy.
At Grosvenor, this is changing, with the focus now moving from using digital technologies solely supporting active occupation, to providing a digitally enabled end-to-end customer journey. This is being driven by both occupier demand and an emerging technology industry demonstrating opportunities to drive business efficiency, customer satisfaction, insights, and commercial returns through new and innovative products.
In turn, this enables landlords to offer new services, allowing a closer integration of people and place, connecting not only occupiers with their community, but also enhancing the experience of occupiers and visitors alike. One of the challenges is the volume of products and services which are being made available to customers digitally, a number which is rapidly increasing all the time. Accessing these services is typically via an app and there is a real risk that the customer is overwhelmed by the sheer number of apps they need to use to make the best use of the services on offer. This 'app overload', combined with frequent updates and changing technology, means that it gets progressively more difficult to engage customers and risks worsening their overall engagement.
With this in mind, we have taken a slightly different approach and are developing an 'end to end' digital platform which provide customers with a consistent user interface, whilst having the ability to add or change 'modules' behind the scenes as new services are offered or technology changes. In this way we are able to curate the user experience for customers and guide them through their journey, whilst providing the flexibility to add and evolve the services we offer, the data we capture, and the insights we obtain from that data.
For Grosvenor, this means a fundamental change in how we approach technology delivery, moving away from traditional IT projects which are delivered in a siloed fashion and towards one that has technology and innovation as a core part of business strategy and execution. This is often a significant cultural shift for businesses, especially the property industry which has traditionally lagged other industries in how it approaches technology, but creating the right culture is vital to the success of these initiatives.
Innovation and creating a 'digital by default' mindset is now core to the way in which Grosvenor operates, working with established companies and new PropTech start-ups to trial technology solutions which improve the tenant experience.  Trials which are successful can be scaled up quickly and integrated with our digital offering.  Additionally, we also make investments in early stage companies able to support our goals and deliver tangible benefits to our portfolio and for our customers.   One recent example is our investment in Demand Logic, a technology platform which helps building owners and occupiers reduce energy consumption, lower cost and improve occupant wellbeing. 
The future occupier experience is no longer confined just to the property. It is how we integrate the property, the place and the community in a seamless manner that will differentiate the experience going forward.
This Week's Sponsor
As a leading advisory, assurance, and tax firm, CohnReznick helps forward-thinking organizations achieve their vision by optimizing performance, maximizing value, and managing risk. Clients benefit from the right team with the right capabilities; proven processes customized to their individual needs; and leaders with vital industry knowledge and relationships. Headquartered in New York, NY with offices nationwide, the firm serves organizations around the world through its global subsidiaries and membership in Nexia International. For more information, visit www.cohnreznick.com.
Read Next