Feature
The Future of Work: Embracing Transformation and Opportunity
September 22, 2022 | Anant Yardi, President, Yardi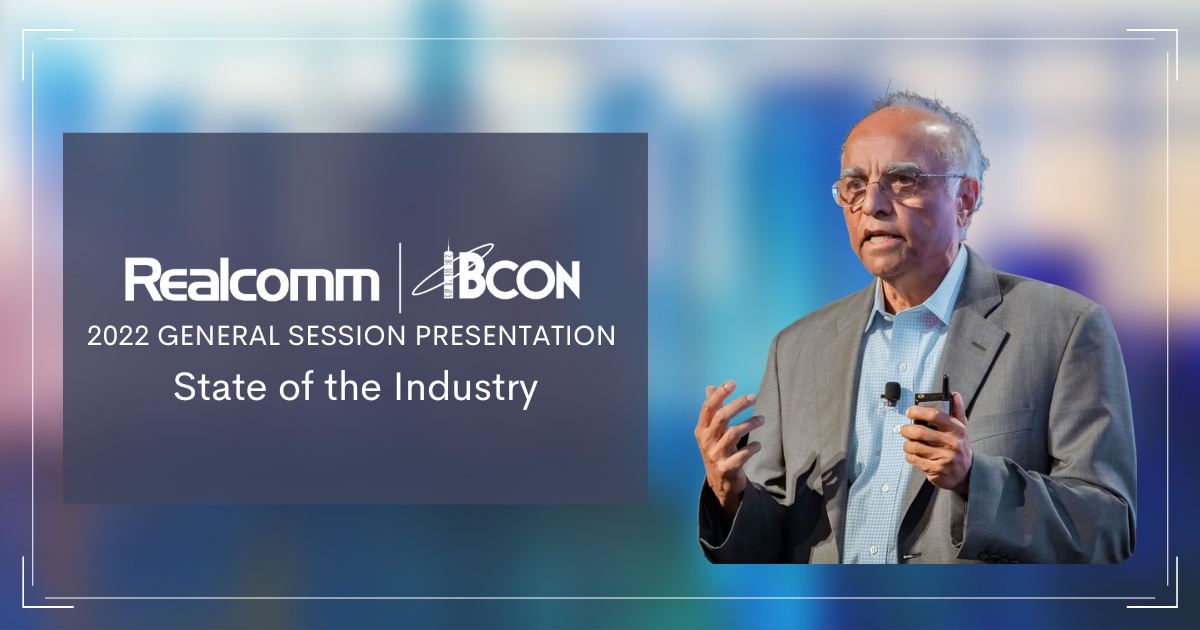 The work environment has gone through a dramatic transformation over the last few years. Many employers and employees have transitioned to a hybrid work model, where employees can choose to work from home or the office. Although most employers are accepting of this new approach, we don't fully understand the level of disruption that might be caused by the hybrid work model or the level of opportunity it will create for intrepid real estate operators.
Work then vs. work now
In years past, before the COVID-19 pandemic, we lived in the suburbs and worked in office buildings in the city. According to the Census Bureau, there are over 50 million knowledge workers in the US. With the availability of digital collaboration tools, most knowledge workers can do their job from home or any other location with access to the internet.
A few months ago, I was in New York's Grand Central Station at rush hour, and I was surprised by the lack of traffic. Pre-pandemic, MTA daily traffic hovered around 5.5 million people every day. These days MTA daily traffic is close to 3 million or approximately 60% of pre-pandemic traffic. This begs the question: "Who is coming into the city, and who is staying home?" Most of the people staying home are knowledge workers, who can get their job done using just a computer connected into the internet. Many knowledge workers are choosing to work from home to eliminate commute times, reduce exposure to COVID and spend more time with their families.
Impact on Productivity
Surveys done by CoreNet, the premier organization representing corporate real estate occupiers, indicate that pre-pandemic most CoreNet members required their employees to come to work. In more recent surveys, only 11% of CoreNet members require their employees to come in full time. A full 29% state that employees don't have to come in to work at all, if the job gets done. This is a major change.
At Yardi, we surveyed our 8,000 employees on their preference with regards to working from home or the office. The overwhelming majority of our employees indicated they would prefer to come into the office one day per month or when they are needed in the office.
Some might wonder if productivity has suffered because of this transformation. Recent surveys of employers and employees indicate that there is no deterioration of productivity.
The impact on office space
What does this mean in terms of the future of office space and occupancy? Large office buildings (more than 50,000 square feet) account for 8 billion square feet of office space in the US. There are 40 million people that work in these office buildings, and the vast majority are knowledge workers, who can get their job done from home. As a result, many office buildings may be occupied because of long term leases but are rarely full. We are beginning to see evidence that when leases expire many companies are choosing to downsize.
This shedding of space is having a negative impact on occupancy and rent. Today, the nationwide vacancy level is 16%, but vacancy levels in many major metro areas are at 20% or higher.
What are the opportunities to optimize vacant spaces?
While demand for conventional office space is declining, the demand for coworking is on the rise. There are approximately 6,000 coworking facilities in the US that occupy about 100 million square feet. Demand for coworking is expected to rise by a factor of four or five. Another statistic shows that revenue per square foot for coworking is higher than traditional leasing by a factor of four.
There is a significant opportunity to repurpose vacant space for coworking. This represents a win-win opportunity for all.
Note: The following article was transcribed from Anant Yardi's General Session Presentation at Realcomm | IBcon 2022. Click here to watch the video of the presentation.
This Week's Sponsor
Losant is an Enterprise IoT Platform that makes it easy to collect, visualize, and analyze data to create a smart office, building, or campus so you can quickly deliver real value to property managers, facility managers, and campus security teams. In addition, the Losant platform provides an intelligent orchestration layer between existing systems and new data sources.
Read Next