Partner Content
Turn Amenity Management To Your Advantage
May 26, 2022 | Warren Hersowitz, Regional Manager, KUBE, Yardi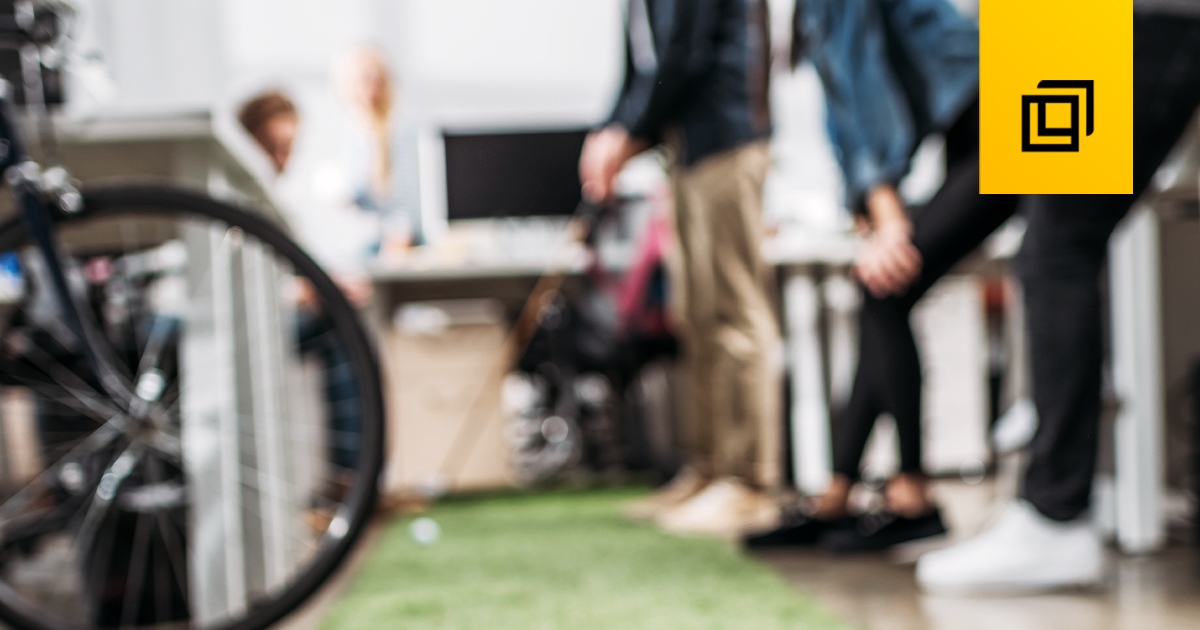 The easing of pandemic restrictions means that workers eventually will return to the office. Will that result in a happy ending for employers and office building owners hobbled for two years by social distancing and stay-at-home mandates? Not necessarily.
That's because many people have become accustomed to using their homes as their workspace – and they aren't shy about exploring other employment options. In fact, more than 47 million Americans voluntarily left their jobs last year and a Pew Research Center survey released in February revealed that about six in 10 U.S. workers say their jobs can mainly be done from home.
As a result, office property owners and managers are finding creative ways to give employees and tenants more than blank cubicle walls. That often means expanding the variety of amenities that help create a fuller, more rewarding experience for office space occupants. Younger workers who are most accustomed to online and mobile access in their personal business and recreational activities expect similar convenience at work.
Workspace amenities can be modest, such as repurposed conference rooms or new teaming tables, and limited to a floor rather than an entire building. Other assets in the current work environment include touchless elevators, apps showing office occupancy and desk availability, and air quality sensors that can remove pathogens.
Other amenities go much bigger. As San Diego commercial real estate investment firm Locale has noted, "Spare corner weight rooms have transformed into fully equipped, professionally staffed fitness centers; the corner coffee cart has evolved into a chic, onsite cafe complete with baristas serving specialty coffee; and outdoor seating areas have expanded to include meditation gardens, dog runs, and sports fields."
The need for amenities has grown since the onset of the COVID-19 pandemic, when "property owners were spending on HVAC systems, cleaning supplies and signs directing people away from high-touch surfaces and each other. Today it's the more unconventional amenities' time to shine – doggie day cares, beehives, grab-and-go cafes and golf simulators among them," Commercial Observer added in April. The list of potential amenities is almost limitless: events centers, private offices, catering, kitchen spaces and open areas, in addition to basics such as Wi-Fi connection and phone service.
Attractive features require advanced tech
This trend only figures to accelerate, making attractive workspaces that promote collaboration and offer incentives to return to the office environment a necessity for office property managers. It's important to keep in mind that competing successfully in this sector depends not just on the amenity offerings themselves but on property owners' ability to manage complex and varied listing, booking and management operations. Many property managers are turning to dedicated platforms for amenity management for help.
That's the function that Yardi® Kube fills. Landlords and property owners can market space on their websites and on Yardi listing sites, a network that generates over 30,000 leads each month. Prospects view this real-time availability through a portal that also displays pricing and available amenities. When ready, prospects easily become members by signing a contract online and gaining access to a member portal. Coworking operators find managing contracts equally straightforward, whether they apply to space reservations, amenities or data.
Kube also captures revenue and directs it to the Yardi Voyager® property management and accounting system, making amenity leasing a high-value, feature-rich experience for tenants without placing additional burdens on the building operators.
Building owners and operators have to provide value for their employees. "Traditional models will no longer accommodate the workplace and workers of the future. The new standard of hybrid work promotes efficiency and connectivity, and technology is a big part of that. More advanced and empowered technology can enhance not only occupancy planning but also the overall work experience," Fatima Coning, CEO of Switzerland-based IWG, said in a virtual international conference in 2021.
The more enjoyable it is to come to an office, the more likely employees are to consider a hybrid, if not full-time schedule, with their current employer. Office workers have the comfort, accessibility and convenience that they desire at home, so there must be significant benefits to draw them back into traffic and early wake-ups. Aspects of the office that can't be felt at home can be a differentiator. Regaining interpersonal connection and relationships is part of that, but the biggest factor in improving the employee experience is using technology beyond what's available at home.
Office property managers continue adopting new technology to streamline aspects of their business ranging from marketing and leasing to energy management and procurement, especially as economic uncertainty rises due to inflation, military conflict in Ukraine and other factors. The ability to manage lease and amenity bookings efficiently represents a powerful business advantage. As leaders from Seattle architectural firm NBBJ wrote in Harvard Business Review in January, companies can "use this moment to think about how they can improve work environments in a way that boosts employee engagement and well-being, thereby encouraging attendance, increasing retention and attracting new talent."
This Week's Sponsor
Yardi® develops and supports industry-leading investment and property management software for all types and sizes of real estate companies. With 8,000 employees, Yardi is working with clients globally to drive significant innovation in the real estate industry. For more information on how Yardi is Energized for Tomorrow, visit yardi.com.
Read Next