Feature
Whose AI Is It Anyway?
May 19, 2022 | Don Oldham, VP, IT, Duke Realty Corporation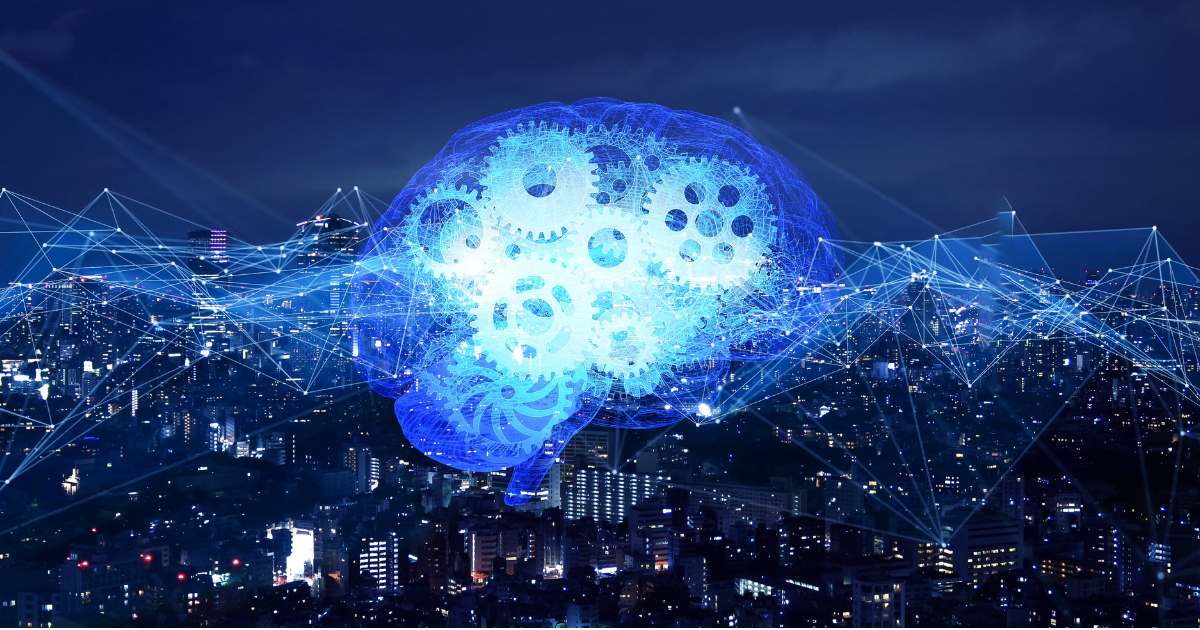 Albert Einstein once said, "If I had an hour to solve a problem, I'd spend 55 minutes thinking about the problem and five minutes thinking about solutions."
I routinely have a list of problems and investigation topics on the white board in my office. In 2021, at the height of the COVID pandemic, this included cloud data warehousing, robotic process automation, CRM, Artificial Intelligence (AI), Infrastructure as a Service, ESG/sensors, and digital twins. These topics can be both complicated and confusing to decipher. My goal is always two parts: satisfy my curiosity, which my team suffers from daily, and determine how any of these technologies can add value to the business of logistics real estate. At Duke Realty, my role is focused on innovating with technology to move our business forward. This article will focus on AI, what it is, and what it is not.
AI is a term with many different meanings. Advancements in this technology recently have filled the news with hype and glory. Based on my understanding, this technology can now be used with natural language processing to simulate a human in a chat room, evaluate images to determine their identity, produce a prediction using a data set, perform an action based on the analysis of a data set, and recognize and extract data from documents. There are several vendors in our industry working on these problems, some with a good degree of success. I have evaluated several including those listed below.
Okapi is using data to predict a tenant risk score
Cherre has a team to build custom AI models from their large datasets
Origin by Altrio is extracting data from deal memos
Several vendors have produced products to extract data from documents, such as leases
EnergyWatch is using utility data to rank properties, with anonymous peer comparisons, for energy reduction and reduction of use during peak demand
Microsoft provides a simplistic tool, PowerAutomate, to build custom models or use pretrained models
As I read the book Competing Against Luck: The Story of Innovation and Customer Choice by Clayton M. Christensen, I continue to be intrigued by what he defines as Jobs Theory. Clayton defines a job as, "the progress that a person is trying to make in a particular circumstance. Customers hire products or services to solve these jobs." In essence, he discusses that innovation starts with solving, improving or providing a solution to the jobs your customers are performing.
Combining the theories from Competing Against Luck with my research topic list, has led to some useful innovations for my employer, Duke Realty. One example involves the use of Microsoft's PowerAutomate technology platform to extract data from documents. PowerAutomate is what I refer to as the triple threat: workflow automation, artificial intelligence, and robotic process automation, all integrated with Office 365 and Sharepoint Online. PowerAutomate provides what I like to refer to as AI as a service, providing both prebuilt AI models, trained by Microsoft, and focused model building tools for the simpler of AI topics. These include, but are not limited to, image recognition, text recognition, and prediction models. Much of the complexity of understanding the technical details of building an AI model from the ground up has been prebuilt.
During an online training class for PowerAutomate, one of the Microsoft models struck me as low hanging fruit that could make an immediate impact quickly with low effort. This model is the accounts payable invoice extraction model. The problem with invoices is that everyone has a different format. This makes it very difficult for AI models to understand where to extract data, such as invoice number or amount due, from the document. In my universe, I would never have enough varied invoice formats to train an AI model to an effective level of output. The good news - Microsoft has done this for us! In February of 2022 we deployed this technology to automatically process portable document format files that are emailed to a common mailbox with great productivity gains. Low touch invoice processing is now attainable, with only a review process. Statistics below based on activity for the first several months.
This has been a tremendous accelerator and productivity gain for the business process of managing accounts payable invoices and has transformed the skillset of the accounting team from data entry to a review and advance approach. This process never sleeps and runs continuously. I was once told by a manager that, "it sends invoices so efficiently that, we had to manage the process differently because it was so quick and efficient."
I'm certain there are many additional "jobs" that the AI platforms can perform more accurately and quickly with more data for improved quality of results. I will continue to keep my curious mind focused on the next fun innovation.
The focus of my current curiosity: What is a data driven logistics building anyway? What jobs can technology help solve for a tenant? Sensors to improve the picking, packaging and shipping process for a warehouse tenant. How does this benefit my employer as the property owner? How can AI produce better deals, faster?
Learn more from thought leaders like Don Oldham and others at the inaugural Realcomm Process Automation Showcase at Realcomm | IBcon on June 16 in Orlando. At this super-session, we've assembled some of the most creative and innovative examples of commercial real estate process automation. Attendees will have the opportunity to meet face-to-face with technology architects for each unique automation project. Register today and join us for these events and more!
This Week's Sponsor
Corning Optical Communications delivers connectivity to every edge of the network, with optical fiber, cable, hardware & equipment to fully optimize solutions for high-speed communications networks. For the enterprise, a future-ready fiber network can enable the ability to converge multiple technologies over a single, simplified infrastructure, helping to deliver high-demand building applications like Wi-Fi, security and Corning's in-building cellular solutions.
Read Next