Partner Content
Offices are No Longer Just a Place of Work for People, They are Places that Work for People
April 14, 2022 | Sam Biggerstaff, Director, Enterprise Sales, EMEA, Kontakt.io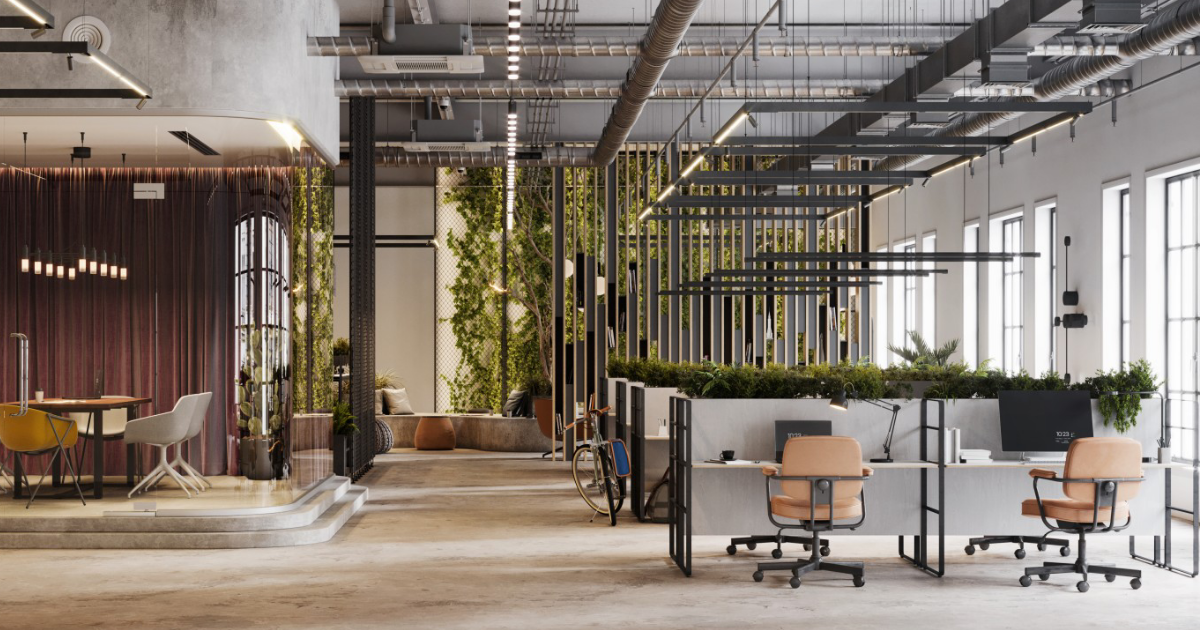 Occupancy monitoring, foot traffic measurement and other metrics have become critically important as the need for workplace flexibility and safety has grown. Pandemic-related precautions have made it necessary for workspaces to keep up with how many people are in their buildings at any given time, who has been through the building, and what interactions they may have experienced.
Now, moving forward, the digital solutions that make it possible to measure movement in the workplace are pivoting to new applications that can improve the overall experience of anyone using that space, making those spaces truly smart.
Building owners and facility managers are rethinking the way their space is organized
based on utilization data. Accommodating the new trend of hybrid workspaces depends
not only on instant access to occupancy levels but historical data on space utilization.
In order to provide occupants with comfortable, useful, and safe indoor experiences and help make buildings work for people, new human-building interfaces are needed, and this is where Kontakt.io enters the picture.
Why are we focused on reinventing the workspace?
Recent world events have forced a rethink about how we use real estate, the second-largest expense line for most companies.
We're not as good at using space as we think we are - we have to make decisions based on data that can only come from the right technology.
This requires insights into how spaces are used that are well beyond the limitations of simple observation or reservation sheets for desk space.
Smart, efficient use of space is now a must, and this requires the ability to predict future usage based on near real-time and historical performance and to recognize patterns.
Why is it so important now?
Circumstances have created a unique opportunity for a reset in our assumptions about how we interact with workplace environments. Also, early smart building solutions were built around operational improvements and not on how those upgrades improved the experience of using the building.
Fundamental changes have transformed the workplace. Investments in enabling remote virtual communication to have highlighted often severe inefficiencies in real estate costs.
The return-to-work movement has created an opportunity to not only recalibrate commitments to actual requirements, but to redefine the role and definition of the workspace to better align it with the needs of occupants.
The relevant technologies have evolved to the point where they can now be applied to the challenges of reimagining office environments for the benefit of occupants.
How can you do it?
Creating a change in outcome, first requires a change in approach. Spatial Intelligence is the foundation of this new understanding.
The pre-pandemic understanding of space utilization has no place in modern planning. The norms and routines that created an entire industry have been turned upside down.
Spatial Intelligence is based on accepting that what used to be defined by set patterns - the rhythms of traditional office life - is now ruled by flexibility, choice and irregularity. Spatial Intelligence helps to optimize the use of office space and improve outcomes for all at the same time.
Everyone benefits from introducing a clearer understanding of how space is used - staff, visitors and other occupants enjoy better indoor experiences while property owners and managers get the data they need to further optimize utilities, reduce carbon footprint and deliver value through tenant-first building services.
What can we offer?
Kontakt.io digital building services illustrate indoor interactions between equipment, people and spaces, making a number of use cases possible, including:
Spatial awareness. Understand how your space is used, where bottlenecks form, how much of your capacity you're using and more.
Environmental awareness. Track and respond to variations outside the norm for temperature, lighting conditions, humidity, and air quality for a safer and more comfortable work environment.
Location awareness. Track the number and locations of multiple physical assets, employees and more in real time for live insights into occupancy rates and where important devices and machines are.
From precise footfall traffic figures for a particular area to floor-, room- and even seat-level occupancy in real time to historical data and more, we deliver the data-driven insights that replace guesswork and estimates with an accurate snapshot of how space is used at any given moment and over time.
Interfaces that enable employees to enjoy the benefits of buildings that work for people.
Indoor spaces that assist occupants in their daily journey to accomplish their work goals and provide them with a comfortable, safe and sustainable indoor environment.
The data that stakeholders need to make informed decisions about how much space they really need and if it's being used to its full potential.
IoT-based infrastructures make it easier than ever to collect data that can be leveraged into Spatial Intelligence. Even now, just two years after the major disruption that created the need for it, Spatial Intelligence has already proven itself to be of critical importance in a number of performance metrics.
Investing in technology and a renewed focus on employee well-being have both been given new importance in the post-pandemic era but they have rarely intersected as they do here. Leveraging the power of new technologies to create better interactions between employees and their workspaces is now within reach.
Until now, most Smart Building solutions have failed to implement the final step that connects automated processes and other tech-driven features to the people who work there. At Kontakt.io, we believe that this is where the true benefits are — the point where all those impressive technical capabilities result in concrete, measurable improvements in the experience of the building occupants.
We are creating a new understanding of the workplace that is human-centric. Our digital building services transform workspaces into environments that promote the safe, productive and sustainable use of real estate.
This Week's Sponsor
Kontakt.io is the industry leader in indoor environmental, location and occupancy services using Bluetooth Low Energy (BLE ®). Our mission is to deliver human-building interfaces that provide people with delightful, useful, and safe indoor experiences to help make buildings work for people.
Read Next