Feature
Technology Trends in Real Estate: Thought Leaders Speak Out
March 24, 2022 | Nancy Stone, Managing Partner, SVP Operations & Events, Realcomm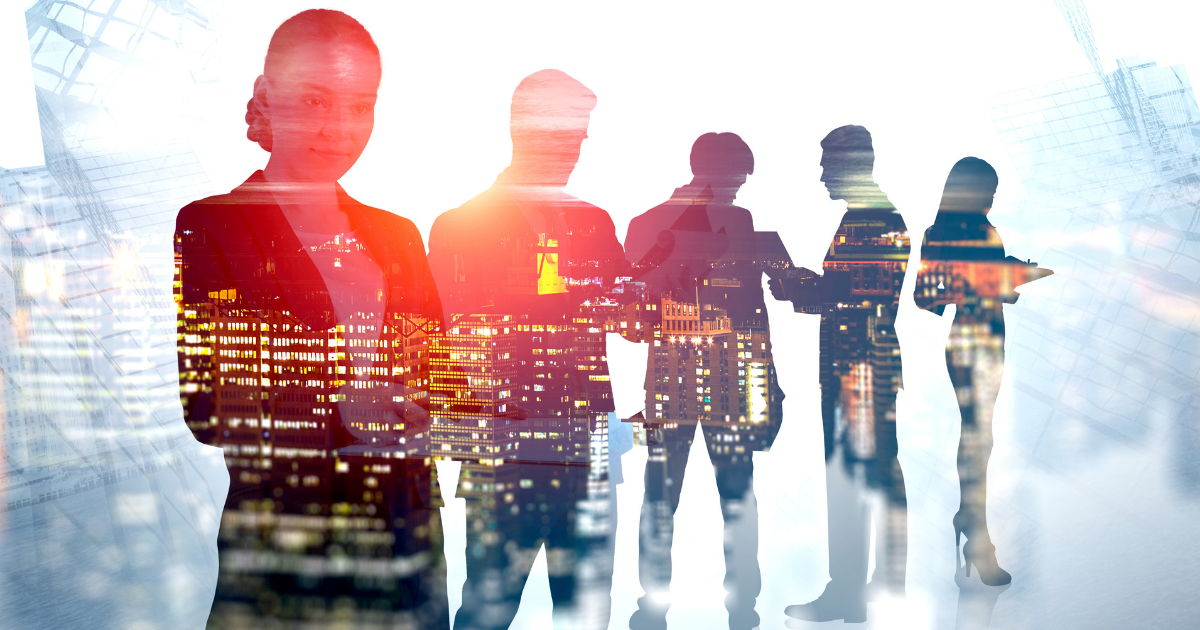 The pandemic precipitated more than two years of unexpected change for real estate tech leaders - first pivoting their organizations to remote work and then implementing COVID-19 protocols to help employees safely return to the office. Most recently, the challenge has been defining a new hybrid workplace. Despite the upheaval, they must manage through the chaos while continuing to meet business objectives.
Each year, Realcomm asks a select group of CRE Tech leaders to co-chair our conference Advisory Councils. This year's Realcomm | IBcon 2022 conference chairpersons are a representative group with over 100 combined years of experience and knowledge in commercial and corporate real estate technology. We asked them to share their thoughts on the top concerns for 2022 and the trends they see impacting the industry in the not-too-distant future. Here's what they had to say:
REALCOMM CHAIRS
Jesse Carrillo, The Howard Hughes Corporation
Jesse Carrillo is Chief Innovation Officer for The Howard Hughes Corporation, where he oversees the strategy and operation of the company's innovation and technology platforms across their national portfolio of large-scale master planned communities and mixed-use properties. He previously spent 27 years at Hines, serving as CIO while directing all corporate technology, strategy and standards for the global real estate firm worldwide.
Metaverse: Is the metaverse legit? Is it imperative to act now or more prudent to sit on the sidelines and see what develops?
Blockchain - How will it continue to disrupt our CRE industry?
ESG, ESG, ESG - Has always been important but this is now an imperative!
Hybrid work environment - The hybrid/flexible work model is not going away. How do we ensure that our teams can continue to engage effectively, both in and out of the office?
Next generation of IT Leaders - With the "great resignation" and the "great reshuffle," how is the CIO role affected? Does this mean a significant shift in how we staff internally versus leveraging external partners?
Data, Data, Data - At this point, many CRE firms are collecting a significant amount of data. Are we finally starting to see insights that are driving our business decisions or is inconsistency of how data is captured and stored among our core systems still an impediment? Is there a standard ontology on the horizon that can solve this?
Tenant Engagement Apps - are they still relevant in a hybrid/flexible model? (Or maybe even more important?)
Who's buying whom? We are seeing more tech consolidation M&A taking place. How do CRE firms deal with this uncertainty?
Cybersecurity - Enough said.
---
Cecilia Li, Urban Edge Properties
Cecilia Li has more than 20 years of experience as a proven technology strategist and business transformation expert. She is currently the SVP and CIO of Urban Edge Properties, a REIT that focuses on management, acquisition, development and redevelopment of retail real estate in urban communities. Urban Edge owns 77 properties totaling 16.2 million square feet of gross leasable area.
The pandemic has given people the opportunity to rethink their work/life balance. As a result, employee expectations have changed, the staffing pool has been affected and employer offerings have adjusted. Shoppers' experience and occupancy rate have also been impacted as some retail tenants are not able to open their doors steadily or are closed for business. Operators, employers and business owners need to adapt their operations and get creative with their offerings to lessen the effect of this change.
Hybrid/flexible workplace and the technologies that enable it.
The post pandemic, supply chain, and inflation effects on our assets from inventory to pricing and distributions
Business executives wanting more clarity and accessibility to meaningful data to gain faster insights. Great to see the "what" and "what's the so what?" transforming the insights into instant actionable steps are essential.
Finding and filling occupancy to reach pre-pandemic occupancy rate is in focus.
Asset value creation through leasing, redevelopment and repurposing is key. As a result, finding technology or enhancing processes that can help these units increase efficiency and/or support these goals is top priority.
Everything ESG. This includes: 1) the transparency and connection with the employee, and our social responsibilities to our community and 2) the energy and water management to make portfolios both high-performing and sustainable.
Understanding the data behind the "great migration and reconfiguration" and reassessing new trends to target the new pool of tenants and shoppers so we can provide relevant customer experience.
Cybersecurity - the necessity of continuously learning, implementing, and protecting from the latest cyber attacks, the immersion of OT in the environment, the flexible workspace, and increased cloud services powering our solutions.
---
Jeremy Poteet, JBG Smith
Jeremy Poteet is the EVP of Technology at JBG SMITH where he leads a team of business minded technologists responsible for technology and innovation based transformative initiatives. He has over 20 years in real estate technology across many asset types in the real estate space and is passionate about the adoption of technology and leading others in solving complex process, technology, reporting, and organizational challenges.
With COVID transitioning to an endemic, I think we will start to understand the expectations of the post-pandemic workforce. This will allow us to start deciphering what trends and work models are likely here to stay vs. what is transitory due to the pandemic.
Vendors and partners will transition back to investing in their core platforms and long-term solutions as opposed to helping us solve for pandemic-specific issues.
Continued adoption of "Digital Everything" – solutions geared towards eliminating friction and allowing people to work and collaborate from anywhere with flexible schedules.
Adaptation of physical workspace to support a hybrid and collaborative workforce.
Refinement of existing AI tools and use cases as well as the identification of new use cases across the industry.
5G private networks and practical use cases for our industry.
Not new to 2022, but the continued demand and importance of data democratization.
New tools to assist with ESG data gathering and reporting.
Continued focus on building (OT) cybersecurity.
Considering recent supply chain attacks, we will spend more time challenging our cloud providers and defining internal DR procedures for processes supported by cloud applications.
Metaverse and the Virtual Economy – Investors are paying millions for virtual land in the metaverse .
IBCON CHAIRS
Thano Lambrinos, QuadReal
Thano Lambrinos is SVP at QuadReal, where he leads the Digital Buildings, Customer Experience & Innovation teams focused on the development and execution of the digital strategy across a global real estate portfolio. He has over 15 years of experience in the construction and building technologies space, leveraging digital transformation learnings across vertical markets to drive innovation and change in commercial real estate
PropTech consolidation will continue (e.g. VTS – Rise and Lane; JLL – Building Engines), but owner/operators shouldn't be persuaded by "one platform to rule them all." The winners will adopt a modular and flexible approach to their smart building technology strategies so they can shift, pivot, and scale as technology evolves.
Vendors charging egregious amounts of money for API's will emerge as the newest flavor of "vendor lock." Know what you're getting into before you buy, or integrations may charge you an arm and a leg.
Cybersecurity must become front and center in the OT space, as the gap between threat and defense sophistication is still unbalanced. Keeping up with bad actors will be critical.
The "single pane of glass" will become more accessible to the real estate industry as the proptech companies work to innovate and implement for scale, and not just to chase immediate valuation increases and a hasty exit.
AI/ML solutions will have to become more transparent in the data and the way they deliver solutions – no more black boxes delivering AI magic.
Building optimization tech will skew toward ESG/carbon reduction outcomes – energy reduction is no longer the most important goal.
IoT will continue to aggressively expand in the built environment, with occupancy being the single most important data point.
Tenant experience apps will have to start showing real value and convenience delivered to the users, so that they actually engage with the apps and platforms. Access control will be a key reason for adoption.
Workplace management digitization will be critical and will need to incorporate the tenant space and the base building systems to maximize value.
Converged connectivity will HAVE to be adopted at scale – owners who try to jump over connectivity infrastructure (to realize quick wins) will pay for it later.
---
Victor Sanchez, LinkedIn
As a Corporate Real Estate executive, Victor has vast experience managing complex development projects globally. He is Focused in building and inspiring high performing organizations that achieve repeatable results across the Real Estate spectrum from strategy, design, construction, to operations. He has a track record solving complicated business problem through clear vision, strategy, and execution plans.
Greater focus on the holistic employee experience - From planning the day, to arriving, meeting, working, recharging, eating, drinking, and leaving the office. The office will be expected to complement the employee's lifestyle.
We will see a new steady-state in how people work and the support the office provides.
Data - Attendance, utilization, and behavioral data will become even more important as we try to understand what's working, what's not, and where do we need to iterate/improve.
Fully integrated sensor infrastructure.
Sustainability - Greater focus on the lifecycle of the building, technology, and systems to drive to negative carbon, water positive, and zero waste.
Equity - More effective collaboration environments to maximize engagement and productivity between folks in the office and remote. This will include digital whiteboards, multiple camera views, analog whiteboards, software, instant interaction via chat, lighting, furniture, and acoustics.
To hear from our Advisory Council chairs, along with other industry thought leaders discussing top of mind topics on CRE technology and innovation, join us at Realcomm | IBcon 2022. The event will be held on June 15-16 (Golf Outing: June 13 | Precon Events: June 14) at the Orange County Convention Center in Orlando, Florida. Register today!
This Week's Sponsor
Appspace provides a unified platform that helps companies connect their workforce, manage workspaces, and modernize the office experience. It is simple to use and supports every employee across the digital and physical workplace. With offices in the US, UK, UAE, Australia, and Malaysia, Appspace helps customers have an exceptional and collaborative workplace, whether employees are at the office, at home, or on the go. Over 3,000 customers and 150 of the Fortune 500 trust Appspace to create a workplace that employees love. Learn more at appspace.com.
Read Next