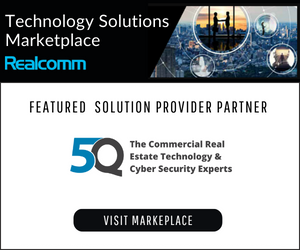 Feature
WeWork Differently Now
February 3, 2022 | James McHale, CEO & Founder, Memoori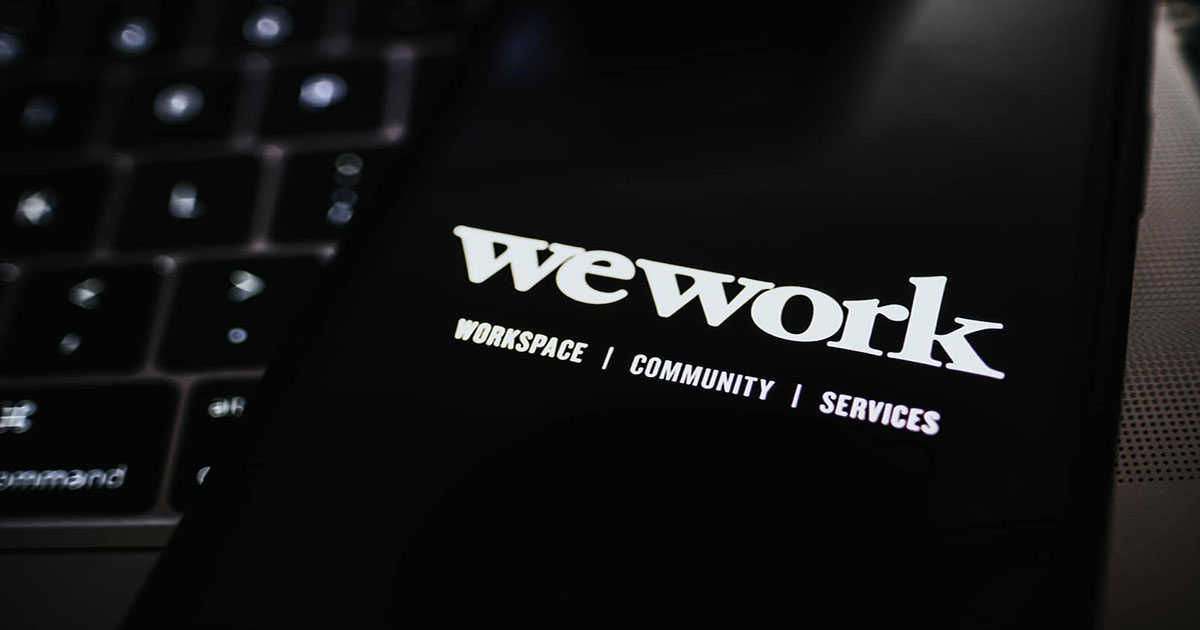 It wasn't that long ago that WeWork's rapid rise and fall was a regular feature in business and financial news but it soon faded into the background as the COVID-19 pandemic took center stage across all media.
Taking the company out of the spotlight was likely already a strategy for Sandeep Lakhmi Mathrani when he was brought in as CEO to "settle the ship" after a turbulent time of controversial revelations surrounding former CEO, Adam Neumann, in the build-up to the firm's failed IPO. Too much money had been invested and too many commitments had been made for WeWork to be allowed to cave, but significant restructuring was required to get the firm back on its feet to find a new way forward.
WeWork has had quite a ride from zero to a $47 billion valuation and basically back down to zero in just a few years. Such was the drama surrounding WeWork under the leadership of Adam Neumann that Apple have produced a TV series on it titled "WeCrashed", that was released on March 18th, starring Jared Leto and Anne Hathaway. In reaction to the actual WeWork crash, Softbank assumed control and cast Mathrani as CEO, an established real estate executive with a conspicuously stable personality relative to Neumann. Mathrani assumed control in February 2020 and was almost immediately faced with a global pandemic posing obvious problems for office real estate, but after that challenging start the new CEO found his feet and discovered some unexpected positives from the COVID era.
"One, it's all about flexibility. No one wants long-term leases, everyone wants a turnkey project. That's one end. Second, we build the All Access card for ultimate flexibility and we wouldn't have if it wasn't for the pandemic. And third, who would have thought that WeWork could actually sell software?" said Mathrani in an October 2021 CNBC interview. "You know, 18 months ago if you told me that WeWork could sell software, I would have said no but the pandemic allowed our core business, which is to sell desks, sell offices, and conference rooms, and white label it. The pandemic changed the business for us and made it top of the mind of every CEO, CHRO and CFO."
In an August 2019 article, after a flurry of M&A activity, we wrote "these acquisitions make WeWork look more like a software services company, than a commercial real estate company." Over the course of two years, under Neumann, WeWork acquired; online events platform Meetup (Nov 2017), workplace analytics firm Teem (Sept 2018), occupancy analytics startup Euclid (Feb 2019), and FM software provider SpaceIQ (July 2019). While all these solutions are applicable to WeWork's own real estate portfolio, the firm was clearly positioning itself as a software provider in addition to a flexible real estate play. And, despite the sale of Teem to iOFFICE (Jan 2020), Mathrani would have considered the software proposition from the outset. His public surprise towards this "new" direction does, conveniently, diminish Neumann's influence on the strategy, however, while also fostering the wave of optimism from his new start.
Under Mathrani, WeWork have completed the development of that software solution with the launch of WeWork Workplace, an office management software solution that promises to "help empower employers and employees to embrace a more flexible, hybrid world of work… and provide a one-stop-shop for employers to manage their space and enable more intentional and meaningful experiences for employees," according to the company's website. WeWork Workplace announced Organon, a global leader in women's health, as its first enterprise client in January 2022.
WeWork's flexible office real estate business is still working well, adapting to the evolving pandemic with strong hygiene and social distancing protocols and a high-level of flexibility, supported by sophisticated occupancy analytics and access control systems. The software play is just a natural progression of the long-term strategy to maximize market share of the nascent flexible workplace market then serve the rest of the office market with software that can bring a bit of that data-driven WeWork spark to their traditional offices. Mathrani appears to have adapted this plan well to the new normal and WeWork's brand recognition remains high.
This Week's Sponsor
5Q provides the full spectrum of technology solutions. Through our decades of IT and cyber security experience, we supply enterprise-level support that maximizes network security, connectivity, and efficiency. We work 25/7 to deliver complete, worry-free IT. To learn more about our offerings, visit www.5qcloud.com.
Read Next