Partner Content
5 Commercial Real Estate Marketing Trends to Look Out For in 2022
January 27, 2022 | Neska Husar, Marketing Director, SharpLaunch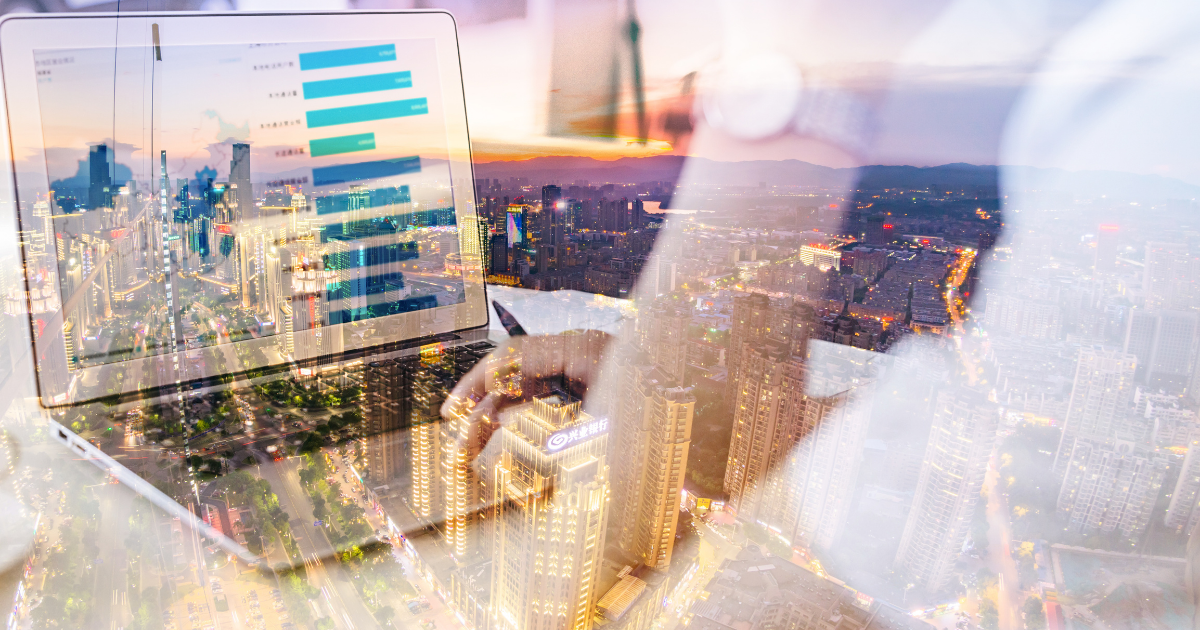 Commercial real estate, just like every other industry, was molded and transformed by the upsurge of digital communication across 2020 and 2021. In lieu of the global pandemic, work and social interactions alike began to move online, and with this, technologies that facilitated this change began to flourish.
What started with video meeting platforms like Zoom was soon joined by an international host of digital tools. Within the real estate space, technologies that allow for virtual viewings, digital flyers, interactive maps, and more have become common.
But what are the current largest changes the commercial real estate market industry has recently seen? In this article, we'll break down the five most important trends, demonstrating how they'll affect your business as we move into 2022 and beyond.
1. Greater investment in building a marketing technology stack
The commercial real estate industry is rapidly changing. One of the largest forces influencing and propelling this change forward is the integration of different solutions in a CRE firm's technology stack to stay competitive.
The past several years have seen the rise of a range of tech-focused commercial real estate startups. 2020, and the worldwide pandemic, only made these technological advantages more obvious, the global rotation to online working permeating even into the real estate market.
In a post-pandemic setting, customer behavior has altered significantly, digital technologies emerging to satisfy and accommodate for their changed needs and thus causing an upsurge in companies turning to a wide range of tech solutions within the commercial real estate space.
If you want to be prepared for these upcoming changes, get ready to integrate a marketing technology stack with your other existing tools.
2. Embrace the digital experience as the key driver of growth
Disposable material like flyers, brochures, and business cards were once the pinnacle of marketing. Static marketing materials allowed CRE firms to connect with potential clients through in person interactions such as events and meetings, which had to take the back seat during 2020.
While these materials still have their place, their effectiveness continues to fade as technological alternatives take the stage. The creation and sharing of digital assets is faster in every sense; the process of creating, updating, refining, and distributing takes significantly less time than with static materials.
Alongside this, by advertising through digital means, you'll be creating a trail of analyzable data. Every single interaction online leaves behind a trail of data. With this trail, you'll be able to build up a data-backed insight of which marketing materials are most effective for your business.
Over time, this has led to the ongoing improvement of digital marketing materials. From production and sharing to analysis and refinement, offline has thoroughly been replaced by digital. With the development of commercial real estate marketing software solutions, commercial real estate firms are now even able to create their own property marketing presentations in minutes.
3. Virtual interactions are here to stay
Boosted incredibly due to the worldwide impact of COVID-19, virtual meetings have now become the norm. TrustRadius reports that there was an incredible 500% increase in the usage of virtual meeting software during the first few months of the pandemic. This boom extends even into the commercial real estate market, with digital viewings, web-based meetings, and virtual communications now being the standard practice.
With over 77% of workers reporting higher levels of productivity from home, the days of commuting to work are quickly coming to an end.
These changes extrapolate into the real estate world, with the speed, ease, and practicality of virtual meetings now supplanting in-person forms of communication.
4. Maximize engagement with interactive marketing content
The rise of digital production and dissemination of digital marketing materials has also resulted in strides being taken in the development of interactive marketing content.
The commercial real estate space has seen the integration of interactive content in several ways:
Property websites - Instead of property brochures, commercial real estate firms can now use property website design tools to create integrated, customizable, and beautiful property viewings for their clients.

Interactive maps - Whether integrated into the property website or not, you'll be able to create and share interactive property maps. These allow your clients to get an idea of the property surroundings and demographics in seconds.

Virtual Tours - Unable to visit a commercial property, virtual tours have arisen as a digital alternative to in person viewings.

Artificial Intelligence - The instantaneous analysis of millions of documents, market prices, retail values, and more has led to data trends becoming available to commercial real estate firms in seconds.
5. Adapting marketing strategies to the current dynamic market
One of the byproducts of the move to virtual spaces is the elimination or reduction of office spaces. Commercial real estate marketing schemes of advertising yearly leases are now becoming less favored, with the market shifting to flexible and shorter leasing periods.
Another surprising change is the reallocation of space, with suburban areas now becoming the prime spot for office spaces. As more people are working from home, a longer community to the CBD has become unattractive.
By focusing on creating available office leases in suburban areas, the commercial real estate market has opened its doors to non-typical locations and ushered in a new geographic norm.
These two shifts in the use of space have forced the commercial real estate industry to turn towards more creative forms of marketing space. By marketing to businesses looking to set up a commercial space in the suburbs and offering flexible leasing in the CBD, brokerages are able to capture a portion of this audience.
Final Thoughts
Companies in many different sectors have had to innovate and adapt their strategies and outlook to stay afloat. By keeping up with the key marketing trends, a commercial real estate firm is able to stay ahead of the curve, satisfying their customers and providing a continuously excellent service.
This Week's Sponsor
Planon is the leading global provider of Real Estate and Facility Management software that enables building and service digitalization by integrating the diverse landscape of smart building technology, business solutions and data into one source of truth and turning that into value for building owners, building users, and service providers. www.planon.com
Read Next