Partner Content
Locatee Survey Emphasizes Importance of Emerging Metrics
December 9, 2021 | Sabine Ehm, Thought Leadership & Research Manager, Locatee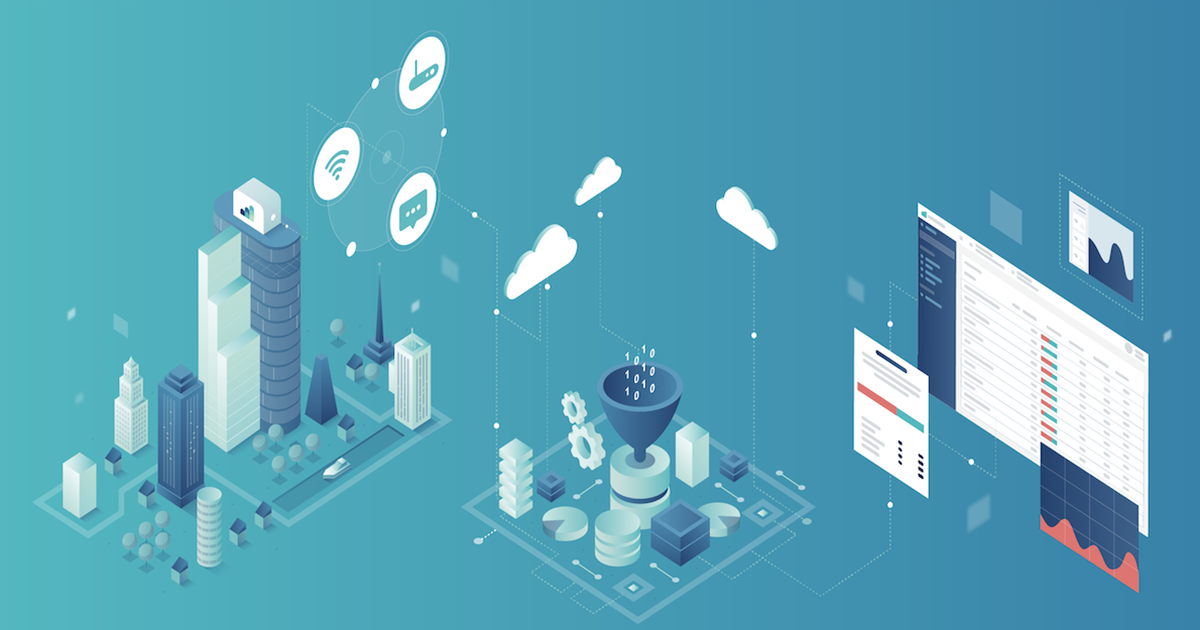 Among the most recurring themes pertaining to the Corporate Real Estate (CRE) industry is that the commercial workplace will likely not be returning to its pre-pandemic state. In its place will be a variety of hybrid models, many of which will be tailored to fit the needs of each specific workplace. As business owners and their employees explore new methods of navigating this uncharted territory, the importance of data collection cannot be overstated. By analyzing how companies have worked before and how work-from-home (WFH) or work-from-anywhere (WFA) models have impacted employee outlook and productivity, the CRE industry can position itself to emerge from the pandemic more efficient than ever.
Locatee, the leading workplace analytics solution, has quickly become many commercial businesses' go-to when it comes to collecting and analyzing this information. The company empowers CRE managers to make fact-based decisions by providing a uniquely in-depth level of insight regarding office utilization trends and patterns, real-time and historical data, and a variety of other analytics. This information can then be used to inform future strategies and facilitate more efficient use of commercial spaces. In addition to providing these analytics on a personalized basis through services such as Locatee Portfolio Insights, the company also frequently publishes white papers, reports, surveys, and other materials that provide a closer look at industry trends and trajectories.
The latest of these reports, No Guts, No Glory, explores the importance of flexible workplace strategies and discusses the declining importance of relying on purely quantitative measures to inform decision making. As CRE becomes more employee-centric and managers seek to cultivate a growth mindset to build agility into the scope of their workplaces for the medium and long term, there is an increasing need for new performance metrics. In Locatee's survey, conducted by CoreNet Global, 97 CoreNet Global members responded to 20 questions surrounding their decision-making processes within CRE and to what extent global CRE managers are incorporating agility into their approaches. Agility, in this case, refers to the incorporation of more impermanent workplace solutions allowing for experimentation around the future of work and new purpose of the office.
In keeping with remote work being generally accepted to be the new norm, the survey found that 85 percent of respondents will be moving to 2-3 days of remote work or full flexibility entirely.
Both of these strategies–particularly the latter–provide employees with a far greater autonomy in deciding whether they would like to return to the office. This autonomy has been linked to higher morale and greater productivity overall, leading to many companies actively implementing hybrid work models for the long-term. However, it is important to note that agility in the area of where and when employees perform their work does not automatically translate into a CRE portfolio that can respond quickly to changing company mandates. This inflexibility can limit the ability to achieve cost savings, employee wellness, and productivity gains.
One of the underlying reasons behind hybrid work models not being universally implemented is due to the challenges they present in using traditional benchmarking for space planning. As an example, it has now become impractical to lease office space based solely on the number of employees. Reflecting this, 54 percent of CRE managers surveyed reported that they would instead like to build on or expand their Scenario Modeling skills in order to influence these decisions, with 47 percent stating that they would be using Scenario Planning to determine future space demand. A smaller percentage, 35 percent, said that they will be making this decision based instead on functions and workplace types to be provided.
The additional considerations that hybrid models present have also resulted in a misalignment of decision- making criteria, KPIs, and important decisions. This misalignment is most prevalently demonstrated by the disparity between CRE managers who note Employee Well-Being as important criteria and managers who actually intend to use Employee Satisfaction Ratings as a KPI–75 and 46 percent, respectively. Where most agree, however, is the importance of cost, with 82 percent of respondents reporting that they would judge CRE performance primarily on this factor. 76 percent also listed Finance as the company stakeholder involved in Real Estate decision making.
The issue with using cost as a company's sole KPI is that it does little to actually establish whether the best decisions are being made. Respondents stated that they are instead turning to Changing Workplace Type Mix, Changing from Fixed Space to Flex Seating, and Determining Optimal Space Ratios as the top three decisions they are currently making. Additionally, when queried about which workplace insights were desired to have more decision making, 55 percent of those surveyed indicated that they would like to have Employee Feedback insights. This figure reflects both an acknowledgement of the misalignment between KPI and employee-related criteria as well as a desire to improve upon it.
No Guts, No Glory closes by looking to the future of bridging the gap to agility and how this can be achieved. 48 percent of CRE executives reported having a Corporate Mandate on Real Estate Decisions as the most important step to developing an agile CRE portfolio, with Scenario Modeling reported to be the most desired skill in mapping out the various possibilities of where employees will work, when, and how often. Respondents also cited Design Thinking and Technology as important skills for imagining and planning workspace layout.
The takeaway from this data is clear; CRE professionals agree that new ways of working must be adopted to determine the purpose of office space for the future. One of the most prevalent challenges that this white paper uncovers, however, is the need to discard the idea that the road to agility must or will be paved with "corporate mandates" or "budgets." These notions are not only contradictory to the Agile mindset but are also unfitting the smaller scopes, velocity, data and a willingness to experiment with current constraints on which agility is based. This means that there remains a bridge to cross in order for CRE professionals to fully embrace a truly flexible growth mindset and equip themselves with more future-facing traits. Failure to do this will risk driving the workforce away as well as damaging company culture and community. Success, however, can be achieved through careful assessment of portfolio structure, a reevaluation of KPIs, and a holistic view on workplace experience.
This Week's Sponsor
MRI Software delivers innovative applications and hosted solutions for real estate owners, operators, occupiers, and investors. Through a flexible technology platform and an open and connected ecosystem, MRI meets the unique needs of real estate businesses – from property-level management and accounting to investment modeling and analytics for the global commercial and residential markets. For more information, please visit www.mrisoftware.com.
Read Next