Partner Content
Drive Employee Retention with Effective Training
September 23, 2021 | Patty Evans, Industry Principal, Aspire, Yardi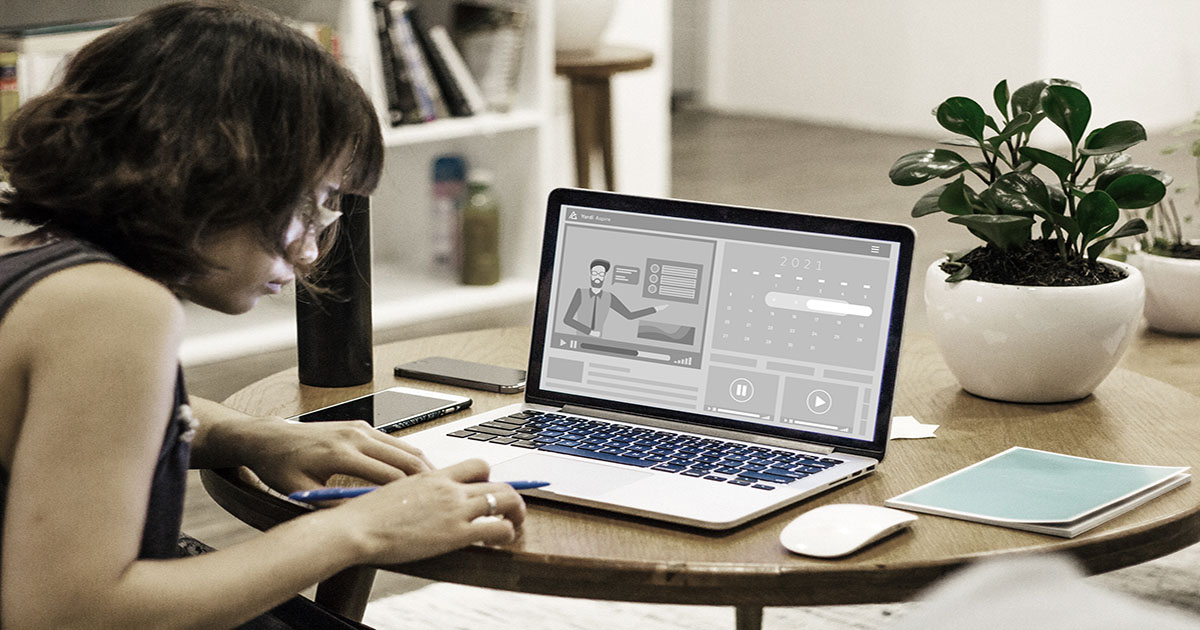 In today's challenging business climate, being able to attract, support and retain a skilled and knowledgeable workforce is vital to success. Property management companies with all types of portfolios are seeking to increase net operating income (NOI) and casting a critical eye on rising costs. Employers also wrestle with the complex challenges of keeping employees up to date on skill and career development, compliance issues and rapidly changing policies and procedures.
Employee turnover, which reached 33% this year according to some sources, represents an especially difficult and costly challenge for the property management industry; 48% of millennial departures cited lack of opportunities to learn and grow as a reason for leaving. Fifty-two percent of U.S. employees indicated willingness to find another job in 2021. Recruiting a replacement for a departed employee can cost 1.5 to 2 times that person's salary.
On the other hand, 94% of property management industry employees indicated willingness to stay if their employer provided learning opportunities. This provides a tremendous opportunity for companies to invest in a high-quality learning management system with engaging content that measurably elevates business performance, reduces costs and retains skilled employees.
The costs incurred by companies that promote employee learning and development are significantly lower than current turnover costs. Accordingly, many companies are stepping up their efforts to provide effective and engaging training opportunities that develop career-enhancing skills, meet compliance obligations, manage change and promote communication.
Skill development focus drives career growth and employee retention
Learning management system developers now offer a variety of immersive learning options to help property management staff chart their career journey. The most advanced systems encompass training on software skills, job skills, compliance, safety, industry issues and the regulatory climate. Mobile-friendly training formats range from interactive webinars to gamified courses. Content comes from in-house experts in collaboration with industry leaders, client representatives and legal counsel. With the help of a comprehensive learning platform, employees can find all the training and tools they need to succeed in their current role and prepare for a future promotion within a single centralized dashboard.
Effective compliance training management reduces risk
Empowering employees and reducing turnover aren't the only reasons to deliver training. For many employers, timely delivery of compliance training is a legal requirement. Many state and local governments have mandated training on a variety of topics. Florida, for example, requires training on preventing human trafficking and California has expanded its harassment prevention training requirements to include gender definitions and training recertification mandates.
Training-related laws are often passed and go into effect right away, leaving employers little time to prepare training to ensure they are compliant. Government agencies often provide free training to support the new legislation, but the training has little to no design aesthetic or engagement opportunities for the learner, leaving employers searching for better quality training solutions.
It's critical for the compliance training provider to keep content up to date with these rapidly changing laws. Essential compliance training assets available through learning management systems include due dates, reminders, automated course assignment and recertification tools, and robust reporting. Accurate and engaging content, plus automated compliance training administration and reporting, can significantly reduce risk.
Customized training saves time and increases value of training investment
Employee training costs are significantly reduced when company-specific information and resources are tightly woven into off-the-shelf training courses. By adopting a consolidated training approach, companies can combine multiple learning objectives into a single learning experience that saves time, builds confidence, improves understanding and maximizes the value of the training investment.
Online evaluations and feedback tools produce better outcomes
In recent years, many training programs have adopted virtual training formats that replace traditional classroom experiences such as lectures, tests, hands-on skills practice and feedback from the trainer. For many companies, the lecture transitioned to live webinars or recorded webinars and a test, but the new online regimen omitted the most critical elements of training: personalized skill evaluation and feedback to improve understanding and boost employee confidence.
Learning solutions that are focused on delivering high quality online coaching and evaluation tools help fill this gap with solutions for creating and delivering tasks, assignments and auto-graded online quizzes. Supervisors or trainers can review employee submissions, evaluate knowledge and skills, and provide personalized and immediate feedback that reinforces concepts and ensures skill development.
Integrated communication tools achieve greater results
Learning platforms are now including a variety of online communication tools to connect the learning community and create new efficiencies with opportunities to give and receive fresh perspective and support from peers, mentors, supervisors and administrators. Training systems can incorporate surveys to gauge employee satisfaction, collect suggestions and review employees' perceptions of their training needs. External surveys solicit and analyze valuable feedback from vendors and residents or tenants. The input can help drive strategy, including the development of training that reinforces service standards and strengthens strategic relationships.
Strong relationships within an organization also help increase employee morale and lower turnover. Employee's gain valuable connections company-wide more quickly with the help of in-platform chat tools that let learners meet with a mentor, join a discussion group or quickly locate a peer who has expertise or who is taking the same training.
The key to retaining employees in this high turnover climate is high-quality learning opportunities and professional development support that make employees competitive in the marketplace yet happy enough to stay put. An effective and scalable learning management system is a long-term investment that can positively impact the bottom line. It reinforces a growth-minded company culture that helps employees become more productive, efficient and satisfied in their role, thus reducing turnover.
This Week's Sponsor
Yardi® develops and supports industry-leading investment and property management software for all types and sizes of real estate companies. Established in 1984, Yardi is based in Santa Barbara, Calif., and serves clients worldwide. For more information on how Yardi is Energized for Tomorrow, visit yardi.com.
Read Next