Partner Content
PoE and IoT Smart Technology Solutions, the Sustainable Building Choice
August 12, 2021 | Dwight Stewart, Founder & CTO, Igor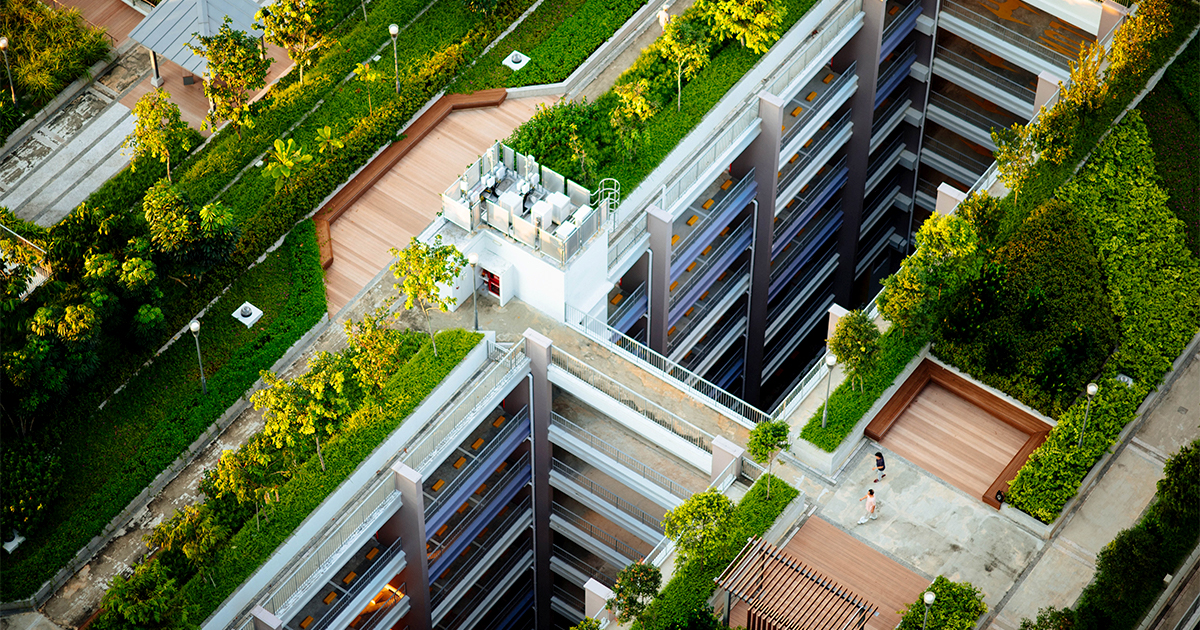 In todayís world, we often hear the word, sustainability. Not just a buzz word, sustainability is a growing trend in the building marketplace with an increasingly important role in business. With many proposed solutions on how companies and organizations can become sustainable, the market has been flooded with different products and innovations to work toward a greener future.
One area where sustainability has become especially important is within the buildings industry. As a large consumer of both energy and physical space, buildings, and the costs to operate and build them, have been under scrutiny in recent years due to negative environmental impacts. However, there have been many innovations in the field of building operations and construction including the introduction of the Internet of Things (IoT) and Power over Ethernet (PoE) technology to decrease energy consumption and costs while creating a more sustainable future.
A PoE smart building backbone
As traditional line voltage technology begins to phase out, PoE technology is becoming the backbone of buildings, transforming spaces into agile smart buildings. While PoE infrastructure is often thought to be more expensive than a line voltage system, power over ethernet is a more cost friendly solution. For example, The Sinclair Hotel achieved lower installation costs due to selecting a PoE system versus line voltage. This CAPEX savings gave the hotel more flexibility with their budget and was a simple to install, cost-effective power solution which also has led to significant OPEX savings.
PoE lighting
One of the areas which can contribute to high energy consumption and electric costs is lighting. Fluorescent lighting, still commonly found in buildings across the world operates with high costs and high energy consumption. Many companies are making the change to the more efficient and sustainable LED lighting. Igor shares this commitment to the shift to LED lighting and has created a lighting controls platform which is compatible with LED lighting. Through Igorís lighting controls system, building occupants can control the lighting in individual spaces to adjust to levels most comfortable for them. With the ability to personally control lighting and technology capable of turning on and off lights based on occupancy, Igorís technology leads to significant energy savings and increases the sustainability of buildings. In previous residential projects, implementing Igorís lighting controls system helped reduce annual lighting energy costs by 80%.
Sustainable IoT smart building automation
Data is an important aspect of increasing the sustainability of buildings through building automation systems. With an Igor-enabled smart building, there is the possibility to track energy consumption by area, engage in temperature control, track humidity, monitor CO2, and track and improve air quality. IoT technology collects data in each of these areas and allows smart building decisions to be made that save energy consumption as well as operational dollars. The data available can help organizations determine areas where their energy efficiency can be improved and can lead to a more accurate ability to engage in building benchmarking.
Using building benchmarking can help companies and buildings achieve certain energy ratings and certifications such as an Energy Star Certification which is awarded to top energy efficient buildings. Igor products including sustainable cabling systems can help buildings achieve these certification goals through more efficient building automation systems.
Retrofits vs. new builds
With the construction of new buildings comes the opportunity for these new builds to be industry leaders in sustainability. With Igor-enabled PoE technology through the award winning Nexos platform, new builds can be better optimized for energy efficiency and sustainability through the installation of Igor nodes and hardware.
There is also the opportunity to make current buildings more sustainable through retrofitting with IoT solutions. Working with the existing framework of buildings to create more efficient building systems, Igorís technology can connect various systems throughout the building under one platform. Systems such as HVAC, lighting, and temperature can all be controlled through the Nexos platform to create an efficient building where data driven decisions can be made to make better use of building resources. Retrofits are an option in all types of buildings including commercial buildings, hotels and even data centers.
Sustainability credits and assistance
There are numerous opportunities for buildings to become more sustainable and energy efficient through grants and assistance. Government entities such as the U.S. Small Business Administration, offer state and local energy efficiency programs which help business make energy efficiency upgrades. The Department of Energy supports business small and large alike through grants and financing programs in their efforts to become more efficient. Other private organizations engaged in the push for sustainable business also offer funds to buildings looking to improve their operations to become greener. Other sustainability programs smart building solutions can achieve include the following:
Leadership in Energy and Environmental Design (LEED) aims to reduce energy consumption, improve air quality, lower operating costs, and conserve energy. Smart building solutions lead to decreased energy consumption and more efficient building operations to achieve these goals. Implementing Igorís technology can help organizations add 39 points to their LEED certification.

WELL aims to advance health and well-being in buildings. IoT solutions provide healthier air quality, occupant lighting control, and thermal control, where occupants can adjust their environment to their needs and meet WELL standards.

The Living Building Challenge (LBC) goal is for projects to produce more clean water and energy while focusing on health and wellness. Smart building technology promotes environmentally friendly practices by improving efficiencies and allowing for smarter building decisions to be made proactively, creating a greener space.
Sustainability benefits
Protecting the worldís resources will be essential for the continued success of future generations and sustainable practices chart the right path. Now it is more important than ever for buildings to strengthen their sustainability practices and do their part to preserve resources for the future. Using smart building solutions, buildings can greatly reduce their energy consumption, cutting costs, all while increasing sustainable practices.
This Week's Sponsor
For more than eight years, Igor has been a leader in IoT smart building technology. Igorís flagship product, Nexos, is a PoE-based IoT smart building platform that incorporates hardware, software, and cloud analytics, enabling smart buildings. Combined with an open API and real-time data, Nexos integrates lighting controls with building systems, low-voltage devices, and more. For more information, visit www.igor-tech.com.
Read Next