Partner Content
Leveraging AI and IoT to Improve Energy and Sustainability
July 8, 2021 | Brian Sutherland.VP, Commercial Sales, Yardi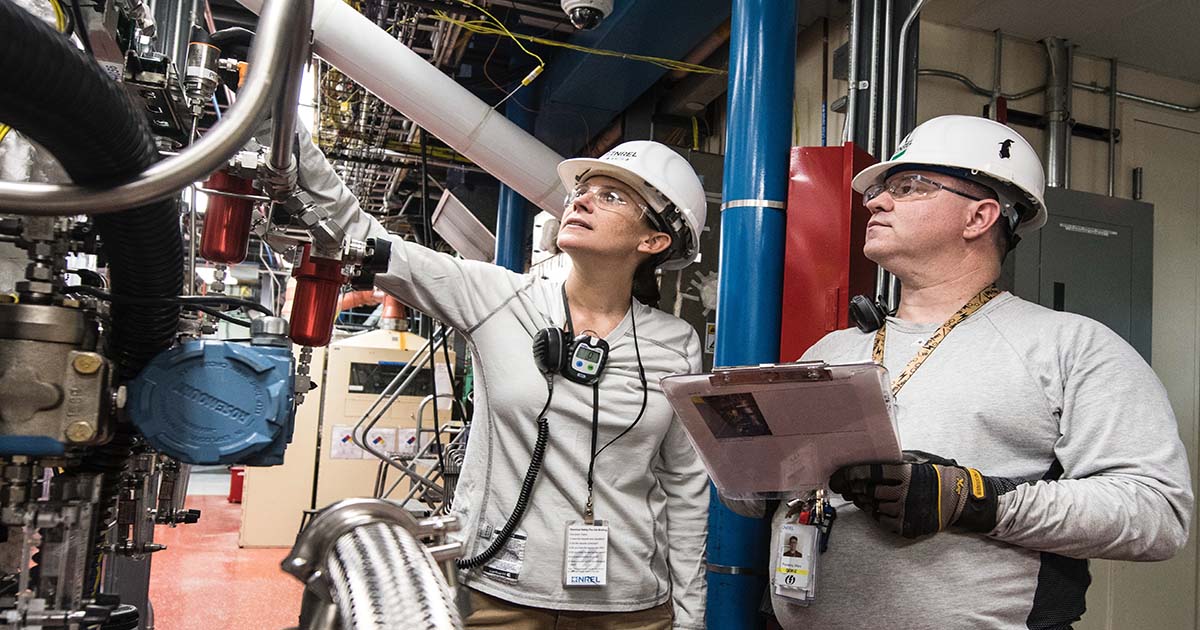 Products and services that use IoT technology were already in demand in the years prior to 2020. Then the COVID-19 pandemic happened, rapidly escalating the need for advanced technologies for corporations of all sizes.
The resilience of almost every company has been severely tested throughout the past 16 months. The businesses that adapted best are those that quickly developed actionable resilience plans, communicated well internally and externally, and implemented (or already had) automated technology. Even now as we begin to regain a sense of normalcy in our business settings, it's no longer optional but critical to have proactive technology in place to support key elements of business functionality.
The Internet of Things or IoT, is a technology where systems such as plumbing, electrical outlets, thermostats and lighting are connected and perform smart functions via the internet. The cost of IoT-enabled devices has decreased substantially in recent years. When combined with AI-powered controls, a building operator can efficiently balance comfort with energy and utilize space like never before.
Optimizing HVAC systems
When it comes to energy usage and savings, automation is key to reducing costs and keeping tenants comfortable. The HVAC system, which is the highest risk and most expensive piece of equipment in any commercial building, needs to run at optimum condition to improve sustainability. But how exactly can IoT technology help?
Using IoT for product integration and automating manual processes is one of the newer methods to ensure resilience, especially optimizing HVAC usage. Yardi® Facility Manager and Pulse® Fault Detection have combined to create a connection to preemptively address equipment issues. The platform automatically creates a work order when a fault is detected, alerts a technician and provides details about the issue so the job can be completed.
With smart technology in place, businesses can avoid performance degradation by catching energy issues proactively, therefore saving on maintenance costs and repairs in addition to energy usage.
Increasing energy efficiency
While offices have been inaccessible, energy efficiency has been a major focus for landlords and occupiers. Forecasting costs and analyzing past and predictive data is a major way that IoT optimizes energy usage.
In 2020, a system called i-REAP (IoT-enabled Real-time Energy Analytics Platform), was developed in the U.K. to measure, predict and optimize energy consumption using AI and IoT-connected hardware. Installing dozens of sensors inside and outside of five test sites, they track temperature, humidity, ambient light intensity, wind speed and solar radiance. After gathering data for six months, the study will provide detailed analysis on how current energy systems are functioning and how they could be optimized. The data will identify which elements of the building are responsible for the most thermal losses. It will then create a guideline for optimal retrofitting and low-carbon heating technologies for each individual building.
Some energy efficiency projects are simple and can still make a significant impact. Replacing incandescent light bulbs with LED bulbs is a low-cost solution which requires no building changes. ENERGY STAR® rated products use at least 75% less energy and can last 25 times longer than incandescent lighting. According to the U.S. Department of Energy, by 2027, widespread use of LED lighting could save about 348 TWh which is roughly equal to the annual electrical output of 44 large electric power plants, representing more than $30 billion in electrical costs.
The U.S. Environmental Protection Agency (EPA) estimates that on average, 30% of energy used in commercial buildings is wasted, largely due to climate control and lighting. Yardi analysis, with data from ENERGY STAR leveraged via AI and IoT machinery, shows that the potential utility savings from that EPA waste estimate equate to about $600,000 annually for every 1M square feet of portfolio space.
As an ENERGY STAR partner, Yardi leverages its API to exchange data between internal systems and the ENERGY STAR platform. This information exchange results in the best possible solutions for clients looking to improve energy sustainability.
Another energy efficiency solution is real-time reporting from your electrical meter. Remote sub-metering provides consumption data on a circuit level and can lead to better, faster energy conservation decisions. For larger portfolios, comparing several buildings to identify trends is a great way to prioritize savings efforts. AI and IoT developments have led to more detailed data from energy meters which can detect anomalies and find savings opportunities while, most importantly, keeping tenants comfortable.
Takeaway
IoT will link devices and programs, making it possible to carry out complex tasks in real time and allowing decision-makers to expedite changes to conserve energy, save money and gain competitive advantages that can't be ignored in the post-pandemic era.
This Week's Sponsor
Yardi® develops and supports industry-leading investment and property management software for all types and sizes of real estate companies. Established in 1984, Yardi is based in Santa Barbara, Calif., and serves clients worldwide. For more information on how Yardi is Energized for Tomorrow, visit yardi.com.
Read Next