Partner Content
Returning to the Office: The CEOs' Perspectives
May 6, 2021 | Brian Sutherland VP, Commercial Sales, Yardi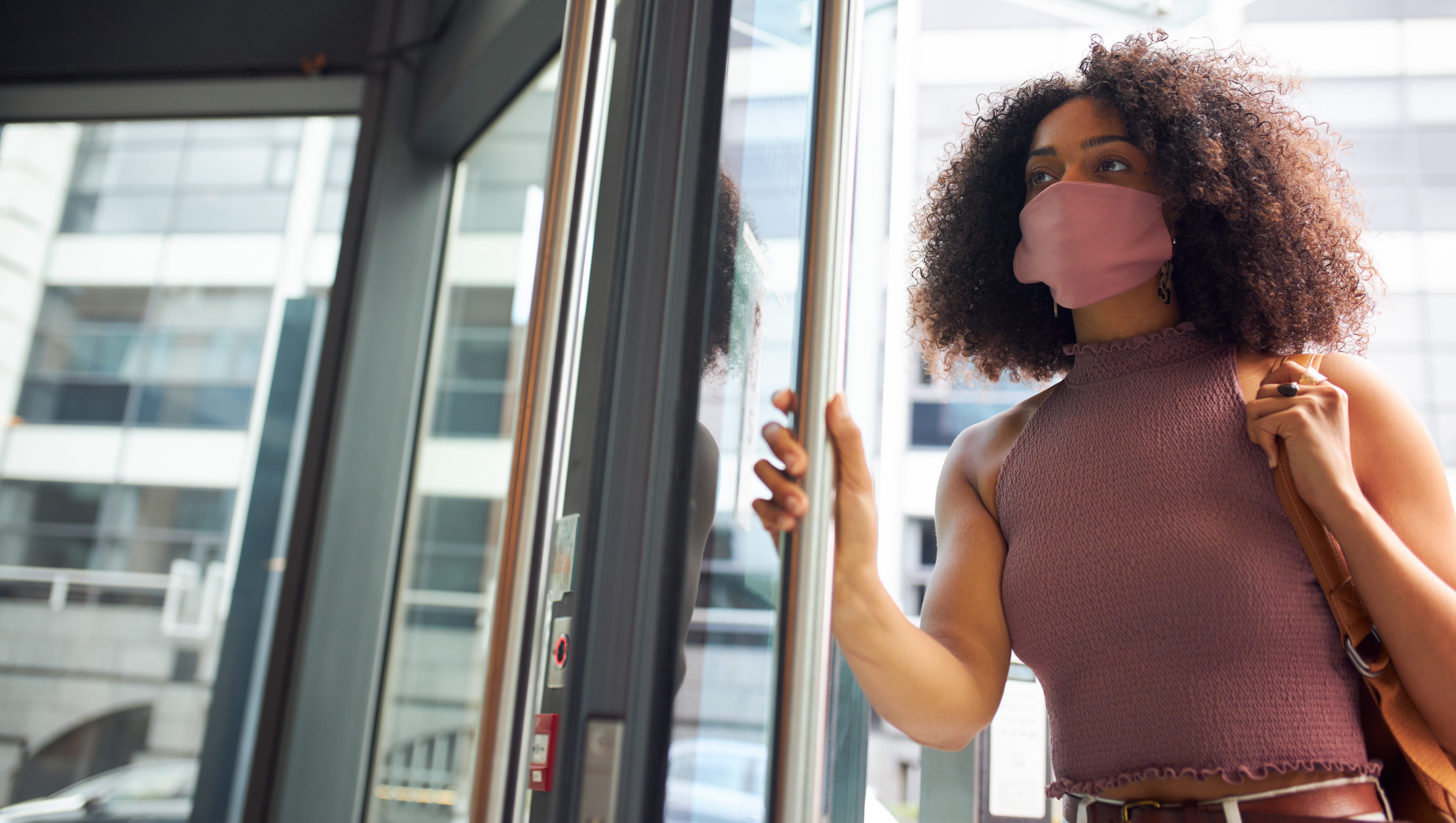 As office occupancy begins to slowly rebound from over a year of COVID-19 related vacancies, the commercial real estate industry collectively wonders what offices will look like when authorities lift all pandemic restrictions. While remote work has generally been considered a success and most companies have been pleased at the productivity of employees outside the office, the voices of those praising the benefits of the office are growing louder.
Among executives we've spoken to, there have been mixed responses when asked about if, how and when their companies would return to the office. Some, like Joe Rich, senior vice president at Related Companies, believe a return to 100% occupancy is unlikely to happen at all. Others have been noncommittal about occupancy levels but do believe offices would reopen with hybrid schedules in the next few months. Susan Gerock, CIO and vice president at Washington REIT, said she's hopeful her company would be at 50% occupancy "at some point in the fall."
Recently however, there have been numerous reports of CEOs and other decision makers who are sharing some of the downsides of work from home approaches. In his annual letter to shareholders, JPMorgan Chase CEO Jamie Dimon said that "performing jobs remotely is more successful when people know one another and already have a large body of existing work to do." His position states that employees learn how to perform through an apprenticeship model and in-person training which is hurting new hires now and potentially in the future, if a large percentage of businesses stay remote.
The "3 Cs" of culture, collaboration and coaching have been pillars of success for any growing business. Technology has greatly assisted with the latter two, as Zoom, Microsoft Teams and other platforms have helped workers remain connected and continue to work together on projects. Coaching new hires or building relationships between employees and their supervisors has also been facilitated by on-camera face-to-face interactions. In many cases, for businesses with multiple offices, the continued use of online chat and video conferencing apps have brought teams together more than they were pre-pandemic. That being said, building or maintaining office or brand culture has been difficult over the past year as gatherings and personal interactions have been eliminated. This is one of the primary reasons why some CEOs feel a shift back to the office will benefit their business and employee satisfaction.
In his letter, Dimon also stated that remote work is eliminating "spontaneous learning and creativity" because there are no natural interactions in hallways or lunchrooms and no unplanned encounters. He went on to list many positions that will eventually be back in one of their offices full time, but did say, like our aforementioned conversations, that some employees would work in a hybrid model and "maybe 10%" of employees will work at home full-time.
One of the most interesting takeaways from Dimon's letter was that the company will shift to an open seating plan and use digital tools to manage seating arrangements and conference room bookings. He estimates that for every 100 employees, the company would only need 60 seats, on average. While JPMorgan is moving forward with plans for a new headquarters in New York City to house 12-14,000 employees, it will be interesting to follow whether this is an industry trend in square footage for that number of employees, compared to what it was prior to the pandemic.
There is also the trend of CEOs trying to expedite a return to work by incentivizing vaccinations for their employees. As Bloomberg news reported, it seems that many CEOs are paying employees to get vaccinated or granting paid time off to get their shots. The move toward a mandatory vaccine policy could spark resistance from unionized workers, such as airline companies. While an employer could fire workers for any legal reason in many U.S. states, including the refusal to comply with a vaccine mandate, only 1% of companies in the U.S. require COVID-19 vaccination and only 6% say they plan to at all, according to the Bloomberg report.
Overall, there are wide disparities between the policies for enterprise corporations. Some of it has to do with social restrictions still in place in certain states, but a lot of it seems to be decisions being made by executives projecting how the nation will stand in its pandemic response after the summer months. Google, which was one of the first corporations to publicly embrace work from home, has now stated that employees who live within a commuting distance to their assigned office are expected to show up three days a week starting September 1st. Other similarly large companies such as Twitter and Facebook have said employees can permanently work remote and/or telecommute. Netflix co-CEO Reed Hastings told the Wall Street Journal that he didn't see any positives to remote work and that "not being able to get together in person, particularly internationally, is a pure negative."
One CEO's opinion did stand out as the most anti-remote work. David Solomon, Goldman Sachs CEO, said that work from home is "an aberration that we are going to correct as quickly as possible." It remains to be seen what the office will look like for the rest of 2021 and beyond, but the main takeaway from such differing viewpoints is that it will almost certainly not look like it did prior to March 2020. In order to adapt to this change, landlords should communicate frequently with their tenants to understand the challenges and opportunities they will encounter when reoccupying physical space.
This Week's Sponsor
Yardi® develops and supports industry-leading investment and property management software for all types and sizes of real estate companies. Established in 1984, Yardi is based in Santa Barbara, Calif., and serves clients worldwide. For more information on how Yardi is Energized for Tomorrow, visit yardi.com.
Read Next