Feature
Australia's Reoccupancy of Commercial Buildings: Status Update from Mirvac, Charter Hall and Dexus
April 29, 2021 | Howard Berger, Managing Partner, SVP Programs, Realcomm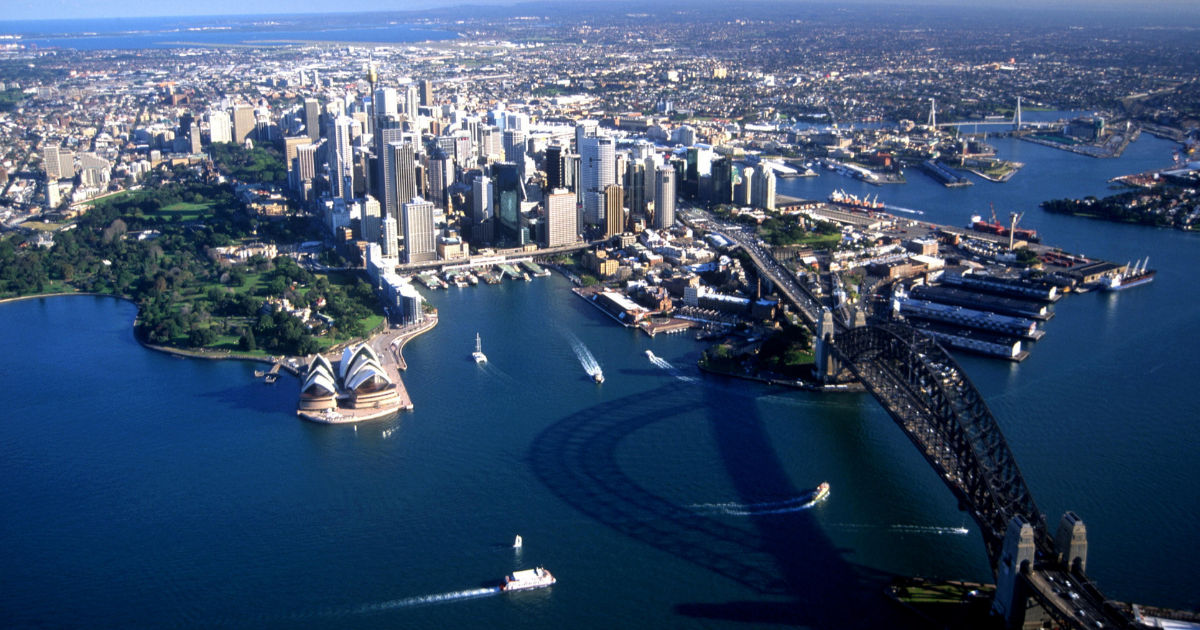 As the CRE industry focuses on reoccupancy, we turn to Australia for an update on their return to commercial buildings. Three industry leaders from Mirvac, Charter Hall and Dexus provide highlights on what they are seeing, planning for and looking forward to post-pandemic. The common denominators seem to be health, wellness and technology as Australia looks ahead and defines what the future workplace will look like.
David Palin is the Sustainability Manager for Mirvac's $9 billion investment portfolio. He leads a team of in-house sustainability professionals who are responsible for the delivery of Mirvac's This Changes Everything sustainability strategy across the Office, Industrial and Retail portfolios.
Australia is seeing activity levels increase. While small COVID outbreaks have delayed a wider return to work, we are seeing increased occupancy in CBD locations. Australia has different timelines in different states, which has given rise to different levels of acceptance and moods, affecting the return to work and travel as interstate borders open and close.
In the offices, the frequency of cleaning regimes has increased and greater emphasis has been placed on the cleaning of high transit areas and surfaces. Also, greater consideration is now being given to materials, touchless navigation and filtration systems for existing asset refurbishments and future buildings.
We have supported our customers in the development of their individual COVID return to work plans, such as the identification of critical congregation points like lifts, concierge, lobby zones, and the need for staggered start/finish times.
The pandemic accelerated the working-from-home trend, but the office remains a key facility for team collaboration and interaction. Surveys consistently show that while employees like not having to commute to the office and greater flexibility and focus time, the workplace is critical for social interactions and team collaboration.
The pandemic has again highlighted the importance of operational data and customer insights. The Gensler Research Institute's Australia Workplace Survey 2020 provides interesting research into the evolution of the hybrid work model.
Mirvac conducted and completed a survey of our customers with the resulting paper, COVID-19 and the Changing World of Work, providing eleven valuable insights:
It turns out people aren't change-resistant after all
The office needs a serious re-think
Omni-channel workers are on the rise
Flexibility trumps density in the new world of work
Technology will be the double-edged sword we can't live without
We've realized which 'in person' interactions matter most
The wellbeing goalposts have shifted
Conventional metrics of office value no longer cut it
Productivity is proving a complex equation
Our culture bubbles are fragile – and they're at risk
We crave both separation and togetherness
To date, company performance rating tools have been required to adapt to low occupancy levels and the desire to balance efficiency and readiness to occupy.
Mirvac is also placing a greater focus on wellbeing, both physical and mental. Mental health is a major concern for our customers due to isolation and other contributing factors bought on by lockdowns. Companies are considering health and safety at home and how to manage this into the future if hybrid becomes the norm.
Management of a hybrid workforce will require a greater focus on technology, data and intelligent systems to ensure the workforce is satisfied, efficient, effective and high performing. For example, coming into the office to sit on a Teams meeting is not a good experience.
Experiences will be the new drawcard for the office. Companies will place a greater level of importance on curated experiences moving forward. Whilst disruptive, the pandemic has presented an opportunity to research and review the role and integration of different asset classes across Office, Retail, Industrial logistics and Build to Rent.
---
Sheridan Ware manages all aspects of technology at Charter Hall. Her team constantly seeks new ways to leverage platforms and data – to drive deeper insights that will not only create better choices in property investment, but also ensure the business is operating as efficiently as possible to continue to grow and support its investors' future wealth. As a human-centric designer, Sheridan puts people at the heart of everything she does.
We have to start with ensuring people are physically safe – there's no silver bullet but layering on different solutions is a good starting point. Charter Hall has looked at a range of options like thermal scanning, contactless entry, UV light cleaning for high-touch surfaces, airflow, and ventilation changes, etc.
It is also important to think through the whole journey, especially the commute, and be driven by people's individual comfort levels. We've encouraged people to exercise and are providing walk, ride and drive options where it's possible for them to do so.
Every company will be different, but we've thought deeply about the role of the office and how it helps facilitate people in achieving their aspirations. Given the pace and highly collaborative nature of our work, the office needs to be the primary place where we work but not the only place. To do this, we're focusing on the activities people do every day and identifying those that the office best helps facilitate – e.g. connection (colleagues, customers, culture), collisions (aka water cooler moments), coaching, collaboration – while deep work, self-learning, administration, etc., might be better handled elsewhere (or ultimately by a bot).
Just like Activity Based Working (ABW) got us to think about different spaces in the office to support different activities – we're now thinking in terms of places (work, home, client site, other third place) – so our focus has shifted from spaces to places. The physical and digital workplaces are converging, so for each activity we must consider both the physical and digital support needed for people to do their best work. Going forward, we'll need to continually evolve the technology and the physical workplace to meet the different requirements.
There's never been a better time to completely reimagine how we work for long-term wellbeing, resilience, adaptability, and performance.
---
Mark Hansen is the CIO at Dexus, one of Australia's leading real estate group that owns and manages $31.8 billion of property across office, industrial, retail and healthcare sectors. He has over 25 years of technology experience in developing and executing IT strategies to drive business performance and improve productivity across a range of sectors including investment banking, energy and commercial property.
We have been preparing for increased flexibility for many years and have developed a suite of flexible products and services to meet the needs of our customers in a post-pandemic world.
The next evolution of our buildings will support the ongoing focus on health and wellbeing in the workspace and healthy buildings through innovations in clean air technologies and touchless experience.
Globally, Australia has performed very well in suppressing the transmission of the COVID-19 virus through various restrictions, supporting the return to a sense of normality across the general population. In an environment where global economies are still in lockdown, we are seeing activity levels increasing in Australian cities with people progressively returning to the office. Until recently, government guidelines have been a major reason for some workforces not yet fully returning to their office, while many multinationals are constrained by their global instructions.
Increased flexibility for employees was a pre-pandemic trend that has now accelerated, but the office will remain a core part of a business's workspace. Offices have a core role to play in developing corporate culture and fostering collaboration and innovation. The office also provides an environment to learn and have social interaction, which most workers desire.
We expect firms will use a combination of central core space and a variety of flex options, such as on-demand offices combined with a degree of remote working.
COVID-19 has enforced a period of work from home, giving all companies a 'trial' in remote working technologies. There is also likely to be an ongoing focus on health and wellbeing in the workspace and healthy buildings.
This Week's Sponsor
Smart Technology. Smart Equipment. Smart Solutions. Embracing open software and hardware platforms, Lynxspring develops and manufactures innovative edge-to-enterprise solutions. We enable better building automation, energy management systems, control systems and IoT applications. Deployed in billions of square feet of commercial buildings across North America, Lynxspring's solutions simplify integration, interoperability, and help connect your building's data. www.lynxspring.com
Read Next