Feature
Industry Leader Scott Morey Discusses PropTech 2021 & Beyond
March 25, 2021 | Realcomm Staff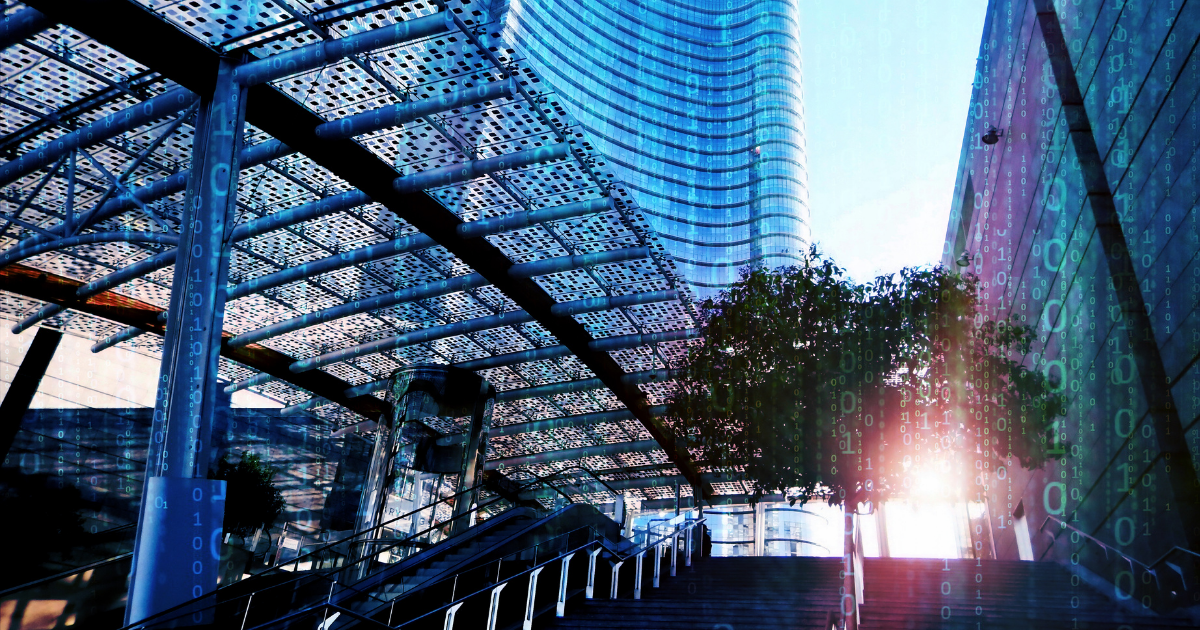 Against the backdrop of today's pandemic climate and how it has affected the commercial and corporate real estate industry, PropTech has been instrumental in helping companies successfully respond to and navigate this crisis. But what's ahead in 2021? To get the answer to that question, we reached out to Scott Morey, a 30+ year veteran in the real estate industry with a strong reputation for his knowledge, creativity, integrity, and ability to execute. He has been through multiple RE tech cycles and his insight and experiences are invaluable.
Scott has worked globally with numerous real estate owners, operators, developers, advisors, and users of real estate to maximize the value of their holdings. Currently, he is an Executive Director with One11 Advisors, a technology-focused RE management consulting firm that designs, develops and implements organizational, operational and technology-based strategies that ultimately create long-term sustainable value. The firm was acquired by Altus Group in August of 2019.
Below is a conversation with Realcomm's co-founder and CEO, Jim Young and Morey on the current state of PropTech and what the future holds:
JY: You have been around a while and been through multiple phases. Can you give us an idea on where the state of the PropTech cycle is compared to other phases in your career?
SM: Real estate technology in many ways follows the growth and changes of real estate over time. For example:
1980s: Real Estate was very regional and centralized. Technology at the time was not very sophisticated. If you recall, you were lucky if the network you were on had a printer and laptops were the size of small suitcases.
1990s: We saw the growth and advancement of the REIT structure and real estate companies expanded in new markets. It became less regionally focused on a single city and were focused more on a single asset class. On the technology side, the first enterprise-wide ERP solutions were introduced.
2000: Real estate companies began to focus on NOI leveraging technology and ultimately, leveraged their scale. Technology primarily supported internal accounting and with the internet, they started to focus on how to interact with outside parties (e.g., work order solutions, leasing solutions, etc.)
Post-2000: Real estate and real estate technology went global and followed the capital flow. The focus shifted to maximizing real estate value and NOI. The technology was used for historical reporting and at the same time focused on the future and how to navigate it.
JY: How has this sector evolved today?
SM: As it relates to today, real estate companies are getting more sophisticated in operating models and their overall offering to maximize every square foot of space. New and updated models like WeWork, retail pop-up stores, Airbnb, and last-mile inventory are forcing more sophisticated systems to support more advanced operating modules.
We are also seeing more mixed-use development and more diversification by asset class. A residential company that historically was only offering conventional housing now in the same building may offer student housing, Airbnb, etc. Or a purer play retail company may now have an office and residential offering. As a result, system and technology needs have become more unique and specialized that require standpoint/bolt-on solutions. Ultimately, I believe this means that enterprise architecture and technology are advancing more in a direction to make technology and systems more interoperable.
JY: What does it take for a real estate company to implement a sound and successful technology strategy today?
SM: It is a tricky process given the number of solutions in the marketplace. Any capital decisions on where you spend your IT dollars have to be based upon value. Also, where in the organization can technology solve a critical business problem or further differentiate the company. There are technology solutions for every business process but it doesn't mean every business process should be further supported by technology. Understand the business. Understand technology and develop a strategy that delivers real results.
JY: What type of projects are being planned today or more specifically, what top business priorities are you seeing that are being enabled after the pandemic hit? Where is the money being spent?
SM: There are lots of technology-based initiatives in today's marketplace. Obviously, decisions are influenced by traditional supply and demand factors. Given the growth in certain asset classes, we are seeing more companies evaluate and implement new corporate, property, development, and lease accounting systems. There is also a more granular focus on the ability to budget/ forecasting in traditional and unique ways. We are also seeing a steady flow of demand on smart technology in buildings to lower operating expenses as well as drive revenue.
Each organization is in a different maturity curve which influences where technology can provide the greatest benefit.
JY: During the pandemic, are you seeing more cost containment versus revenue optimization, especially since we are seeing that technology adoption has accelerated in the last 12 months or so?
SM: I think there is an equal focus on cost reduction and revenue optimization. Systems are becoming more sophisticated and providing opportunities for investors, owners, and operators to plan ahead and adjust to meet their goals. In the past, the data we got from these systems was more historical ("rearview mirror"). Today one can be in far greater control on where they are going based upon the systems, technology and solutions in the marketplace.
JY: Given the landscape of ChinaTech and the US desire to be able to compete, what technologies do building owners need to review and assess?
SM: I think this is about one country's technology as compared to another. There are leading practices that can be identified and adopted from our employees, competitors and solution partners. We need to focus on where the greatest returns are to deploy technology that ultimately differentiates performance.
JY: What do you think would make a CIO successful today? What do they need to do differently?
SM: The development of our future leaders should be our number one priority. In 2000, at the age of 35, I became the CIO of the industry's first S&P 500 real estate company. I had someone who believed in me and gave me the opportunity. Our current CIOs need to be focused on developing those leaders and giving them those same spots. I can't say this enough. The second, which is not new, is that it's never been about just technology, and especially now more than ever. We have to be businesspeople first and technologists second, especially as in the last five years, we have seen a few more CEOs that are tech-savvy. So ultimately, successful CIOs today are the ones that understand the real estate business, are aligned with the business and drive initiatives that bring value to their employees and investors as well as consumers, tenants, residents, etc.
This Week's Sponsor
Founded in 2002, iOFFICE is the leading provider of next-generation workplace experience and asset management solutions. The company empowers today's connected workspaces with agility, mobility and customization through a highly intuitive SaaS platform and employee-facing mobile app. By creating scalable, connected experiences, iOFFICE helps growth-oriented organizations optimize workplaces and streamline technology stacks. For more information, visit www.iOFFICECORP.com.
Read Next