News
The Pandemic's Impact on Commercial Real Estate – More Questions than Answers
February 11, 2021 | Jim Young, Co-Founder & CEO, Realcomm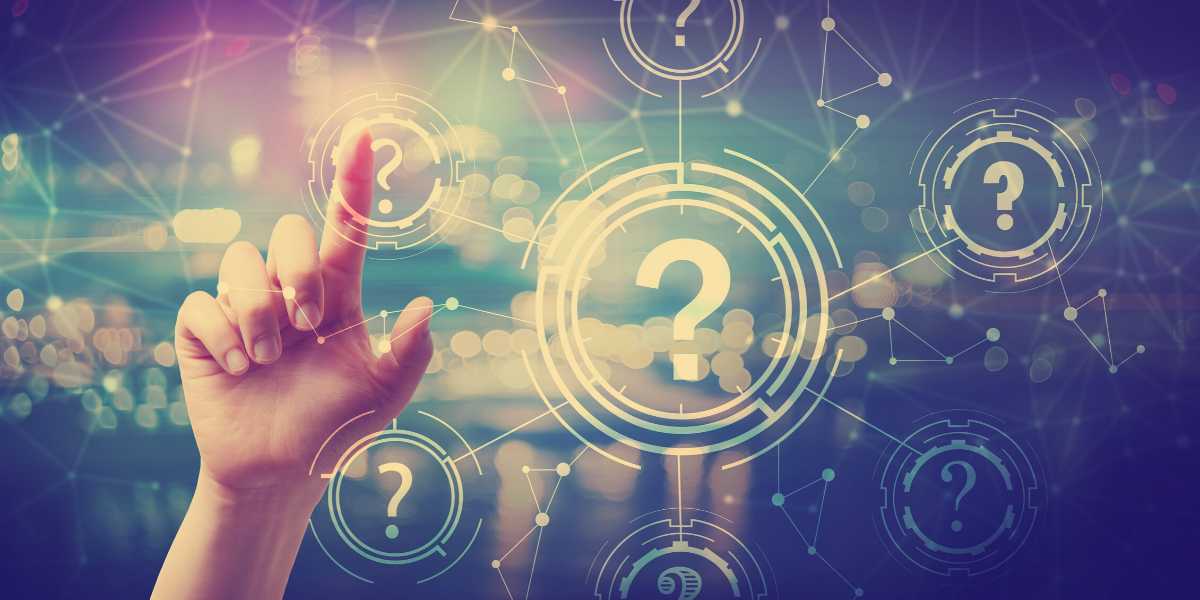 Over the last twelve months, I have spoken to hundreds if not thousands of senior executives in the commercial and corporate real estate industry about buildings, COVID, innovation, technology, reoccupancy and other related topics. There is no doubt there is a significant amount of confusion regarding the future of the built environment given the digital acceleration forced by the pandemic.
For every conversation about a company bringing their employees back to the office, there is a news article about a major organization letting their employees work from anywhere, possibly forever. Just this past week, Salesforce announced that they will be allowing employees to work from home permanently. This decision certainly creates a number of questions, such as "what happens to the brand new, tallest building in San Francisco's skyline?"
Seasoned real estate executives will tell you we've been on this mobile work force journey for a long time (mid 1980s) and the pandemic has simply acted as an accelerant. Just a year ago, a good number of large organizations were still questioning the concept of mobile work. Only since the pandemic has exposed them to the viability and success of the concept have we begun to see their views change in a meaningful way.
This return to work question is no small issue. Some argue it is of "paradigm shift" proportion. Not only does it affect the company and their employees, it impacts the landlord, the neighborhood and, ultimately, the business district (city). With a tectonic shift in worker behavior and traffic patterns, everything changes. The dry cleaners, restaurants, bars, coffee shops and every other retail outlet that is part of the traditional office ecosystem is impacted. We're already hearing talk of empty office buildings being converted to living spaces and vertical neighborhoods with all of the required amenities and services under one roof. While rampant speculation is the behavior of the day, it's virtually impossible to know for certain what the "new normal" might look like.
The return to work, school, shopping and living post pandemic is introducing a whole host of issues and questions for the built environment that will need to be addressed and resolved before any meaningful progress can be seen. The following is a quick summary of the kinds of questions I am hearing every day.
When will we see meaningful numbers of people return to office buildings?
Will they come back for 5 days or is 1-2 days a week in the office going to become the norm?
To what extent will buildings need to implement COVIDtech to ensure as much safety as possible?
Given tight financial situations, will landlords have the money to invest in these technologies?
Can employees refuse to come into the office claiming health concerns?
Will COVID policies and procedures become the norm for office reentry?
What role will digital health certificates play in office reentry?
What happens if a significant number of building occupants object to COVID procedures or a digital certificate?
Will rent collections drop, stabilize or get better over time?
To what extent will tenants begin to adjust their space requirements?
Post-COVID, will long commutes, efficiency, convenience and sustainability keep people from returning?
To what extent is the urban exodus taking place? Is it temporary or permanent?
What type of amenities and technologies will be required to make the office experience relevant enough to bring people back to the office?
What exactly is a "hybrid" work environment?
What type of technology is required to manage a distributed workforce?
What are the privacy rights of employees in this next digital era?
Once this reconciliation of space is complete, how much will be unnecessary?
How does all of this impact the traditional structure of real estate economics and financing?
How will the shifting dynamics in the office sector affect portfolio valuations?
If this truly is the paradigm shift we've been talking about for over 30 years, how long will the shift last and how much economic and social disruption will result?
What new opportunities will present themselves for those willing to take a chance on something that is new and unproven?
As you can see, unfortunately, there are far more many questions than answers. We are at that point early in the game where we just do not have enough information, data or experience to get to the answers we are all looking for. The key is to not stop moving. Progress will most likely be slow at first, but eventually the questions get answered, people adapt, a new way is defined and we move into the next paradigm. For over 20 years, Realcomm has found itself on the front lines of technology and innovation for the built environment. For us, this is the next logical step… just a little bit faster thanks to a very nasty pandemic.
This Week's Sponsor
Schneider's purpose is to empower all to make the most of our energy and resources, bridging progress and sustainability for all. We call this Life Is On. We are the most local of global companies, advocates of open standards and partnership ecosystems, and our mission is to be your digital partner for Sustainability and Efficiency.
Read Next