ADVISORY NEWSLETTERS

Vol. 18 No. 25 – 6/21/2018
Congratulations to Our 2018 Digie Award Winners!
Realcomm Staff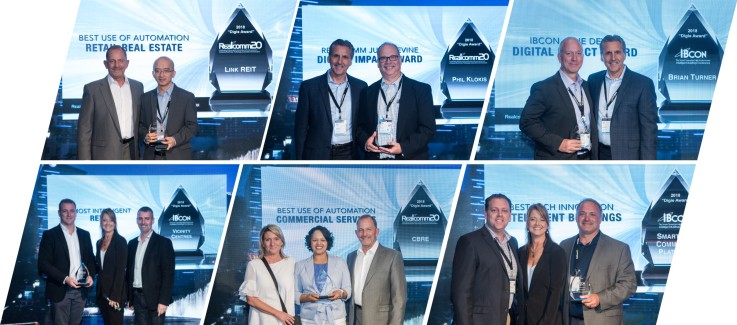 The Digie Award winners were announced at the Realcomm | IBcon 2018 conference on June 6 at The Cosmopolitan in Las Vegas. For the past 20 years, these awards have recognized those companies, real estate projects, technologies and people that have gone above and beyond to positively impact our industry using technology, automation and innovation.
Following are the 2018 Digie Award winners:
REALCOMM
BEST USE OF AUTOMATION
Property/Facility Management: Morguard
Successfully rolled out a new property management platform for full international, single-database, mixed-use portfolio

One of the largest companies to ever achieve a full suite of commercial and multifamily ancillary modules in the same environment

Demonstrated operational excellence through tenant focused services, sustainable operations and optimized leasing lifecycles
Commercial Services: CBRE
Created a global organization that truly embodies digital transformation to optimize business processes and deliver the highest level of service for their clients and have been driving innovation through strategic investments in PropTech

CBRE 360 has been helping property investors and occupiers create customized workplace solutions by integrating property services and amenities with advanced digital technologies

Has developed a powerful suite of data and analytics enablement tools in CBRE Vantage to help clients understand current operations and better plan for future outcomes
Commercial Real Estate: Inland Real Estate Group
Developed a comprehensive product platform (iSight) that provides timely, up-to-date, actionable business intelligence

Innovative use of audio-based intelligence through Amazon Alexa to reduce labor costs and improve operational efficiency
Corporate culture that values data-driven insights and encourages the use of innovative technologies such as AI and Blockchain
Commercial Real Estate: QuadReal
Consolidated Bentall Kennedy, Great West Life and Realstar into their own operating platform in the QuadReal residential portfolio

Has undertaken numerous initiatives to streamline operating policies and procedures and has created a unified QuadReal culture

Incorporated an innovative implementation of artificial intelligence into their operational platform as an executive decision-making tool
Retail Real Estate: GGP
Sophisticated use of location based services, analytics and dashboards in order to provide information on traffic counts and financials across the company

Successfully realigned IT team to meet growing IT skills demands and provided various tools for employees to succeed in new roles and achieve career advancement

Established and significantly matured cybersecurity capabilities and took leadership role in cyber education for the CRE industry
Retail Real Estate: Link REIT
Initiated an aggressive cybersecurity posture and have taken a leadership role in driving cybersecurity for the Hong Kong commercial real estate community

Rolled out an enterprise-wide cultural change program to drive a comprehensive corporate data and analytics initiative

Working with a number of start-ups in both Hong Kong and Asia and collaborating with other incubators, including HK Science & Technology Park, and accelerator programs in which three out of ten pilots ultimately went to deployment
Corporate Real Estate: Capital One
Relentless pursuit of company culture of innovation driven by executive leadership who truly embody an entrepreneurial vision

As a result of extensive research with their customers, the employees, Capital One identified the elements necessary to create a workplace strategy that truly meets the current and future needs of their workforce

Significant focus on health and wellness, encouraging healthy lifestyle choices for their employees through "Get Active" Team challenges, Bike Share program and healthy food options
Investment Management: BNY Mellon Real Estate Fund Services
With a focus on continual improvement, they've developed a comprehensive solution set of technologies to support and deliver operational excellent for CRE and fund services

Accomplished successful large scale conversion when the largest European national bank moved real estate accounting from major ERP provider

Tech Innovation in Investment Management services is fostered through a global network of Innovation Centers
Architecture: EvolveLAB
Continually pushing the envelope in the development and application of generative design technologies and processes

Created innovative tools and service delivery models for major BIM implementations

Developed the Helix interoperability tool for conversion of SketchUp components to Revit

BEST TECH INNOVATION COMMERCIAL/CORPORATE REAL ESTATE
GeoCV
Low cost, mobile solution for conveniently capturing and sharing 3D footage applicable to all real estate asset classes and property types

Comprehensive visualization technology creating some of the highest resolution, realistic looking 3D tours in the industry.

Only company leveraging 3D-camera-enabled phones, instead of expensive proprietary hardware
Honest Buildings
Comprehensive project management platform ensuring capital and construction projects are delivered on time and on budget

Innovative data aggregation process and schema enabling increased productivity and organizational efficiency

Aggressively listened to and incorporated customer needs to provide collaboration across different teams
JULIE DEVINE DIGITAL IMPACT AWARD
Phil Klokis, GSA PBS
Has demonstrated vision inside a large organization that is on par with smaller more agile organizations

Has taken major risks at scale that have proven to advance the industry

Has been consistent in his involvement with the industry and his willingness to share experiences
Julie Sokol, Irvine Co.
Has steadfastly, patiently introduced innovation at scale to a large, successful and well-respected organization

Has consistently been willing to share both successes and challenges with the industry in order to advance the conversation

Has been an integral part of a structured innovation program that represents an industry best practice
NEW! LAUNCHPAD SHOWCASE AWARD–AUDIENCE FAVORITE: Awair
Launched elegant enterprise solution (Omni) that tracks and measures toxins, chemicals, and other volatile compounds in indoor air

Seamless connection to IoT devices and solutions with the ability to import external data for enhanced data-driven intelligence

Focus on greater energy efficiency plus increased productivity and cognitive ability as a result of healthier air quality
NEW! LAUNCHPAD SHOWCASE AWARD – JUDGES' FAVORITE: LeaseLock
Introduced revolutionary program which replaces renters' security deposits with insurance that protects the owner or manager of the property

Allows owners and managers to convert more leases and eliminate losses

Integrates seamlessly into existing leasing systems for true end-to-end process automation
IBCON MOST INTELLIGENT BUILDING PROJECTS
Office Building: 100 Mount Street
Plug and Play tenant Wi-Fi with full cellular coverage, 5G and IoT-ready throughout the building with fully mobile digital access controls and intelligent CCTV

Both a 5-star Green Star and NABERS Energy ratings with building and environmental monitoring and analytics

Extensive use of location-based services for wayfinding and space utilization
Office Portfolio: Oxford Properties
Exploring and testing a variety uses of robotics in their commercial and corporate portfolios

Significantly leveraged innovative technologies to create digitally enhanced experiences for tenants and occupants

Embraced comprehensive smart building strategies at portfolio levels, committed to highest sustainability standards and maximum tenant satisfaction
Corporate Headquarters: NCR
Integrated Public Safety/Building Operations and Multi-carrier DAS providing cellular service throughout the facility, while base building security system is integrated with tenant system and Atlanta Police Department Video Integration Center

Optimized space utilization accommodating 5000 employees while providing only 2500 workstations, managed through an innovative hoteling platform with all desktop technology needs as selectable options

Exceptional attention to employee and environmental health
Retail: Vicinity Centres
Delivered energy innovation through integrated Distributed Energy Platform incorporating solar, bioenergy, kinetic, wind, battery EV and thermal storage

Incorporated smart technologies and automation such as autonomous cleaning scrubbers, intelligent mopping, smart benches, automated compacting bins and smart trash cans that automatically sort recyclables

Initiated smart building program with integrated BMS and data lake architecture for building management, analytics, automation and control to eventually roll out to all centers
Specialty: TowerJazz Semiconductor Manufacturing Plant
TowerJazz applied for and earned the largest incentive in Southern California Edison history (1.85 million) for the facility's HVAC system optimization

Implemented an extensive chiller plant equipment upgrade and HVAC software optimization platform that monitors and analyzes critical facility loads with intelligent load-based algorithms ensuring optimal temperature and humidity requirements

Significantly improved chiller plant efficiency (12.5 million kWh savings annually) through reduced peak demand (by over 1.3 MW) and minimized capital equipment downtime and potential costly production loss
Multifamily: Ten York
First North American community to connect 700 smart homes in a multi-family environment and deliver a single experience for both the resident and property manager

Adapted "Best in Class" Korean technology to North American standards via the SMARTONE platform

Fully integrated digital services over a resilient fiber network include concierge; video communications; digital door locks and access control; environmental controls and other sensors which can be accessed via Android and iOS mobile devices
Mixed Use: Hudson Yards
Created a community-wide fiber loop supporting high speed mobile, cellular as well as continuous radio communications

Harnessed big data to innovate, optimize, enhance and personalize the employee, resident and visitor experience

Nearly 100 million gallons of storm water will be collected per year from building roofs and public plazas to be filtered and reused in mechanical and irrigation systems to conserve potable water
Corporate Campus: Google
Broad scale deployment of sensors to drive lighting, HVAC control and determine occupancy levels

Cost effective monitoring of building use and assets throughout the portfolio through interior mapping

Extraordinary culture of innovation that is embedded in the smart building strategy and technology used to garner insights of the use of facilities
College Campus: Penn State
Despite limited resources and a tight timeline, PSU plant staff completely restructured the network, segmenting the BACnet traffic into one of the most sophisticated university operational networks in the world

Converged networks from multiple building systems including building automation, wastewater, water treatment, steam plants, electrical distribution, elevators and others are driving the data into an advanced analytics platform

Employed encrypted segmentation in network design to significantly reduce security risk in addition to substantially reducing cost of implementation
City | State: Seoul, South Korea
Embraces a collaborative innovation culture that welcomes the input from residents and encourages citizen engagement to achieve innovation

Real-time information gathering of traffic and commuter data to move buses, cars and trains with maximum efficiency

Adoption of a Sustainability Development Vision which fosters economic, social and environmental innovation
BEST TECH INNOVATION INTELLIGENT BUILDINGS
Microsoft Azure IoT
Fully managed service that delivers cloud intelligence locally by deploying and running artificial intelligence (AI), cloud services, and custom logic directly on cross-platform IoT devices

Optimizes performance between edge and cloud while ensuring management, security, and scale

Committed to providing a comprehensive solution that connects building infrastructure, facility management and workplace experience
SmartONE Community Platform
Designed to integrate all everyday services and solutions that residents demand and property managers provide into a single application

Provides connectivity for every digital technology element from telecom to door locks to sensors to parking, accessible from a wall pad or mobile phone

Secure and resilient network solution powered by a centralized UPS
JULIE DEVINE DIGITAL IMPACT AWARD
Lachlan MacQuarrie, Oxford Properties
Has taken a long-term perspective in respect to delivering a smart building strategy at scale

Has created an environment where smart buildings have become an integral part of the culture

Is willing to take well defined, thoughtful risks in respect to advancing the potential of a smart building portfolio
Brian Turner, OTI
Was one of the first BAS System Integrators to understand the importance of adding Information Technology (IT) skill sets to the organization

Has pushed the industry by example, to expand the role and capabilities of a traditional Systems Integrator

Has tirelessly shared his vision, passion and experience with the industry and continues to offer his time to others
Congratulations to the 2018 Digie Award winners and nominees for your contributions in positively impacting and furthering our industry. Special thanks to Pilot and RealFoundations for sponsoring the Realcomm | IBcon Digie Award Ceremony during this milestone year as we celebrate 20 years strong!
This Week's Sponsor
Yardi® develops and supports industry-leading investment and property management software for all types and sizes of real estate companies. Established in 1984, Yardi is based in Santa Barbara, Calif., and serves clients worldwide. For more information on how Yardi is Energized for Tomorrow, visit yardi.com.
UPCOMING REALCOMM WEBINARS
REAL ESTATE INFORMATION MANAGEMENT - Insight, Analytics, Artificial Intelligence and More - 2/4/2020
Data runs almost every aspect of our lives. Making good business decisions as a real estate organization, whether on a small scale or for an enterprise-wide initiative, requires an ever-deeper understanding of individual assets, portfolios and shifting markets. In order to gain this level of information insight in today's complex, connected world, a sound data strategy based on a high-performance blend of business intelligence, analytics and data science, must be set. This webinar will review best practices on developing a comprehensive data architecture, the integration of internal and external data sources, advanced analytics, and how Artificial Intelligence and Machine Learning can be applied to these processes. Case studies of Real Estate Companies who leverage data successfully to gain actionable insights will be presented.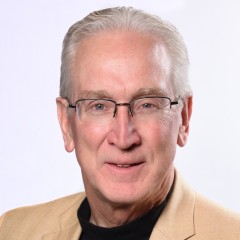 Chuck Niswonger
NiceNets Consulting
Chuck Niswonger
President
Chuck Niswonger has over 30 years of successful leadership experience in technology-related roles that range from operating his own consulting company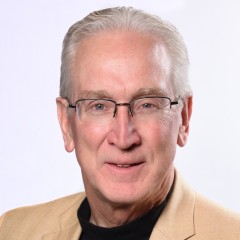 Chuck Niswonger
President
NiceNets Consulting
Chuck Niswonger has over 30 years of successful leadership experience in technology-related roles that range from operating his own consulting company (www.nicenets.com) to directing the IT strategy of a real estate investment management firm to manufacturing and technology-enabled education. Chuck has also been the chair of the Realcomm Investment Management (IM) Advisory Council for the last ten years, managing content selection for the conference educational sessions, IM forums, workshops and webinars.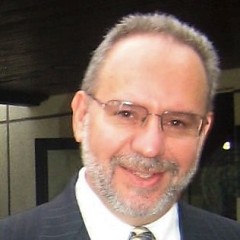 Rudolph Reagin
Deutsche Bank
Rudolph Reagin
VP, Corp Services Program Lead
Rudy Reagin is the Global Programme Lead for Deutsche Bank's Corporate Services. With more than thirty years of experience in IT, Rudy is currently re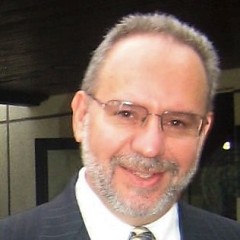 Rudolph Reagin
VP, Corp Services Program Lead
Deutsche Bank
Rudy Reagin is the Global Programme Lead for Deutsche Bank's Corporate Services. With more than thirty years of experience in IT, Rudy is currently responsible for the application architecture that supports lease administration, facilities management, space management, security operations, and a wide range of business services. In recent years, Rudy has driven a data warehousing and BI project that successfully integrates information from a range of sources to facilitate performance monitoring and decision support.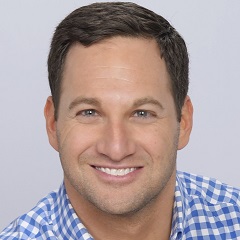 Kevin Shtofman
NavigatorCRE
Kevin Shtofman
Chief Operating Officer
Kevin is the Chief Operating Officer of NavigatorCRE and oversees global enterprise engagement.Prior to joining Navigator, Kevin's 16-year career incl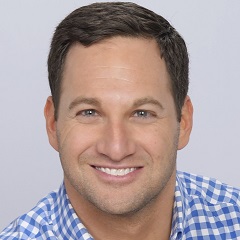 Kevin Shtofman
Chief Operating Officer
NavigatorCRE
Kevin is the Chief Operating Officer of NavigatorCRE and oversees global enterprise engagement.Prior to joining Navigator, Kevin's 16-year career includes positions at Deloitte, EY, and Morgan Stanley. Most recently he served as a Global Technology Strategy Lead at Deloitte, advising real estate developers, operators, and investors, with clients across 4 continents. Kevin is recognized as one of the leading commercial real estate tech executives in the industry and a noted speaker, author and blogger within the growing Proptech sector. He has spoken at conferences around the world on next generation real estate technologies like Machine Learning, Cognitive Automation, and Blockchain.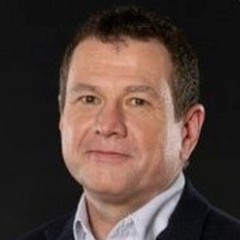 Andy Birch
Director of Product Marketing
Andy Birch is an experienced business software professional with a unique blend of marketing, technical, industry, product and sales expertise. Proven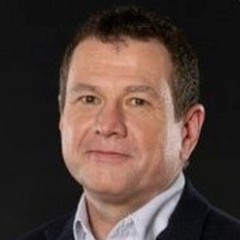 Andy Birch
Director of Product Marketing
MRI Software
Andy Birch is an experienced business software professional with a unique blend of marketing, technical, industry, product and sales expertise. Proven success in delivering sales and marketing programs that achieve game-changing results. Particularly strong at taking complex issues and turning them into understandable value propositions for customers and partners.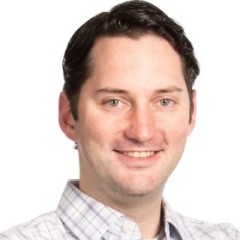 Rick Ferrino
Chief Data Officer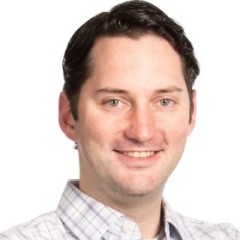 Rick Ferrino
Chief Data Officer
VTS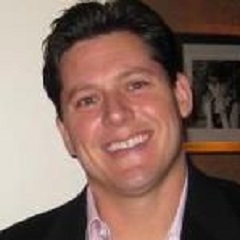 Brett Sample
Vice President
With over 25 years industry experience, Brett Sample joined Tango in 2014 and has led the effort to design and create the company's cutting-edge Space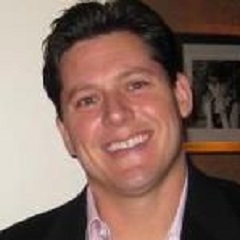 Brett Sample
Vice President
Tango
With over 25 years industry experience, Brett Sample joined Tango in 2014 and has led the effort to design and create the company's cutting-edge Space Management application. Prior to joining Tango, Brett worked for many of the major IWMS, CAFM and CMMS providers in the market and started SpacePlanFM. At SpacePlanFM Brett provided consulting, implementation and support to clients in over 40 countries and implemented over 200M Square Feet of Space, Facilities and Lease Management.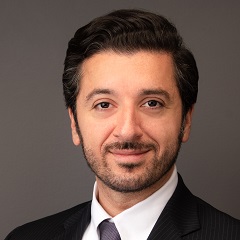 Arian Nemati
CEO
Arian is the co-founder and CEO of ADEx, a commercial real estate software platform powered by artificial intelligence, dedicated to simplifying contr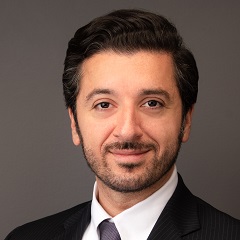 Arian Nemati
CEO
ADEx
Arian is the co-founder and CEO of ADEx, a commercial real estate software platform powered by artificial intelligence, dedicated to simplifying contract analysis and lease abstraction. ADEx currently works with some of the largest names in commercial real estate including Colliers and Stan Johnson & co. Arian has over 15 years of professional experience in finance, real estate investment, and sales.