ADVISORY NEWSLETTERS

Vol. 17 No. 42 – 10/19/2017
Microsoft Explores IoT Potential in Smart Bathrooms
Zorba Manolopoulos, Global IoT Program Manager, Microsoft
Whether you are constructing a new building or remodeling an existing one, Smart Bathrooms are worth a look for process improvements. Not only are they new and exciting, they may actually provide a more relaxing and interactive experience.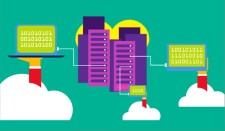 Achieving a smart bathroom doesn't necessarily mean adding technology; intelligent design can create a smart bathroom. A well-placed hook, reducing gaps in stall doors, and placing toilet paper holders so they don't hit knees are examples of smart solutions that don't require technology.

Today's buildings already use technology to improve the restroom experience. Many devices have motion sensors to dispense hands-free paper towels, water, soap, hand dryers, and even auto-flushers. Individually these devices work great, but to unlock the power of technology we need to integrate them with the physical world into a single system.

Even with current technology, there is still room for improvement. Corporate bathrooms are both a shared and personal space; they impact the occupant at many levels. Driven by a desire to provide better services, we focused our attention on our top goal: ensuring the bathrooms are clean and well-stocked. Could we use the Internet of Things (IoT) to make them better?

In preparing for an internal pilot, we first identified the problem we wanted to solve. At the most basic level, we want to provide clean and well-stocked bathrooms. This is what occupants want as well. We required earlier notification when a bathroom needed attention. To that end, janitorial schedules are optimized, leaks are identified and fixed quickly, and construction notices are properly communicated. A clean and available bathroom provides an ideal occupant experience.
We also needed to analyze data and create actions—actions that would lead to a difference in the bathroom experience or a decision that would result in improvements. Some actions could include creating a facilities ticket, adjusting service schedules, creating a purchase order for consumables, or even providing custom digital content.
But collecting data from various devices and viewing a dashboard full of numbers and charts didn't equate to a better restroom experience for employees; understanding the usage is more important than just counting data points. Ultimately, you want actions that will make a positive difference in the overall employee experience. Implementation of the IoT needs to focus on usage – not numbers.
For example, we could count the number of people that enter the bathroom at the entrance, but a person count isn't a good measure of usage; it only represents how many people entered the restroom. This assumes that all activity by each person is equivalent to all other activities in the restroom. By knowing if the toilets and urinals were flushed, soap was dispensed, or water flowed in the sink, we can then start to understand actual usage of the restroom.
Which would be more valuable to your goal? To know if 50 people enter the restroom in a one-hour period, or to know if 50 flushes of the toilet occurred in a one-hour period?
Deciding what to measure is easy when you consider what matters to you: determine the action you wish to take and work backwards to conclude which data is needed to fulfill that action.
Looking beyond the immediate problem
At Microsoft's Real Estate & Facilities division, the IoT is used to enhance the employee experience, save energy and utility costs, and manage buildings more effectively and efficiently. Associated data can provide deep insights, enable better diagnostics, and allow for more intelligent decision making. Using the IoT can provide a better employee experience through customization and automation.
The goal is to optimize operations with other building services, not just designate when the bathrooms should be cleaned. With this approach, a better predictive service model is needed. But is that all there is to making a bathroom smart? When thinking about the restroom experience, we wanted to think beyond the operational; rather, we wanted the entire experience to be optimized.
If we look at the four pillars of the IoT, we can achieve more effectiveness overall with our implementation:
(1)
Space utilization:
Do we have the correct number of bathrooms? The right size? The right features? Can we handle peak usage? Do we have enough capacity for the population?
(2)
Utilities management:
Can we reduce waste and lower electrical and water consumption?
(3)
Facilities operation:
Can we be more efficient by moving from a scheduled service to an on-demand service model?
(4)
Occupant experience:
Can we make the bathrooms 'cool' or educational? Can we make them more accessible and inclusive?
This is just the beginning. We will continue to explore avenues to incorporate technology and intelligent design. Cloud technologies and machine learning can enable more solutions and additional data sources. We created strategies to mitigate costs for installation, maintenance and support, and considered the impacts to maintaining privacy and security. Remember, stay focused on the problem you are trying to solve, maintain relevant data sources and review your action plans based on that data. It will make your approach to Smart Bathrooms much easier.
To learn more about
Smart Bathrooms
, one of the topics to be presented at this year's
CoRE Tech Innovation Showcase
, join us on Nov. 15 in Silicon Valley. This fast-paced segment will provide insight into extraordinary examples of innovation within the industry that have the potential to radically change Corporate Real Estate and Facilities.
This Week's Sponsor
At ZAN Compute we believe that the cleaning industry is moving towards a new technological era, one that's characterized less by smart dispensers but more by the data generated by it. Our Smart Facility Management Platform can be described with 3Cs: collection of data with our smart sensors, curation of data with our machine learning and AI algorithms, and circulation of data with our open platform that provides access to the right data to the right people at the right time. The 3C IoT Framework helps us continuously innovate and remain at the cusp of the industry transformation.
Realcomm News
MEET OUR SPEAKERS: CRE & FACILITY EXECS
To Speak On Technology, Automation and Innovation
CORE TECH 2017 | NOV. 14-15 | SILICON VALLEY
CoRE Tech 2017 is the only place where you can hear from industry leaders as well as meet, collaborate and explore with your peers on how technology, automation and innovation are changing the way we operate and use Corporate Real Estate and Facilities!
The following is a partial list of our featured speakers...
MARK GOLAN, GOOGLE
MICHAEL HUACO, MCKESSON
STEVE LEFKOWITZ, TIME WARNER
PIERCE NEINKEN, AIRBNB
VICTOR SANCHEZ, LINKEDIN
MAUREEN EHRENBERG, JLL
JIM WHALEN, BOSTON PROPERTIES
MATT WERNER, CBRE
ROBERT ENTIN, VORNADO REALTY TRUST
UPCOMING REALCOMM WEBINARS
The Need for Speed – 5G, CBRS and The Potential Impact on Commercial Real Estate - 12/13/2018
There are nearly 5B mobile phone users in the world today. We've recently surpassed the 50% mark and now over half are smartphone users who are gobbling up bandwidth with live media and immersive content faster than the carriers can supply it. And with so many IoT devices coming online, from video security to automobiles, the demand is increasing exponentially. Although still a couple of years away, 5G and CBRS have not only become hot topics for carriers, telecom equipment manufacturers and end-users, but also building owners and tenants. Despite the high level of interest, there are still numerous questions on how building owners will actually connect with these technologies, and how they'll impact tenants and visitor's consumption of data. In this webinar we'll explore how CRE stakeholders can best prepare to take advantage of these groundbreaking new technologies.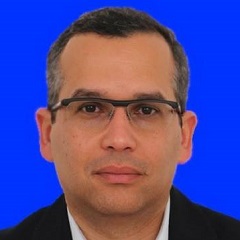 Ahmed Hmimy
Director of Product Line Management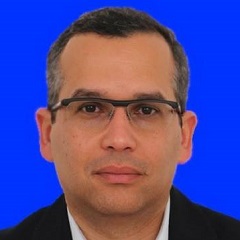 Ahmed Hmimy
Director of Product Line Management
Commscope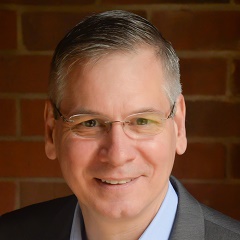 Mark Horinko
Airwavz Solutions
Mark Horinko
President
Mark Horinko is a successful telecom executive with more than 30 years of experience in wireless network strategy, network architecture and design, pr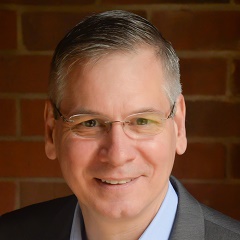 Mark Horinko
President
Airwavz Solutions
Mark Horinko is a successful telecom executive with more than 30 years of experience in wireless network strategy, network architecture and design, product development and large –scale network operations. As President of Airwavz, Mark is responsible for multiple, large-scale wireless and telecommunications network deployment projects totaling more than $1billion as well as development of five new industry-changing business and operational models.