ADVISORY NEWSLETTERS

Vol. 16 No. 5 – 2/4/2016
CRE Tech 4.0 – 2,200 Companies and Counting
Jim Young, Co-Founder & CEO, Realcomm
Over the last 24 months, the drumbeat around CRE Tech has grown louder and louder. There have been more new companies added to the CRE Tech list in the last few years than in the prior decade. Given that CRE Tech is what we have done for almost 20 years, we wanted to take a deeper look into the factors driving this growth.
CRE Tech 1.0 started over 25 years ago. Companies like Yardi, MRI, CTI, J.D. Edwards, Argus, Angus and others, were the first to enter the real estate technology space. Their primary functionality was targeted on accounting and property management. CoStar, which was founded in 1987, emerged as an industry giant, although the company has focused more on transactional and market data. Comps Inc., another market data company (acquired by CoStar), was also an early pioneer as were DataQuick, Damar, MetroScan and others. On the smart building side, companies like JCI, Honeywell, Schneider Electric, United Technologies and Siemens were some of the companies laying the foundation for the building automation industry.

CRE Tech 2.0 started sometime in the late '90s amidst the dot-com boom-and-bust. Riding the wave of the dot-com mindset, investment and hope, billions of dollars were invested, and to some extent lost, in the CRE Tech Revolution of the time. Companies such as Property First were sold to Loopnet, which was then acquired by CoStar. Another company, Virtual Premise, which deals with CRE information, was also acquired by CoStar. Companies such as Broadband Office, RealtyIQ, Realcentric and many others simply vanished into thin air. This was also the period where smart buildings were given a new, broader, more integrated definition by companies such as Tridium.

CRE Tech 3.0 was the period after the dot-com bust, up until 2010. Fueled by IP-enablement, wireless broadband, data integration, enhanced user experience and mobility, this became a period of long, patient, sustained growth by those companies who survived the bust. Good ideas, solid business plans and great management were the attributes initiated and implemented at these organizations. Companies such as Air Photo/Keyhole (now known as Google Earth), Avid Exchange, Nexxus Systems, Corrigo, Millennia Group, ESI (recently acquired by CBRE), Controlco and others, have become strong and respected companies in the industry.

Before we get to the most current chapter in the CRE Tech space, it is important to take a moment and define exactly what CRE Tech is. First, CRE could stand for Commercial and/or Corporate Real Estate; in our world, it represents both. Second, tech is a very general word and in the commercial and corporate real estate industry, it reflects varied meanings to diverse people and groups.

Based on our experience, we believe it must be defined in the most comprehensive way possible, and the most important reason is integration. While a perfectly integrated comprehensive strategy may never be achieved, it is always helpful to understand where a specific automated process lives on the existing (or planned) roadmap.

The following represent the four areas where technology of some type could be offered to our industry:

1) Operational Information Management
2) Smart, Connected, High-Performance, Intelligent Buildings
3) Market Systems (Research and Transaction)
4) Next Generation Occupant Experiences

Now that we have outlined the broad definition of CRE Tech, we can move on to the current phase.

CRE Tech 4.0 as best we can tell started somewhere in the 2010-2011 timeframe. This makes sense as the economic collapse of 2008 occurred two years earlier. In all economic setbacks, it takes a couple of years to stabilize, after which the rebuilding and innovation starts.

By current estimate, there are at least 500 companies that have entered the space in the last five to six years. This includes the four different categories of CRE Tech listed above. Some of the companies who have gained a degree of traction in this newest chapter of CRE Tech are VTS, Hightower, CompStak, Lucid, Switch, KGS Buildings, WeWork and Liquid Space. Of course, there are many other notable new companies, but there are too many to list here.

While this high-level innovation brought a surge of energy to the industry, it also generated confusion, which is what always happens during boom periods. With all these new solutions vying for a decision maker's attention, there simply aren't enough hours in the day to evaluate them. There is also the task of figuring out where a particular solution fits into the overall information management strategy for a building, portfolio or campus.

These are the observations we have noted in the last few years:
There are a lot of new companies and good ideas

There are multiple sub-communities of CRE Tech that do not communicate with each other

The jury is out as to how these solutions integrate into enterprise strategies

As companies define integrated strategies, solutions will evolve and companies may end up merging

Cybersecurity has to be front and center in all new solutions

The VC community is actively engaged in this new chapter of CRE Tech

While a few VCs have focused on CRE Tech, many have a more general portfolio and are not necessarily specializing in our industry

Some have noted that 2016 will be the year that many of these startups will need to show strong market penetration or a path to profitability

There is huge opportunity for innovation as this newest group of companies integrate with the industry at large
There is no doubt that this newest iteration of CRE Tech is bringing significant innovation and energy to the CRE Tech space. We are excited to be part of this 20+ year journey and will be highlighting
CRE Tech 4.0
at our upcoming
Realcomm
and
IBcon
events, to be held June 21-24 in the heart of Silicon Valley.
This Week's Sponsor
Lynxspring technologies, solutions and services are enabling building owners and operators to go further to manage and operate their facilities and equipment smarter, safer, securely, more efficiently, and at peak performance levels. Embracing open, IP interoperable platforms, we design, manufacture and distribute JENEsys®, Onyxx™ and Helixx™ based automation and cyber security technology and edge-to-enterprise solutions for Building Automation, Energy Management, Cyber Protection, Equipment Control and other Specialty applications. Our technologies simplify the automation and information architecture across the entire enterprise and significantly lower costs. www.lynxspring.com
Realcomm News
SAVE THE DATE!
Realcomm | IBcon
June 22-23, 2016
Pre-Con June 21 | Executive Briefings & Tours June 24
San Jose Convention Center
www.realcomm.com

Commercial and Corporate Real Estate INNOVATION Starts Here!
Join thousands of commercial and corporate real estate professionals from around the world as we gather in Silicon Valley, the epicenter of innovation, to discuss and debate how technology, automation and innovation will continue to impact how we use, transact and operate real estate.

REGISTER NOW!


UPCOMING REALCOMM WEBINARS
CRE Tech Innovation Showcase - Uncovering the Next Generation of New Ideas - 7/12/2018
Never before in the history of the Commercial Real Estate market has technology been so prevalent. Since 2009, hundreds—if not thousands—of companies selling tech to the Commercial Real Estate Industry have emerged. Estimates now suggest there are more than 2,000 new CRE Tech companies in the space. The sheer number of new companies makes it almost impossible to keep up and organizations are struggling to establish an effective process to discover, organize, vet, test and implement new technologies. This webinar will evaluate the categories of technologies, best practice criteria, and clarify different solutions that are making their way to the top of the list.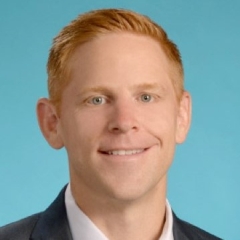 Shaun Klann
Intelligent Buildings
Shaun Klann
VP
Shaun Klann has over 15 years of experience dedicated exclusively to transforming the concepts of the 'Smart Building' industry into reality. His expe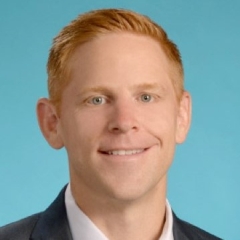 Shaun Klann
VP
Intelligent Buildings
Shaun Klann has over 15 years of experience dedicated exclusively to transforming the concepts of the 'Smart Building' industry into reality. His expertise includes engineering, implementation, and strategic consulting services that pair current day technologies with innovative deployment tactics and strategies. Shaun is a proven thought leader in the area of connected real estate and has received numerous awards for his dedication to this market segment, including an award recognizing him as a top 40 under 40 to watch in the space of real estate technology.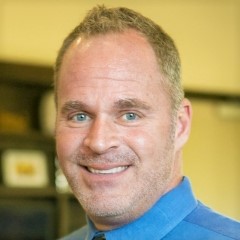 Chip Pierpont
Director, Facilities Operations & Technologies
Chip Pierpont manages and provides expert guidance on the development and execution of requirements/solutions for building operations and technologies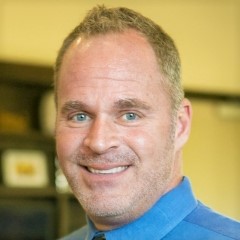 Chip Pierpont
Director, Facilities Operations & Technologies
GSA
Chip Pierpont manages and provides expert guidance on the development and execution of requirements/solutions for building operations and technologies for General Services Administration (GSA), a Public Buildings Service (PBS) government agency tasked with managing government buildings and real estate, providing product and service procurement support, and developing policies and regulations. The landlord for the civilian federal government, PBS owns or leases 8,700 assets, maintains an inventory of more than 370 million square feet of workspace for 1.1 million federal employees, and preserves more than 481 historic properties.

Brian Sutherland
Industry Principal, Yardi Elevate

Brian Sutherland
Industry Principal, Yardi Elevate
Yardi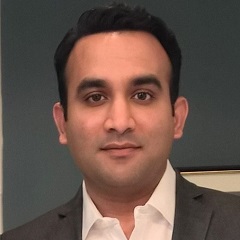 Rahul Shira
Philips Lighting
Rahul Shira
Product Mktg. Manager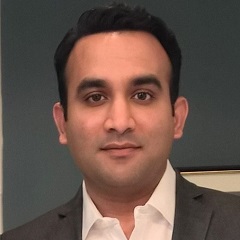 Rahul Shira
Product Mktg. Manager
Philips Lighting