ADVISORY NEWSLETTERS

Vol. 4 No. 3 – 1/19/2005
World Visionaries Attend MIT's New Century Cities Symposium
Something special happens when you get a good number of smart people with similar visions into the same room. The discussions are passionate, the ideas outside of the box, the possibilities endless and the potential for the future limitless. This was the experience at the first day of a special Massachusetts Institute of Technology (MIT) meeting called "New Century Cities".
The goal of the meeting was to bring many of today's most visionary leaders together to discuss and debate the status and future of some of the most progressive Real Estate projects and cities around the world. One by one, they filled the MIT lecture hall, Helsinki, Seoul, Cannes, New York City, Singapore, and many more. The various Commercial Real Estate projects, mostly large scale, where not your average projects. Typical conversations of square footage and location gave way to interesting ideas and concepts involving a digital 21st century vision.

The first question one might ask of a group of this stature is, "What is a New Century City"? The reality is that you could get as many different answers as the people who were asked. Although this might lead one to conclude that this lack of definition might indicate confusion, the other side of the coin might suggest that this variety of opinion means the discussion is robust and the answer to how we may live, work, play and use Commercial Real Estate differently in the future is closer than ever.

When you think about it, our office, retail, multifamily and other unique types of specialty Real Estate have not changed much in the last 50-75 years. Most of the changes that have occurred were more tactical and did not represent the magnitude of change being discussed by this prestigious group. When one considers all the new possibilities that technology will present in the future, and the impact to how we design, construct, operate, transact and use Commercial Real Estate, it is not hard to understand why there are such a large number of varying opinions. It would be like talking to a group of people who built barns for a long period of time and watching them wrestle with the issues, many unknown, and the ramifications of manufacturing to the urban landscape.

The ideas and visions were nothing short of grand. Digital Media City, a visionary city being built in Seoul, South Korea (one of the projects on the upcoming Realcomm Asia NextGen Tour), spoke of a Media street where light posts connected to the Internet reacted to crowds and weather in ways never imagined. It was also interesting to listen to conversations regarding digital signage standards in respect to size and proximity to public access areas. These are topics that are simply not being discussed by the majority of the development community anywhere in the world, but someday will. Can you imagine the look of a city planner when you tell them you want to connect the streetlights to the Internet? You may get the same look the Wright brothers got when they told people man could fly.

There were many encouraging aspects of this conference, which clearly demonstrated that these futuristic mega projects are no longer just ideas but are actually underway..they are real. There are still skeptics that point out that these projects are in their early stages and that the jury is still out. The majority of the people in attendance would argue that technology is not going to stop evolving and, for that matter, impacting our lives. They believe that those who have begun to envision a new kind of future, continuously being impacted by changing technology, will be in a much better position to identify and solve the problems of the 21st century.

A special thanks to David Gensler, Director, and Tony Ciochetti, Chairman, of the MIT Center for Real Estate, Michael Joroff, Senior Lecturer, MIT Department of Urban Studies and Planning and Dennis Frenchman, Director, MIT City Design and Development, William Mitchell, Head of MIT Media Lab and Lawrence Vale, Chairman, Urban Studies and Planning for the outstanding job they did in organizing this event. There is no doubt that the ideas presented in this world-class event will change the landscape in cities around the globe. It is also safe to say, based on the progress of these visionary projects, that there is no turning back -- Commercial Real Estate projects large and small are changing and those who ignore these enormous changes may find themselves trying to lease vacant barns to the people interested in opening factories. Next week we will discuss the kind of features that are being introduced in these visionary projects.
This Week's Sponsor

Property Line offers commercial real estate brokers and investors access to a national listing reference and the advanced marketing tools to close deals faster. Property Line provides cutting edge technology resources and innovative marketing tools to push inventory and to network more efficiently. Free bulk listing imports, free list and search capabilities and unparalleled customer service are what make Property Line a leader in the commercial real estate community. Property Line also provides success strategies for the corporate environment. Property Line offers listing and marketing strategies for the broker and total strategies for corporate environments. Learn more at www.propertyline.com.
UPCOMING REALCOMM WEBINARS
Future-proofing BUILDING COMMUNICATIONS – 5G, WIFI, CBRS, Bluetooth, In-building Wireless and More - 5/23/2019
In an ever-increasing wireless world, building owners and operators can no longer ignore the needs of a mobile society. Every day, more applications are added to our phones which include video, immersive media, wayfinding, hailing a ride, ordering food, accessing a building and more. So much of what we do relies on good wireless connectivity, and buildings must deliver the same service as the outdoor world. Over the next few years, 5G and other technologies are going to radically improve wireless connectivity and ultimately impact the communications strategy for buildings. In order to provide tenants with a 21st century experience, buildings must keep pace with this trend. This webinar will cover a wireless strategy that includes both experiential and operational issues.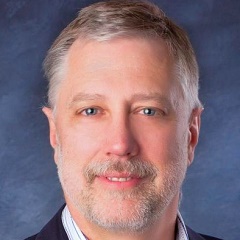 Art King
Director of Enterprise Services & Technologies
As part of the IBN Technologies team, Mr. King leads the development of enterprise services definitions and business case propositions for customers a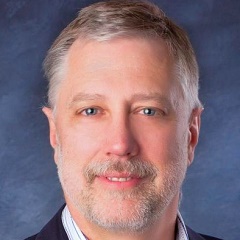 Art King
Director of Enterprise Services & Technologies
Corning
As part of the IBN Technologies team, Mr. King leads the development of enterprise services definitions and business case propositions for customers and partners. Mr. King is Vice Chair of the Services Working Group in the Small Cell Forum. He came to Corning via the SpiderCloud Wireless acquisition and was formerly a lead in IT architecture and operations for Nike Inc. where he held various global roles over 10 years.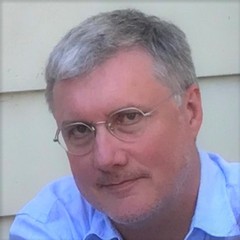 Stuart Strickland
Hewlett Packard Enterprise
Stuart Strickland
Distinguished Technologist
Stuart Walker Strickland is a Distinguished Technologist in the Office of the CTO at Aruba Networks with a focus on strategic planning for Wi-Fi in th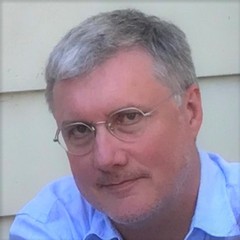 Stuart Strickland
Distinguished Technologist
Hewlett Packard Enterprise
Stuart Walker Strickland is a Distinguished Technologist in the Office of the CTO at Aruba Networks with a focus on strategic planning for Wi-Fi in the context of 5th Generation cellular networks. He has been with Aruba for three years and represents its interests in 3GPP, WFA, IEEE, and WBA on issues relating to spectrum allocation, Wi-Fi/cellular coexistence and integrated network architectures.